A Dog's Birthday
Nov 11, 2012
This post may contain affiliate links. Additionally, remember that I am not a doctor and any health statements must be verified by your doctor. Read my full disclosure policy
here
.
Ruth had a birthday today.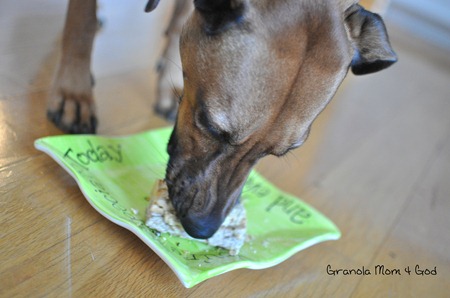 She is two. Last year she was one. (That was supposed to be a joke.)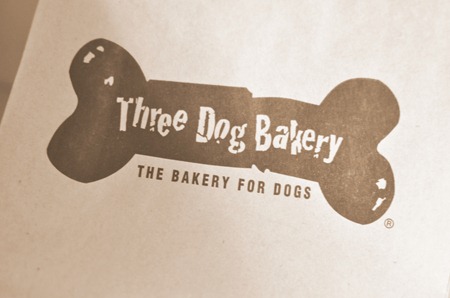 In honor of the big day, celebrating essentially her 14th birthday (my how time flies), we took her to Three Dog Bakery.
I must admit, moments of this outing made me tear up.
And as I write this, my face is blotchy and red, as I recall the reason I visited this unique store that is dedicated to that unique relationship between dogs and their owners. We purchased a bone for Mussoorie – that was over a foot long. It was the last bone she ate.
One of the Family
Crazy as it sounds, I can't deny the fact that pets – animals – dogs, become part of the family. Not only does Ruth act like a kid at times, but she is the best home security system we have owned.
Almost to a fault.
Meaning she doesn't care if it is just Jack, our mailman, who regularly comes to our front door. It can even be my MIL, who comes every Wednesday. BUT if my MIL enters through a different door – it sets Ruth off.
Good dog.
Picking out a Bone
The hour was all about Ruth.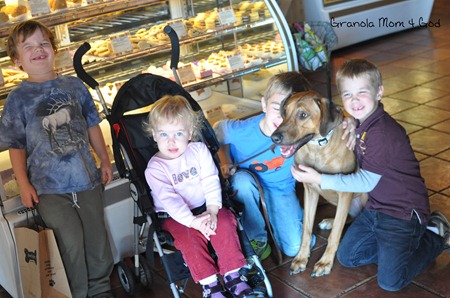 Ruth was all about making me trip over her leash and tangling herself around Sweet Pea's stroller.
The boys were determined to give Ruth the largest bone.
I wanted to focus on which treat had the most frosting.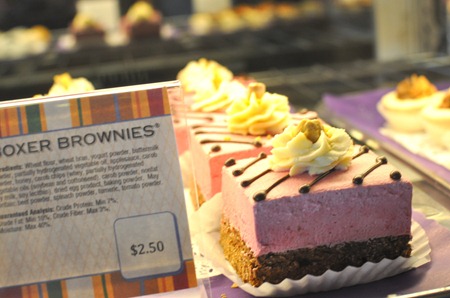 So we got her a squirrel. (Since she has quite an affinity for them.)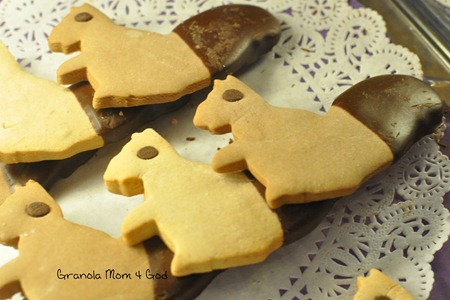 And saved the icing for today.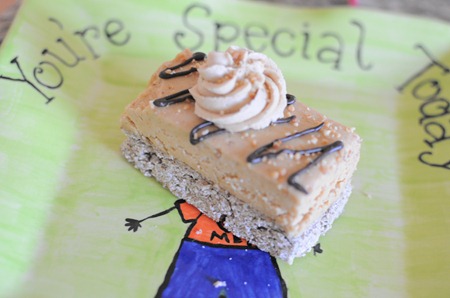 A Fashion Show
You know how girls are. While we were at Three Dog Bakery, Ruth really took a liking to the new winter sweaters. And since it was her birthday, I indulged her little whim.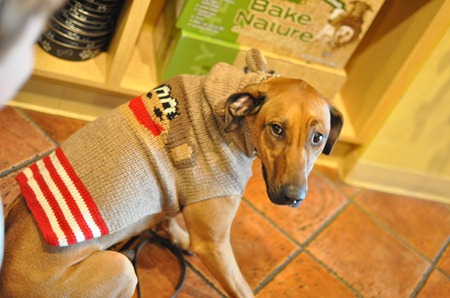 Her enthusiasm attracted other dog-tomers to the sweater section.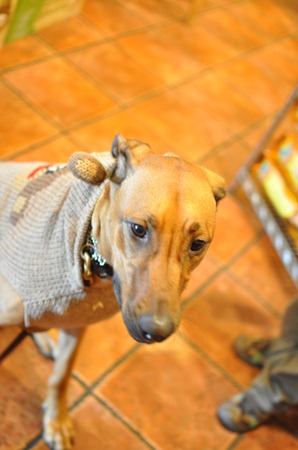 An Early Treat
Ruth wanted to bless us. We I have always tried to remind the boys that when it is their birthday, they should purchase flowers for Mom (me) as a thank you for giving birth to them. It has only happened once. It's a nice thought, in theory.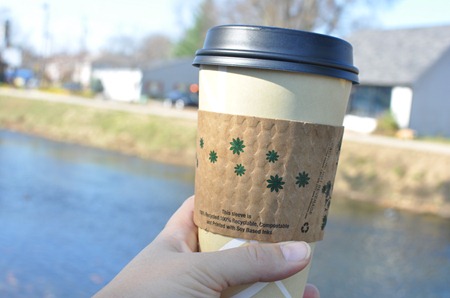 So, while I didn't give birth to Ruth, she wanted to make sure that I enjoyed a coffee from the Monon Coffee Company while the boys were allowed to terrorize the ducks along the canal and she chase said frightened fowl squirrel.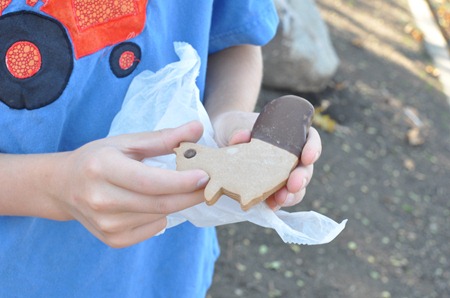 Meanwhile, Sweet Pea was DETERMINED to give Ruth an early birthday present.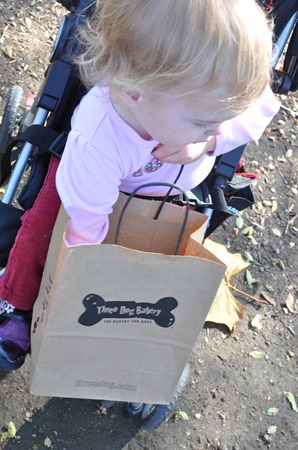 The Big Day Arrives: A Birthday
Ruth sauntered down the stairs this morning around 9 AM and was greeted by a robust chorus of Happy Birthday, sung by her loving family.
She ate her cake.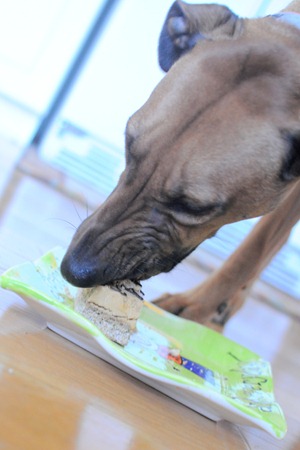 We cheered her on.
Especially when it stuck to the roof of her mouth, causing her to resemble a Mr. Ed television show.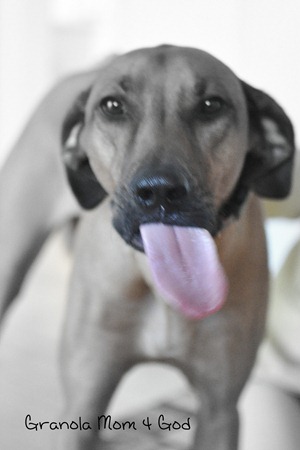 Do you Celebrate Your Pet's Birthday?
If so, how? And why?
My Thoughts Regarding our Pets