Get Out of Bed
Jul 5, 2016
This post may contain affiliate links. Additionally, remember that I am not a doctor and any health statements must be verified by your doctor. Read my full disclosure policy
here
.
Do you ever have mornings you . . .
Just. Really. Don't. Want. To. Get. Out. Of. Bed?
That was me this morning.
After staying in bed an extra hour  —  which was obnoxiously non-productive in the sleep department because the internal dialog in my head wasn't restful in the slightest, I got up and tip toed over the creaky floor boards of our upstairs.
Maybe just maybe Ruth and I could still have a quiet time without the help of the kids.
Don't get me wrong, I love them.
But then my quiet time isn't so quiet when they join me.
My spy skills paid off with a successful and muted trek. Bonus — Ruth didn't take my spot on the couch.  I sipped an indulgent cold brew from Trader Joes and my homemade almond milk.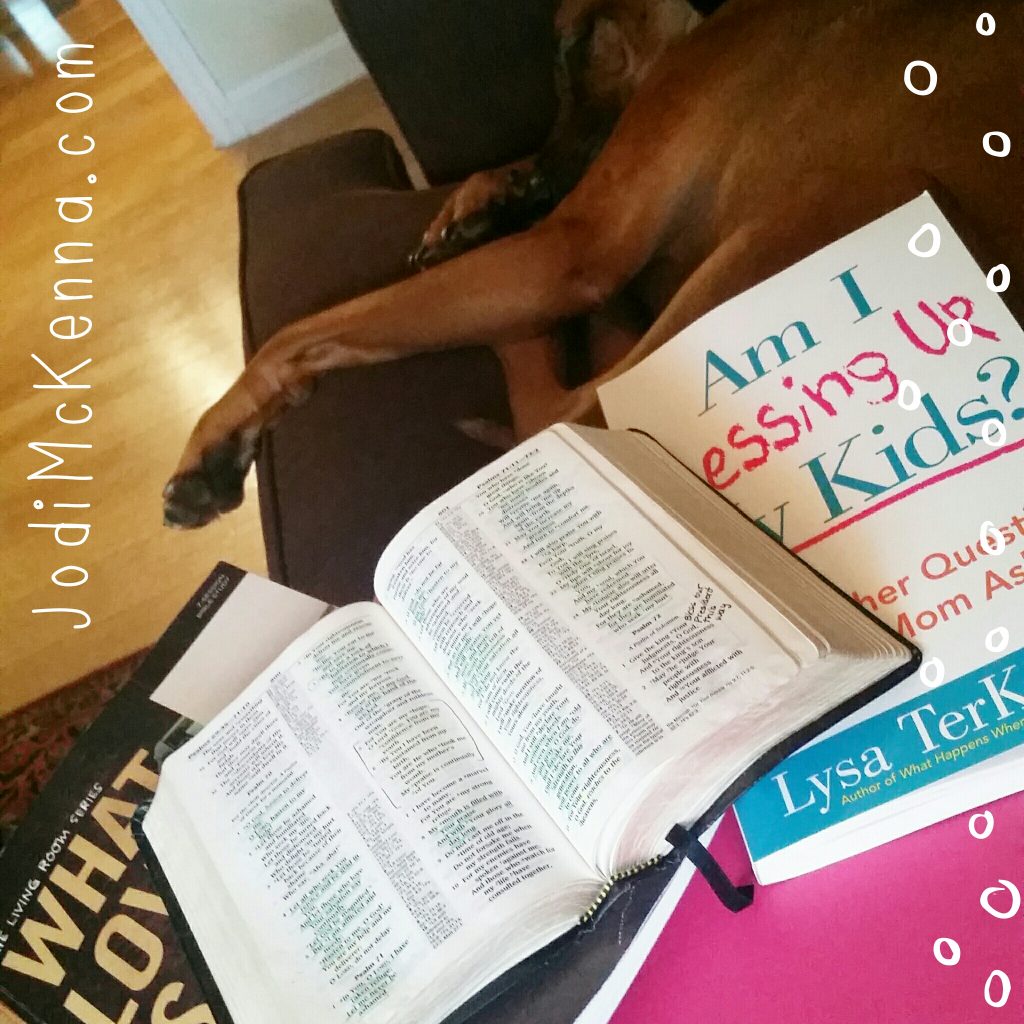 The Struggle
My devotion wasn't earth shattering, but met me where I was at.  I am struggling with being enough, being joyful despite the circumstances, and understanding God's goodness in the midst of suffering.
You know, easy morning thoughts.
The kind of stuff that you can work through over one multiple cups of coffee.
I still don't have the answers.  I still don't feel all sparkly unicorn like, but I will say this.  It's important to go back to the basics when the struggle is real.
I'm working through Lysa TerKeurst's book, Am I Messing Up My Kids?  What mom doesn't feel like she might be?  Mom guilt is real.  The chapter title was, "Who's Going to Fill Me Back Up?"  'Cause the reality is it ain't my husband, it ain't my kids, it ain't food, and it ain't a good cup of coffee.
I wish it were so easy.
But those things don't put our focus where it needs to be.
So what's a mom to do?
Praise God for the good.
Your task, per TerKeurst, is this:
Recognize that all that is good in our life comes from God and praising Him for that.  It is so easy to get distracted by what is wrong in our life and take for granted all that is good.
Take out a notebook or sheet of paper and write 5 things that are:
Good about my relationship with the Lord.
Good about my marriage.
Good about me as a mother.
Good about my kids.
Good about my home.
Good about my friends.
Good about my finances.
Good about my ministry.
This list wasn't a cure all for my morning, rain induced, melancholy.  BUT it provided a framework to make a choice to choose God today.  To choose that while we are waging war against a major life disruption right now, I will be thankful that He who is in me is greater than he who is in the world.
God promises that one day He will wipe away all tears.  He is our healer.
Lysa's words gently soothed me,
So much of my life hinges on this one choice. I have to consciously return to my first love every day. In big ways and small, I have to make the choice to reveal the reality of Jesus in my life.  Praising Him, feeling those tugs toward eternity, and consciously choosing my first love will do more to fill me than anything else.
We have a great example in the Bible of a man who praised God even when things weren't right in his life — David.  May my small start in praising God this morning work in eternal ways within my children today.
I'm glad I got out of bed.
What am I reading for my morning devotions?