How All About Reading L3 Was Created
Aug 29, 2013
This post may contain affiliate links. Additionally, remember that I am not a doctor and any health statements must be verified by your doctor. Read my full disclosure policy
here
.
Vacations, of late, seem to involve people that I have had the blessing of first meeting online. The Engineer is beginning to accept this as the norm. However, I think he wishes I had biking friends. No offense to you all.
This year was no different. In fact, this was our second year visiting the All About Learning Press headquarters.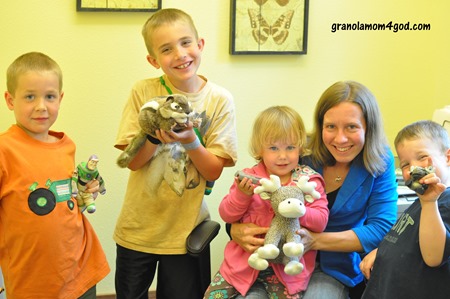 And it didn't disappoint. Sweet Becky and I pick up where we left off – I sometimes am amazed we really only know each other through email!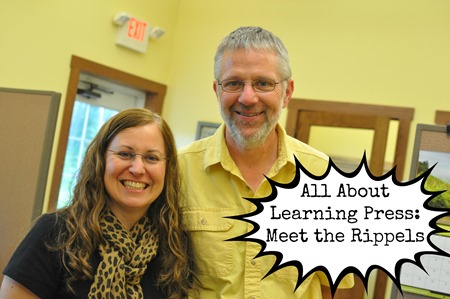 Marie Rippel, the author of this genius spelling and reading curriculum, has a wee bit too much fun with the kids. I don't mind, though. The kids have positive memories associated with All About Spelling and All About Reading because we visited the birthplace of the books and puppet that took the difficulty out of reading.
Even if you can't go up to Wisconsin to visit with the Rippel's, the curriculum is just as much fun as Marie and her staff.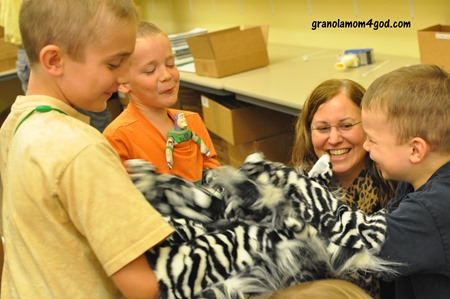 From Idea to Book
This holiday, we took a "mock tour" through the idea-to-curriculum process. All About Reading Level 3 is due to be released September 9, 2013. So we pretended that we arrived on set when this curriculum was just an idea.

The process begins at this table. Employees gather around and brainstorm ideas. Others are brought in through Google Hangout.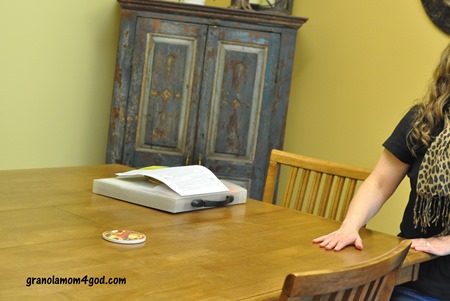 From this meeting, ideas that will motivate your child are given to an artist to draw. These pictures will become what you see in the All About Reading readers and activity pages.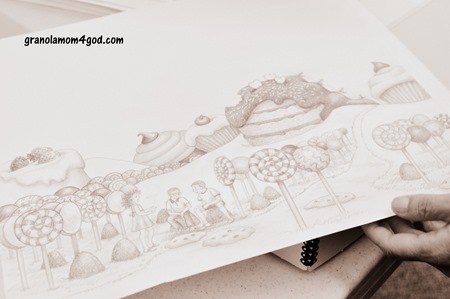 Eventually they are safely stored in these sturdy boxes.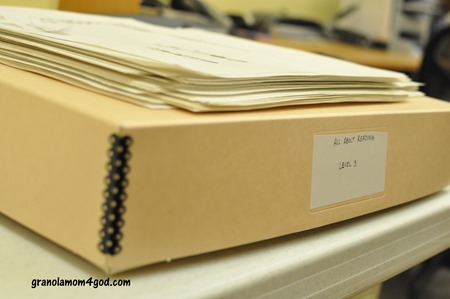 However, that doesn't seem very helpful to you at home!
So, let's back up. Once the vocabulary words are made into pictures and the stories are brought to life through hand drawings, they are sprayed (so as not to further smudge the pencil artwork).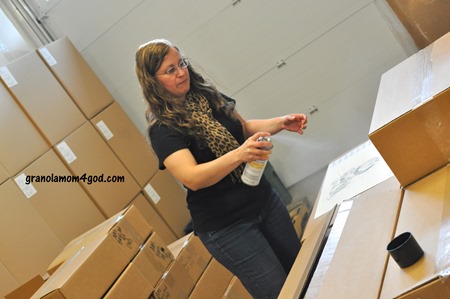 Scanned.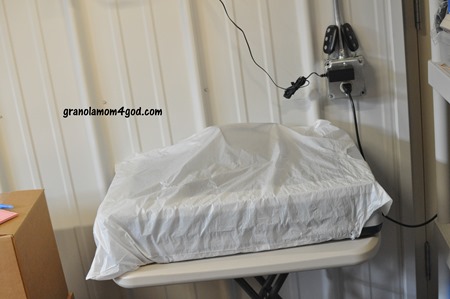 And end up showing up on Andy's computer electronically.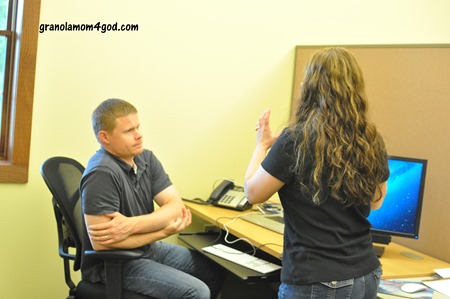 He manages to manipulate the images in Photoshop and adds the pre-written text that helps your child learn to read using a computer program called InDesign– bringing the spelling rules to life for that in-real-life application.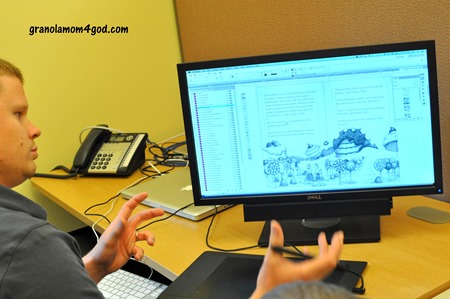 Marie brainstorms and edits with Andy while looking at the content before saving it.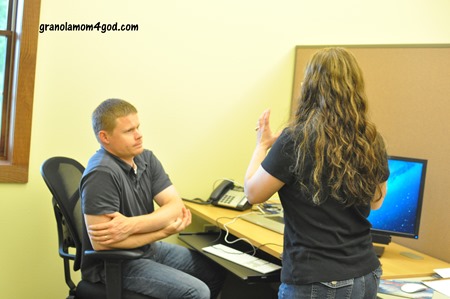 But sometimes she stops to hold children or feed a turtle.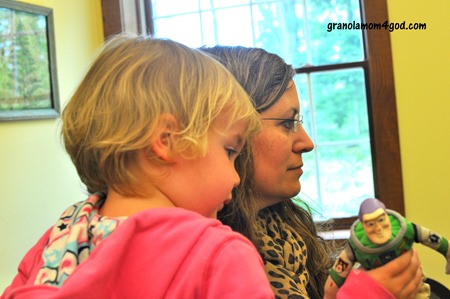 'Cause that's how things roll at All About Learning Press. Which is why I like them. We feel welcomed each time our family of 6 barges in.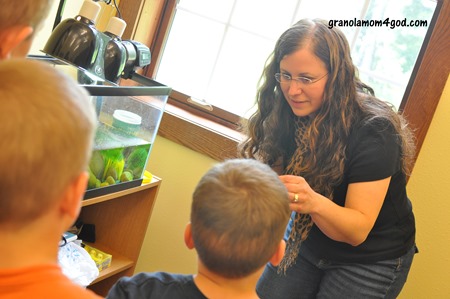 Once the staff is satisfied with all of the edits, the completed documents are emailed to the printer as a pdf.
The curriculum is then printed.
The hard copies arrive back at the All About Learning warehouse.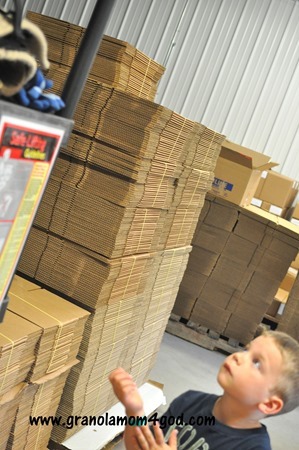 And then the real fun begins.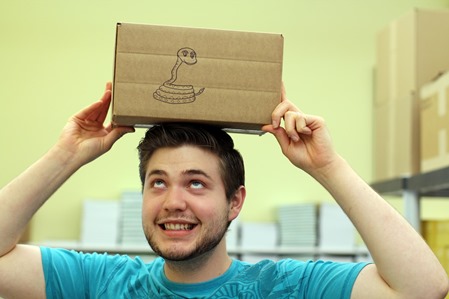 Because your order is readied for shipping. Some packages end up with some very curious drawings on them.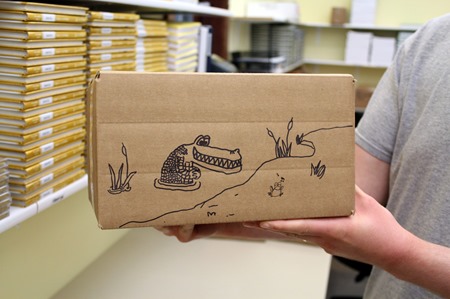 Why Do Some All About Reading Packages have Drawings?
Let's hear what Andrew has to say about your packages that he prepares.
Oh, and then the box arrives at your doorstep!
Stay tuned for an upcoming giveaway from All About Learning in honor of the new All About Reading L3 coming out!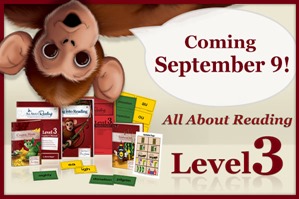 What would you ask Andrew to draw on your All About Learning Press box?