How to Lose Weight: Part 2
Jul 8, 2013
This post may contain affiliate links. Additionally, remember that I am not a doctor and any health statements must be verified by your doctor. Read my full disclosure policy
here
.
I had believed a lie.
What was that lie?
That I couldn't lose weight. That because I had PCOS and Hashimoto's Disease that I had an excuse to be fat.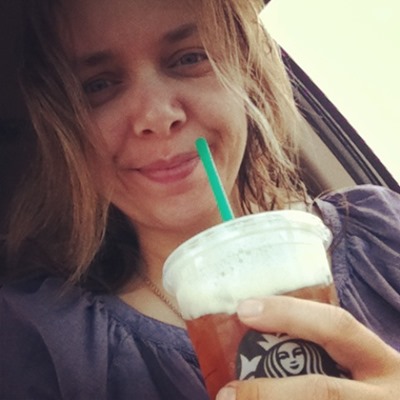 Lame excuse is what it is. I see that now. I see it for what it is. Laziness. Apathy. Being a lover of self-pity. Being a victim. Not taking responsibility for my life and affecting change that not only betters me – but my family. Blaming other people. Idolatry.
And addiction. (We will talk about that another day.)
Using the Word Fat
Don't tell me that I wasn't fat. Quite honestly, I am writing this for the moms who are stuck in their baby weight – or at least use that excuse. So the reality, we call ourselves fat. We aren't politically correct in our heads. We call it as it is.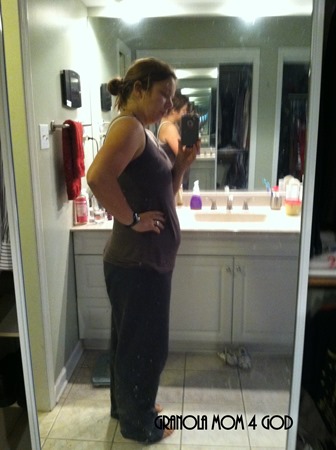 I was fat. I was overweight. I was over 200 pounds and was 15 pounds shy of being accepted as a Biggest Loser contestant. Come on.
In fact, I still am. But not as overweight. I don't call myself fat because I now own a few things in the large and medium category.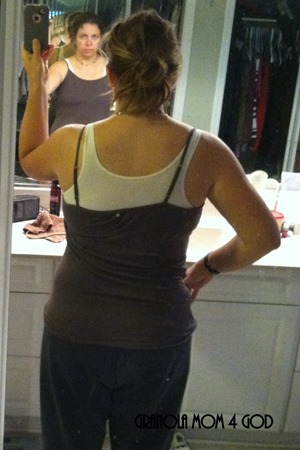 Overcoming the Lie
Like I said in my first post, hCG showed me that I could lose weight. I didn't have to believe the lie that Satan had been feeding me. I didn't have to live in fear and depression my entire life.
But I have come to also realize that hCG didn't necessarily do well by me. The fact is that while it may be derived somewhat naturally, if you call dehydrated pee natural, it isn't natural to have hCG present in your body when you aren't pregnant.
How to Lose Weight
Simple truth. You have to find out what works for you. I can tell you how I lost weight and am continuing to lose weight, but just because it works for me, doesn't mean that it will work for you.
Because you see my body isn't your body.
What Works for Me and Hashimoto's Disease
I know for a fact that having Hashimoto's makes me tire quickly. I am easily overwhelmed. And hard core exercise actually tears me down. Drains me. I can't handle multiple events with friends in one week. I have to drag myself out of bed. I easily walk around in a fog.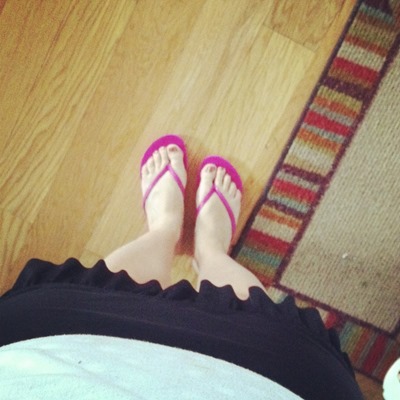 I learned a lot about myself when I read I Quit Sugar by Sarah Wilson. This book really revolutionized my thoughts about thyroid disease. I like her book so much, I bought her Chocolate Cookbook.
I began to extend some grace to my misfit thyroid, seeking to restore it rather than loath it.
My Weight Loss Boot Camp
In order for me to lose weight these things must be present:
Daily time in the Bible (currently I am doing 1 John with Kay Arthur Precept Upon Precept)
Margin in my morning (meaning I can't be rushing out the door constantly to go somewhere. I NEED to sit and wake up with tea or coffee or lemon water.)
Quick and short exercise (I do Focus T25 since The Engineer is a Beach Body Coach, he got me a good deal – this is a GREAT workout for mom's – but that is a blog post in itself. Only 25 minutes. Mom's we have 25 minutes. We do. Get it here and The Engineer and I will help you along. It is on sale until the end of the month for $89 – cheaper than a gym, shorter, no excuses, no driving.)
No grain.
Minimal dairy – (but no dairy is far better for me)
Lots of raw vegetables . . . small quantities of fruit
Going to bed around 10 pm
No sugars, especially white. (I try to limit my honey and maple syrup, too)
Daily weighing.
Tracking calories through My Fitness Pal on my phone. IMPERITIVE.
Would you like to be held accountable and work towards losing weight? Stopping the lies? Overcoming doubt?