Tot School
Nov 12, 2012
This post may contain affiliate links. Additionally, remember that I am not a doctor and any health statements must be verified by your doctor. Read my full disclosure policy
here
.
Grandiose intentions and plans were crafted to begin using the book, Slow and Steady Get Me Ready. We had one task to accomplish. Didn't happen.
The problem is Sweet Pea's napping schedule. She sleeps in. We run errands. She takes a nap.
Thus, Tot School is often at the lunch table.
Tot School (27 Months)
Like when we went to Earth Fare last week.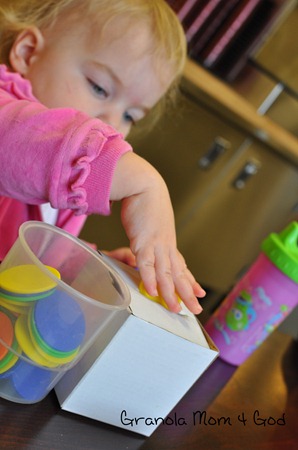 While the boys and I read from Apologia, Sweet Pea practiced her find motor skills.
Pretend Piggy Bank
I just took a small box and cut a large slit in the top for her to poke the colored 1-inch counting chips through.
We got a lot of mileage out of this handmade "game." I have been keeping it in my diaper bag for occasions where educational entertainment is needed.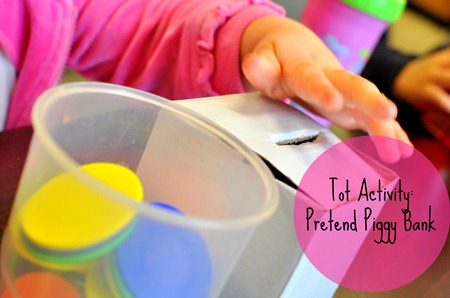 And while we were at Earth Fare, Sweet Pea helped unload the shopping cart. With some supervision, of course.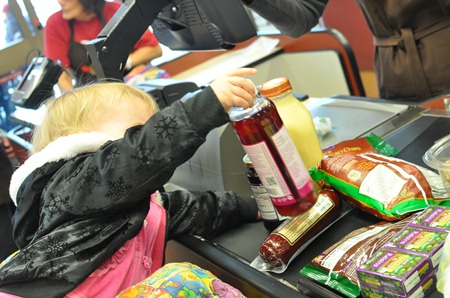 The Tot Uses Tongs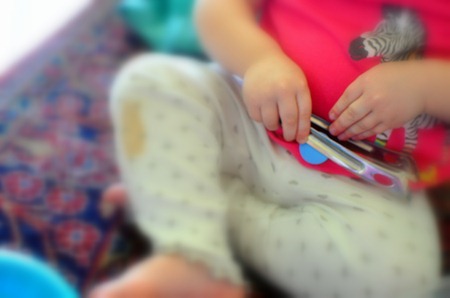 I was laying down, and the precious girl decided that she must lay down too.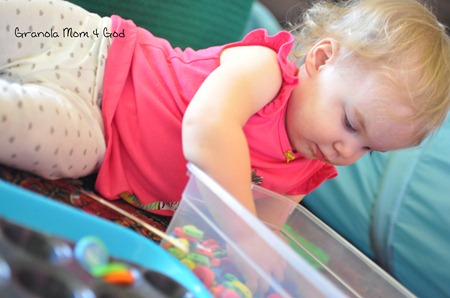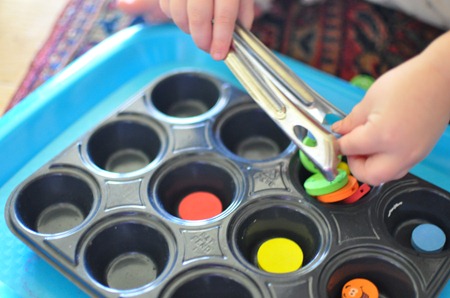 Favorite Photo(s)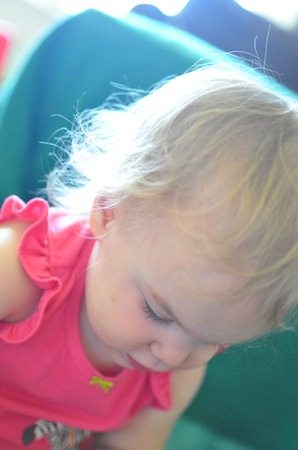 Mr. Smackdown adores his baby sister. She pretty much has him wrapped around her precious little finger.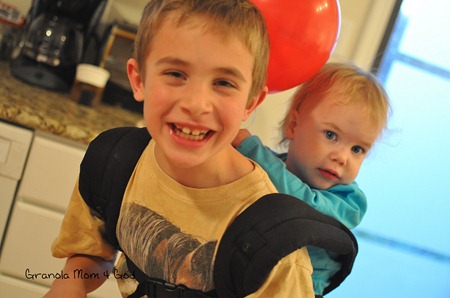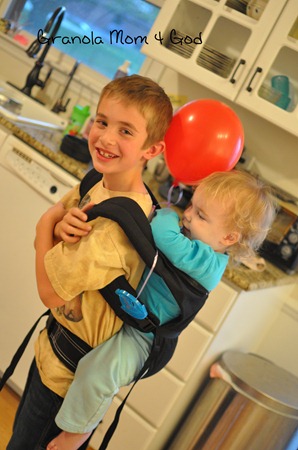 Once again, Sweet Pea was modeling what she saw. Hands on lap – just like Nana on a recent field trip to Eagle Creek Park.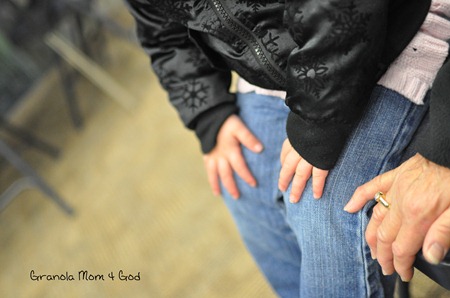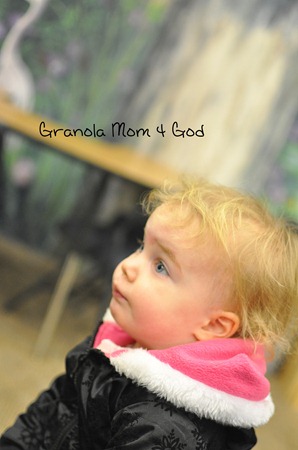 Linking up with my IRL friend, Carisa, at 1+1+1=1 for Tot School.