Tot School Summary
Dec 17, 2009
This post may contain affiliate links. Additionally, remember that I am not a doctor and any health statements must be verified by your doctor. Read my full disclosure policy
here
.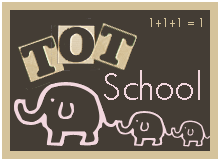 It's been bothering me. My pictures don't have tags and aren't in any particular electrical logic. The way I keep the hard drive organized is by writing my Tot School post . . . one of the main reasons why we have so many pictures.
I think this is about three weeks worth of random Tot School events.
Pictured below:
Tot Trays
picking up rubber balls with tongs and placing them in a bucket
putting pompom balls through a small hole
creating a collage with Nativity scene stickers
The boys used window crayons and created a Christmas decorated window that remains to this day . . .
I love ticket stubs! Find motor skills are challenged by accordion folding the ticket stubs, tearing them off, and placing them through a small hole.
Pictured below:
making play dough with Jacqueline
reading books with Mama
sorting chenille wires by color
I have a few choice thoughts on making gingerbread houses. For starters, my friend Nicole usually puts them together. I think that if for some bizarre reason the Hottie Hubby ever needed to punish me . . . then having me put a miniature gingerbread house together would be an appropriate discipline for me. Mr. Me-Too had the most success with this unfortunate Tot School event. Eventually, Bulldozer Mr. Smackdown demolished all of my hard work. Who says you have to create gingerbread houses with gingerbread house pre-cut pieces?
And many of you knew that we went to the Nutcracker.
A trip to Chicago occurred last weekend for the Hottie Hubby's office party. We saw my precious college roommate and her family! It also involved a hotel stay. And we wouldn't have jumped on the beds! Not us. We have never done that before! And I most certainly have never blogged about adults jumping on the bed in honor of their children.
We had a painting accident.
But the outcome was some really neat Christmas trees (inspired by The Ramblings of a Crazy Woman).
God blessed us with snow. This is the first year Mr. Me-Too has really been old enough to seriously enjoy this miraculous white creation.
Mama has come over . . . well, she does every Wednesday. We had our habitual coffee party.
Mr. Smiley is greatly enjoying his involvement with his big brothers and his new found love of Starbucks cups. I imagine he will be showing up more in our Tot School posts.
We painted wreaths (inspired by Our-Crafts-N-Things).
We fed the birds. We have only seen one bird. I think the peanut butter is frozen or they are used to Jiff peanut butter. Yes, I even gave the BIRDS natural AND organic peanut butter.
We made a Merry Christmas lapbook. Click here if you missed it!
We were inspired to draw. I really want to win a giveaway that Jolanthe over at Homeschool Creations is hosting. So in order to earn an extra entry, we drew a cartoon face with the given facial features found on the Pick and Draw website.
Fuzzy snowmen. Lots of glue.
And if you read this Hottie Hubby . . . stop and close the screen.
Mr. Me-Too snuggled with Mussie on the couch.