Using Stickers to Learn Bible Heroes ( #giveaway)
Dec 11, 2013
This post may contain affiliate links. Additionally, remember that I am not a doctor and any health statements must be verified by your doctor. Read my full disclosure policy
here
.
We tried to take a mommy/daughter picture of our Bible heroes.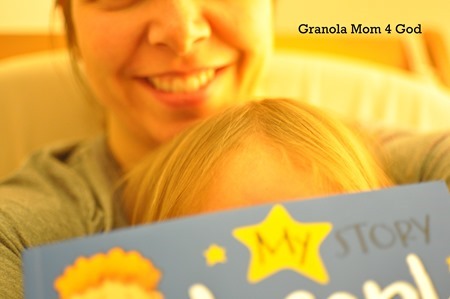 But 8 pictures later, we still didn't have a decent picture of the two of us.
I did manage to snag a clear photo of our bedtime hero books, though.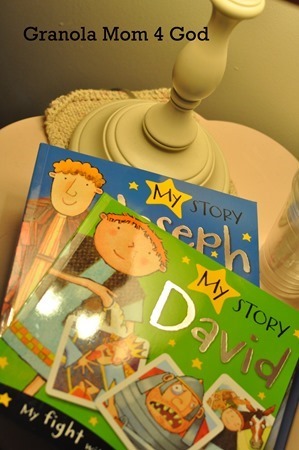 We read both books, and added stickers to their designated locations. All before bed. She was sick. I treated her to a longer story time.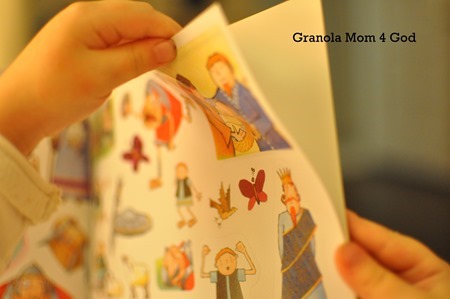 There wasn't much discussion of our favorite Bible hero – she is three after all. (Her brothers had PLENTY to say!) I giggled through parts of the story – I loved how each book was told from the hero's perspective.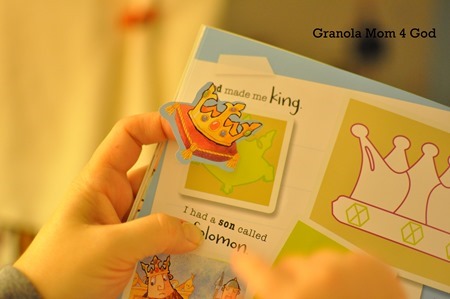 Yet, the books captured her attention. And mine.
The illustrations are hilarious. See for yourself.
Purchase your copies of these books on Amazon or a local bookstore:
(The above are affiliate links. Do you know why I use them? At no cost to you, when you use them, I earn a commission. That commission allows me to support missionaries!)
Enter to Win
Enter to win both My Story: Joseph and My Story: David, (because I think they compliment each other quite well.) Giveaway ends 12/19/2013.
Mandatory
Leave a comment sharing: Who is your child's favorite Bible hero?
Bonus comment: What do you do with leftover stickers?
If you cannot see the Rafflecopter entry form, please click on the title of the blog post and you will be taken to the giveaway. Thanks!
These books were provided to me by Thomas Nelson. I was not paid for this post and all opinions expressed are mine.