I Lost 2 Pounds Since Friday!
Sep 15, 2014
This post may contain affiliate links. Additionally, remember that I am not a doctor and any health statements must be verified by your doctor. Read my full disclosure policy
here
.
I started Whole 30 on Friday.
Meet me this morning. Do I look like I'm suffering?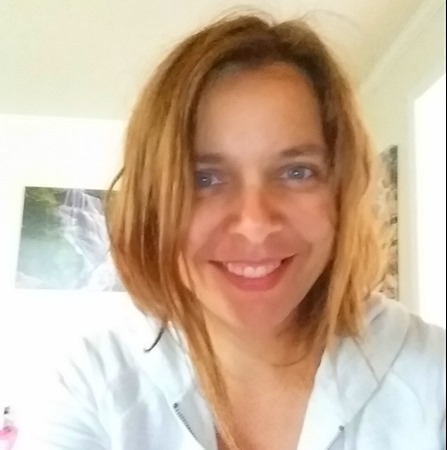 I've lost two pounds so far (I know that may not seem like a lot . . . but in 4 days?  not bad and a HUGE success for me).
I have slept deeper the past three nights — resulting in me waking up refreshed and NOT groggy.  Like, I'm actually in a good mood this morning.
And today?   I love this . . . today marks

the disappearance of my bloated belly

(that has recently caused people to ask me if I was pregnant. Which is humiliating.  My baby is going to be four next month.)
But for once I didn't start a "food regime" to lose weight, though this is a nice perk from Whole 30.
What is Whole 30
Whole 30 is based off of the Paleo Diet (remember, I call this the Noah Diet).
You can learn the specifics of the diet here.
Whole 30 is a short-term nutritional reset, designed to help you put an end to unhealthy cravings and habits, restore a healthy metabolism, heal your digestive tract, and balance your immune system. –Whole 30 website, Dallas and Melissa Hartwig
But the gist?  You take out all grain (including corn tortilla chips and quinoa, my recent gluten-free crutches), dairy, legumes, and sugar.  So for me, that means no raw milk, peanut butter, raw honey or maple syrup.  No tortillas with raw cheese and black beans.  No quinoa.  But only for a season.  And I most likely won't return back to all that with my former vigor – because already I feel so much better.
Why Did I Choose Whole 30?
I knew someone that had RECENTLY completed it.  I started Whole 30 because of my new friend, Amy (who makes beautiful jewelry and has an awesome crunchy blog called Natural Living Real Life.)  She put up with my incessant text messages to her.  And encouraged me to take the plunge.
I didn't have to purchase any new fangled product to complete Whole 30.  It's just real food that we already had in the house.
It's only 30 days.  I'm looking for a body and metabolism reset.  I do not like being a slave to cravings.
Crazy amounts of support on Instagram, which is where I spend most of my social media time these days!  (Especially Whole30Recipes . . . which features amazing photos with recipes!)
I have an annoying health issue that won't go away.  So, I am determined to address the annoying issue through food.

Great books were available with recipes

through the Ultimate Healthy Living Bundle.  Perfect timing.
Well Fed 2 (this cookbook ROCKS!)
The Nourished Kitchen Guide to Grain-Free & Dairy-Free Baking, Sweets and Treats
Grain Free Grab-n-Go
Beyond Broth: Nourishing Homemade Paleo Soups (perfect for Fall and Winter!)
Snag the bundle for $29.97!
A Reward For Being on Whole 30?
I'll feel better.
Food addictions will be gone or diminished.
Weight loss.
And I'll treat myself with the below fun freebies from the Ultimate Healthy Living Bundle.
The Ultimate Healthy Living Bundle sale ends today.
I'd snag this one based off of the friendly Whole 30 recipes and the free stuff!!!