Wordless Wednesday: First Grade
Jun 27, 2012
This post may contain affiliate links. Additionally, remember that I am not a doctor and any health statements must be verified by your doctor. Read my full disclosure policy
here
.
I am living with a first grader.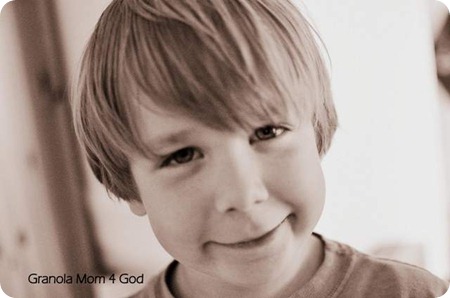 A certified in-the-flesh reading first grader.
He completed All About Reading last week – launching him into first grade.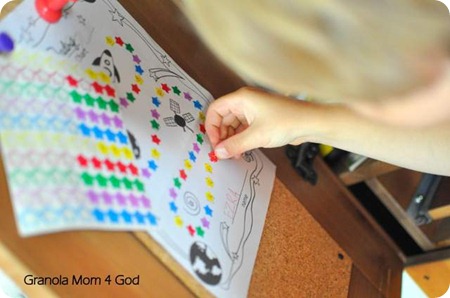 Congratulations, Ezra.  Well done, my boy.
Gosh I love him.  And those crazy long bangs . . . that you don't want scissors to touch.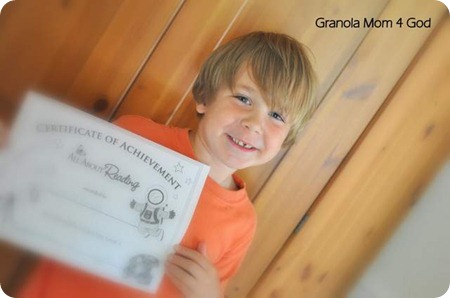 Now we just have to wait.
Dear Marie Rippel,

We are anxious to get our hands on All About Reading Level 2.  Please hurry up!  Just kidding.  Kind of.  We love your stickers, your reward chart, the games you created to make reading fun, and the certificate at the end of the book.  Especially the certificate.  You have helped us to snuggle longer many afternoons.  Thanks!

Signed,

Granola Mom
P.S.  If you couldn't tell, we loved All About Reading Level 1 – pretty much blessed us.  And yea, there are affiliate links in this blog post . . . and even if there weren't, I still would have written it as an ode to All About Reading.  Just saying!
For more Wordless Wednesday posts that hopefully have less words, head on over to 5 Minutes for Mom!