This is me. And Willow, my camera. Together we capture moments in the Granola Family life. Together we can be quite annoying. But we work well together.
And later my legacy will thank me for it. In fact, some people even enjoy my pictures, though they aren't taken with Willow anymore.  I typically snap photos from my iPhone.
About Jodi
The purpose for this blog is to serve as your docent to cultivating a real life story full of beauty, out-of-the-box health hacks, curiosity, and relationship.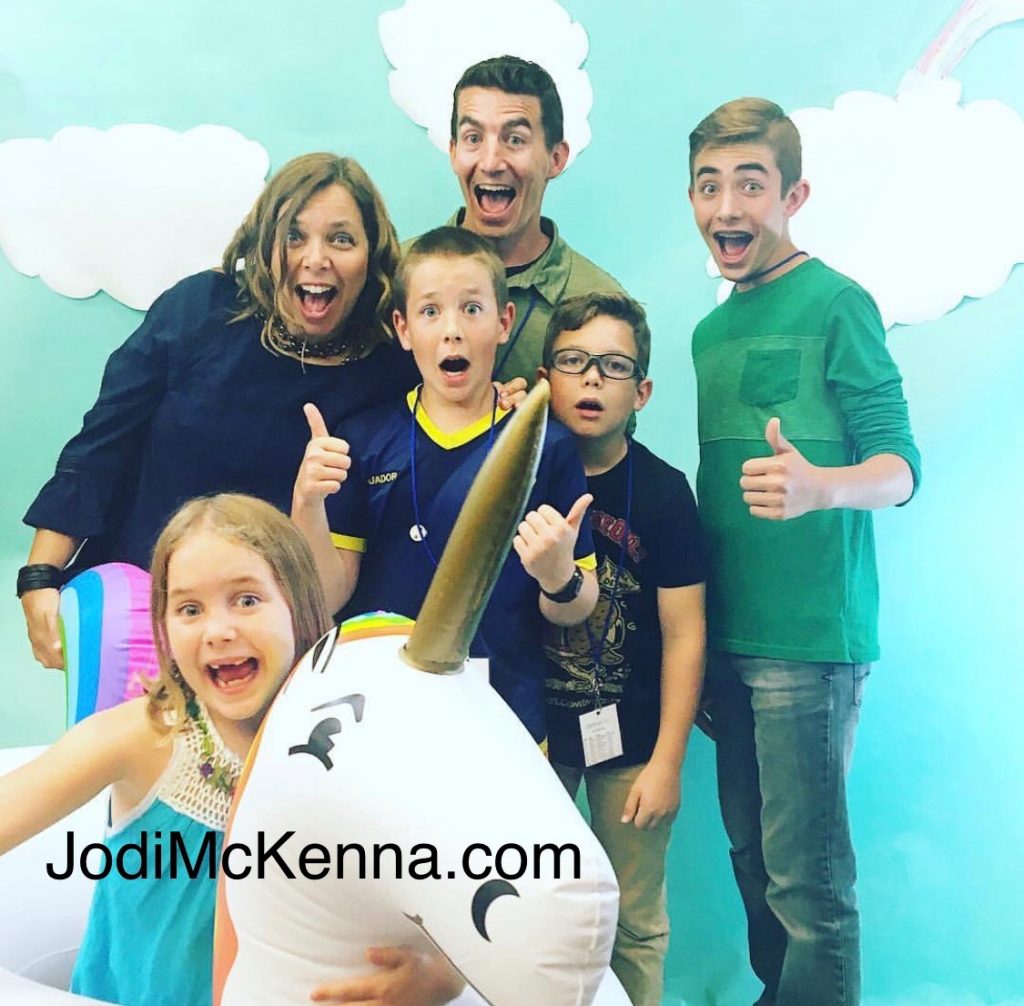 In short, that's my family.
We are a full-time, homeschooling, tea-drinking, unicorn-loving, essential oil wearing clan of foodies.  We happen to really like Jesus and the Bible.  Traveling is our jam.  Learning and having a humble and teachable heart is paramount to our story.  We take open-faced smile pictures and have glitter on our painted walls in our house.  We are bibliophiles and seek truth and adventure.
Where IT All Began
One day, February 13th to be exact, little me who wasn't so granola, met my future husband on a blind date. We were in high school.  It was love at first sight.
Actually — it wasn't . . . I have a secret to share.
The blind date was set up by yours truly.  It was only blind on one side!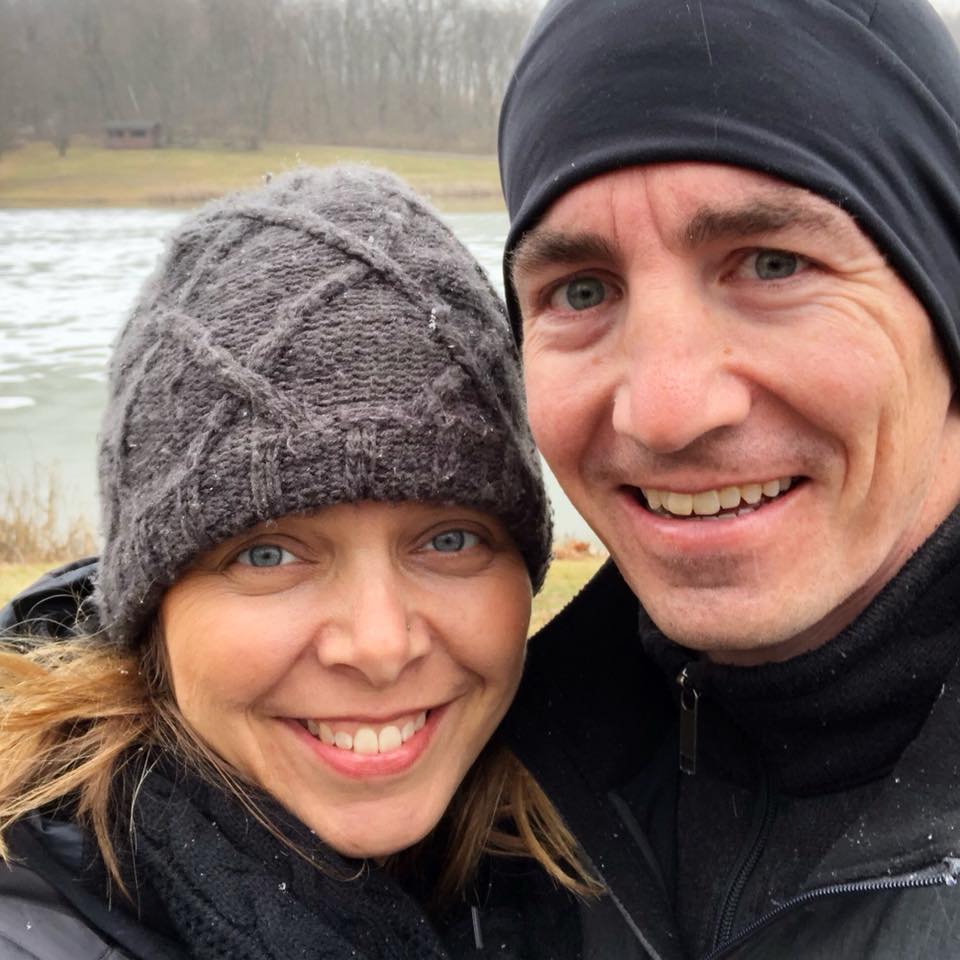 My husband of 18 years is a retired hydraulic engineer, which is probably why our kiddos love to build dams in the sand box, play in the rain, stomp in puddles, and throw rocks in a river. He's probably the funniest person I know. Not only does he look good, but he is smart, a godly leader in our home, compassionate, creative, and insanely supportive of his emotional and dreamy wife.
But I will tell you something about him.  This doesn't define him, but he has a pretty powerful story he's working on as he seeks healing for his psoriatic arthritis.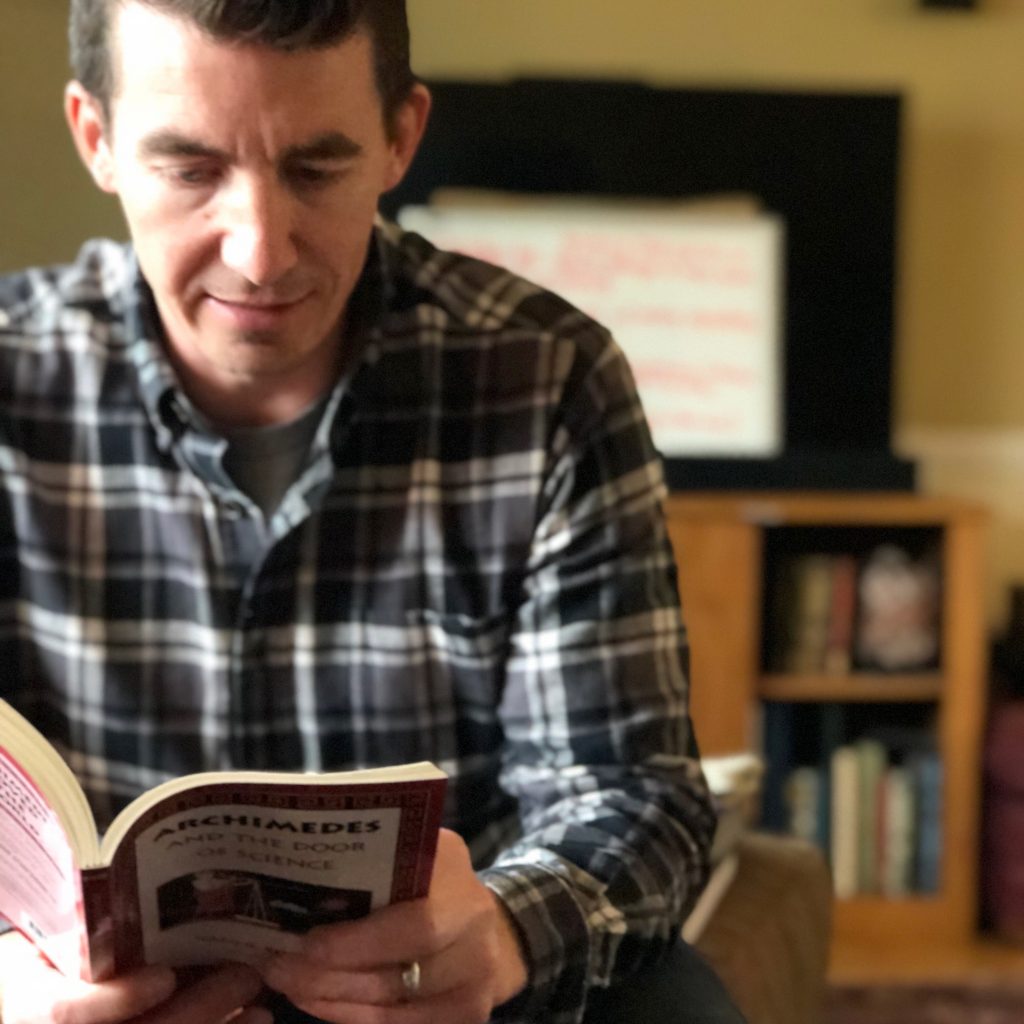 He retired from engineering at age 39, to help homeschool the kids and partner with me in our family business, Wise House Oils. 
The Miracle Kids
Let me introduce our three sons.  And our daughter.
Asher is my eldest.
His online name is Mr. Smackdown because of a game he and his dad play. Smackdown is simply defined as wrestling in our family.  Mr. Smackdown loves to play smackdown. He gets to be close to his daddy and practice the skills that God gifted him with . . . strength, valor, adventure. Mr. Smackdown loves school, coloring, cooking, and being a helper. He is great at riding his bike, memorizing AWANA verses, and backpacking.  Asher is in first grade in the below photo — but as of 2018 he is 13 and loves Robotics.
Next comes Sir Honey Ezra.
If you stand still too long be prepared for a great big bear hug from this lovable fellow. Sir Honey derives his precious name at his request because he is a Knight for the Lord. When asked if he wants to play football, ride bikes, eat chocolate, play smackdown, or catch some Veggi-Tales he pipes up an enthusiastic "me-too!"  Ezra LOVES gynmastics, football, cutting paper, looking at books, snuggling with our dog, and getting massages from Mom and Dad.  He is currently enrolled on preschool.  As of 2018, Ezra is similiar to Tigger and is 11 years old.
And soon after Sir Honey came Mr. Smiley.
Watch out! If you look at him long enough, he will be sure to flash a winning smile at you. Mr. Smiley (Gabe) is like opening a little present each day. Born at home in the water, he has always just glided along. You can be sure to find him opening up his play kitchen doors, climbing over the dog, asking for milk, and watching his brothers intently. He loves to explore, go for wagon rides, give wet kisses, and giggle.  He is in Tot School.
Gabe still smiles at 9 years old and has been blessed to learn that his AMAZING outta-the-box thinking comes from having dyslexia.  It's truly a gift for him and us!
Much to our surprise,  God blessed us with a little girl.
After calling her Sweet Pea for nine months, we often forget to call her by her given name, Naomi.  Born at home, in the water, with only mom and dad around we are anxious to see what her little personality will be like.  Already she is pleasant as her name suggests.  You can read all about her over at her own blog, Pleasant Word, which is my journal to her on her first year and all things mothering.
Naomi is now 7 and is as lovely as ever.  She enjoys baking, helping, dancing, gymnastics, and writing letters.
We have a Rhodesian Ridgback that is very opinionated.
Meet Ruth . . . or Ruthie.
Email me if you have comments, suggestions, or a topic you would like me to write about, thegranolamom at gmail dot com. 

Need to know where to get started?  Click HERE.
I welcome any comments and suggestions as long as they are constructive. I will attempt to reply back in a timely manner.
Please read my disclosure statement regarding advertisements and reviews. I do welcome both, but with a few friendly conditions!