The #McFamilyHomeschool1819 School Room
Aug 25, 2018
This post may contain affiliate links. Additionally, remember that I am not a doctor and any health statements must be verified by your doctor. Read my full disclosure policy
here
.
We neglected the homeschool room all summer long.  Remind me never to do that.
There were stacks of books, piles of paper, and remnants of former school years littered in every nook and cranny. The shared school computer was nearly stuck in hibernation, and dust bunnies were multiplying.
From the Great West to Our Schoolroom Walls
After living in a camper for a month this summer out west, I saw how little we needed.  I discovered freedom in owning less and embracing more intentional living.  (For this reason, I am so excited to read The Cozy Minimalist.   I pre-ordered it! Author, Myquillyn Smith, was so instrumental in how I decorated the homeschool room and our living space upstairs.)
By no means would our school room be considered spartan, but there are empty spaces and everything has a place.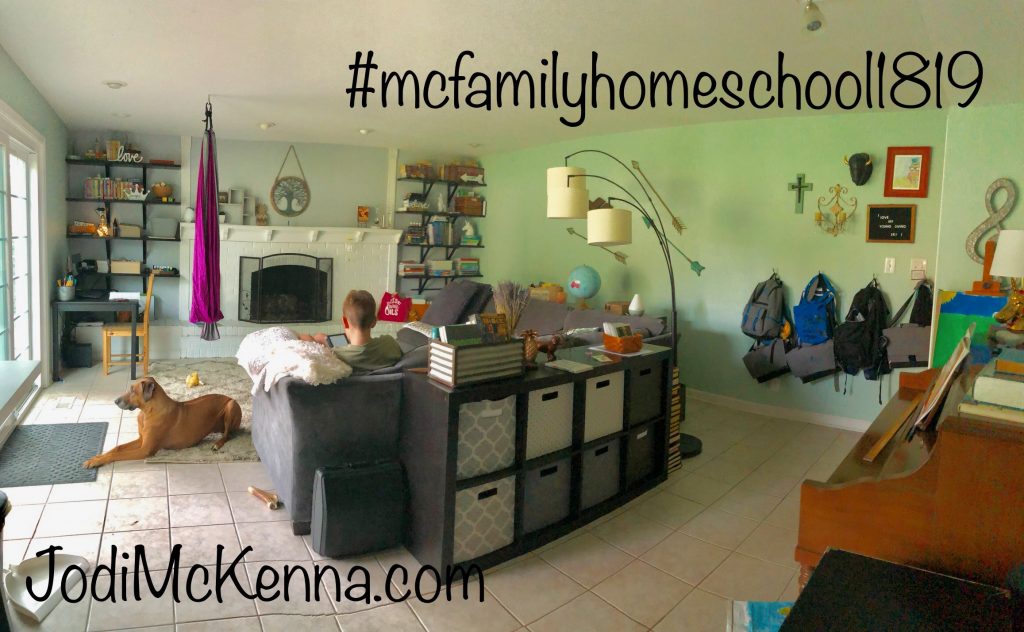 I still have plans of taking the wall hangings down above the backpacks and creating a collage over the fireplace.  In fact, you can see some objects I am compiling for this purpose.
Go with me.
You see, I'm trying to create a wall or multiple spaces all over the house to think.  Or maybe not to think, but to daydream.  It is the wide open, majestic spaces out west that inspire me to dare greatly.  I envision wide open walls facilitating this very notion of dreaming space instead of feeling cluttered by daily life.
180 Days
Using a yearly wall calendar is probably my favorite way to record the 180 days required by Indiana.  Additionally, it allows me to prepare the kids for any upcoming travel or events by writing them on the calendar.  It would be neat to keep these over the years, but the reality is that after I took a photo of last years At-A-Glance calendar, I threw it away.  It has served its purpose.
Storing Teacher Books
This year I am monitoring our 2nd, 5th, and 9th grader, while my husband tutors our 7th grader in our Classical Conversations community.  I'm trying something new by keeping my teacher books separate and sorted by child.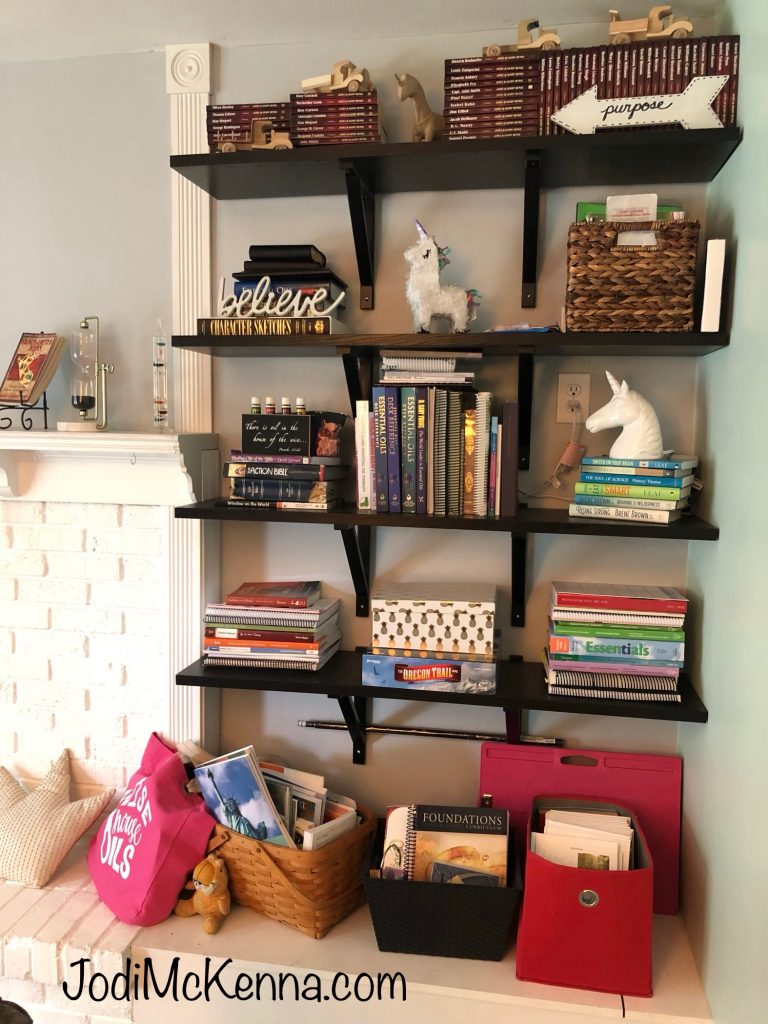 For starters, all of our Classical Conversations curriculum is in one canvas cubby.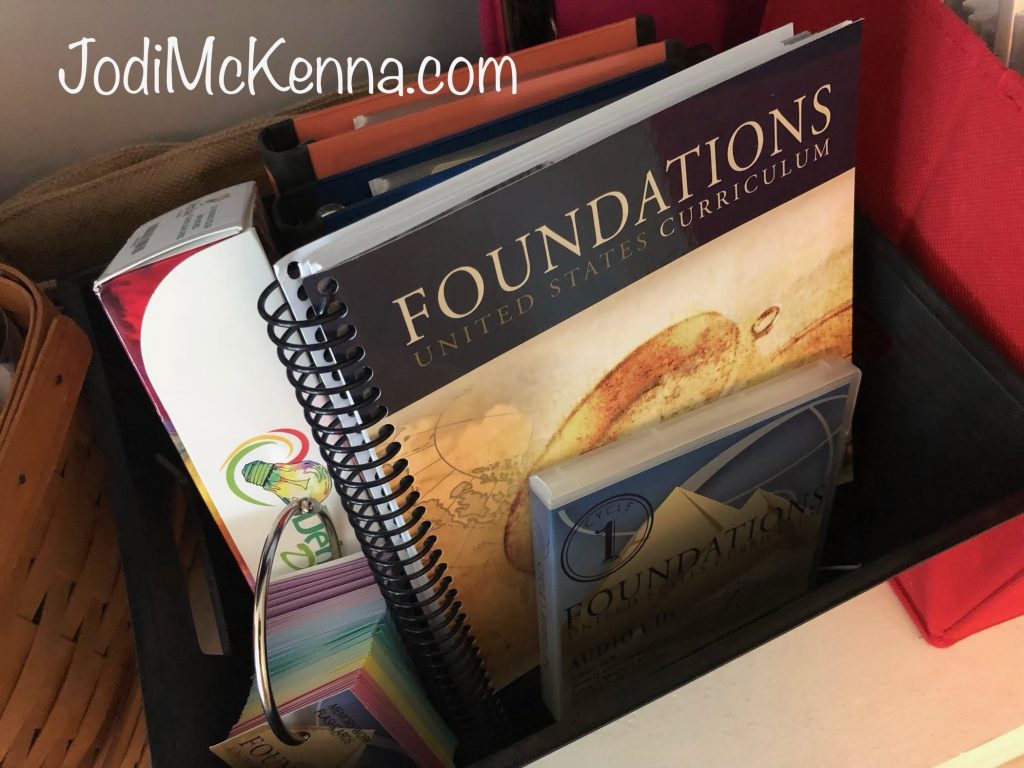 I have a stack for Naomi's current manuals (2nd grade) on the left.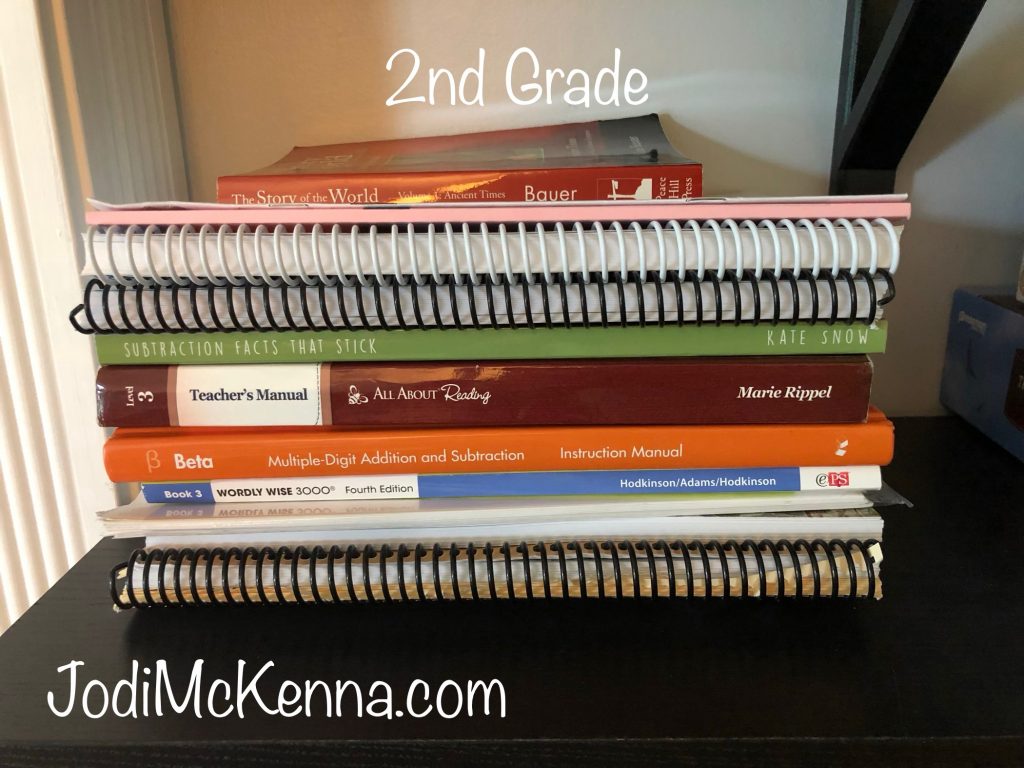 And a stack of Gabe's (5th grade) teacher guides on the right.   Some of the curriculum is still in flux and I might weed some of it out.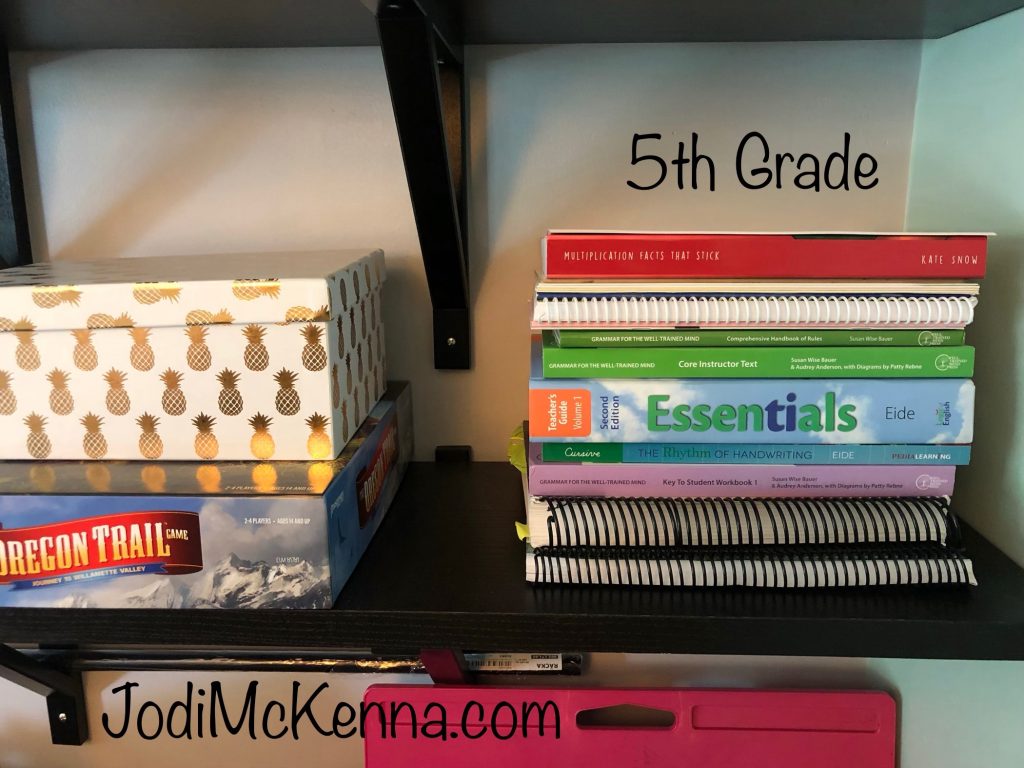 Stay tuned to learn about what we are using in our curriculum this year — because some of it you can't see here as it is online, like Teaching Textbooks!