I don't use any one set curriculum.  No boxed sets.   I guess that is the teacher in me.  I use what works for each child.  I have tried a boxed curriculum several times and gotten burned.  The below lists are our core texts, but I have MANY other resources that I use to supplement.
(Note: the Updated curriculum list is different from below . . . my memory fails me as to which list happened first.)

First Grade/Second Grade:

Pre-School:
A Reason for Handwriting K
Winter Promise Hideaways in History
Answers in Genesis Science
The Critical Thinking Company Visual Perceptual Skill Building
AWANA memory verses

Tot School:
I search all over the internet for other moms who are doing similar things with there Toddlers.  Many of my ideas come from 1+1+1=1 or  Totally Tot.
But when 2012 hit, I surveyed our schoolroom and my children's learning styles.
We weren't happy.  We weren't learning.  Our days were choppy.
So we changed.  Because their hearts and their learning is more important than finishing a textbook.  Though the Type A person in me had to die to this notion of following through . . . following through with a book of ideas that was literally dragging my children down.  Ruining the Sweet Spot in Learning.
We left the area designated as our school room, and moved upstairs near the kitchen.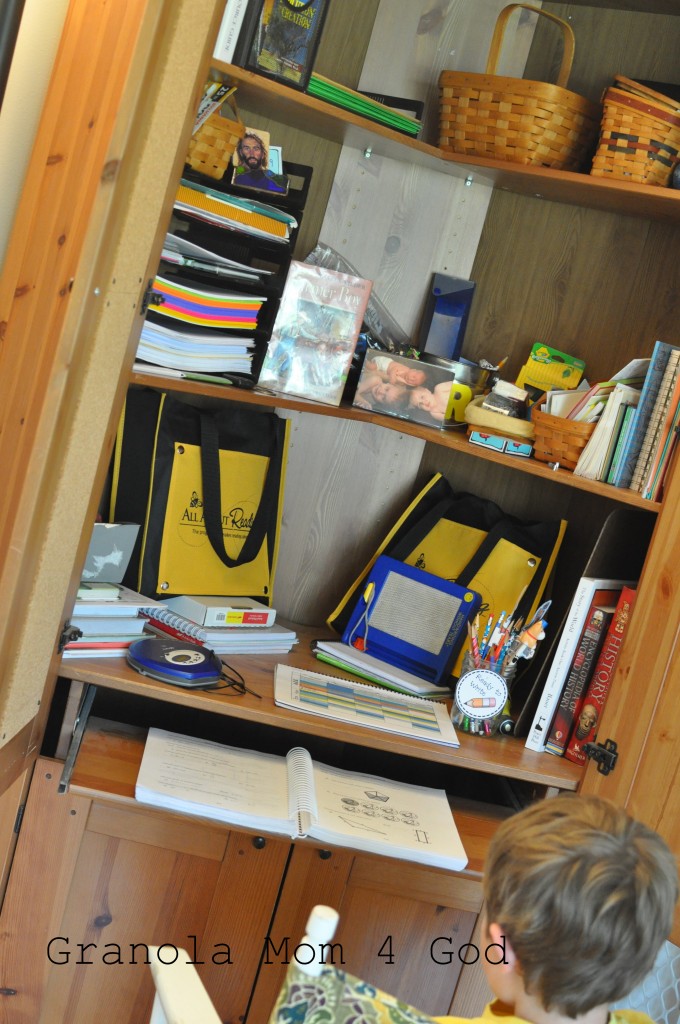 For the Winter/Spring of 2012 we are doing . . .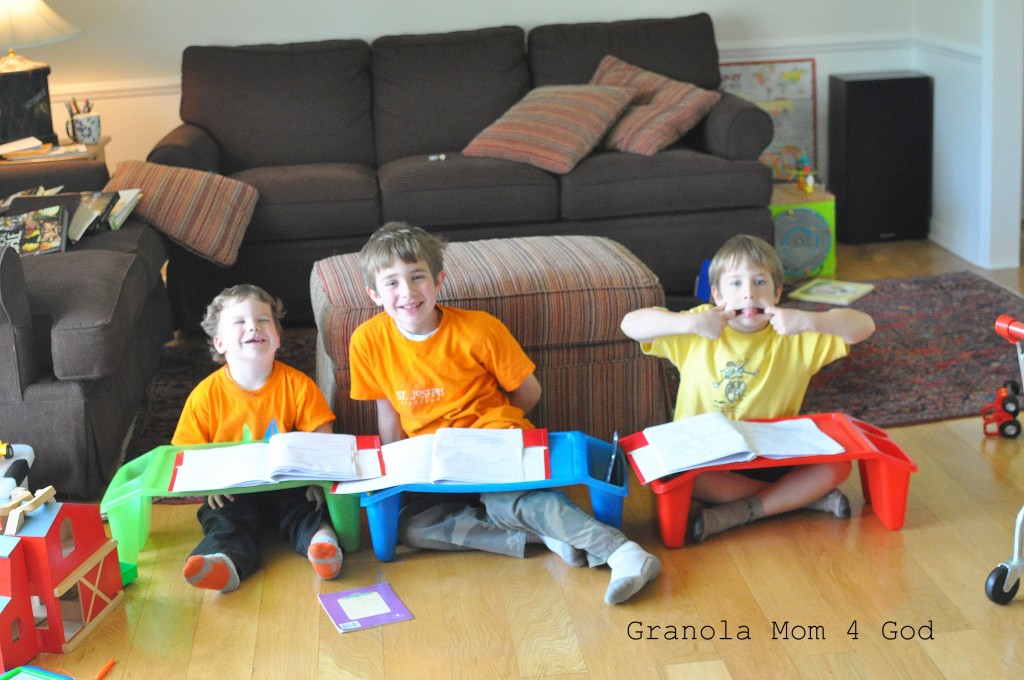 As a Group:

Second Grade (Asher moved up)

Kindergarten (Ezra moved up, too)

Preschool
Our summer will be spent finishing our study of birds, diving into the life of Joseph, enjoying art, and being outside.
And . . . chasing a Toddler.