1 lb of Coffee #giveaway
Dec 16, 2013
This post may contain affiliate links. Additionally, remember that I am not a doctor and any health statements must be verified by your doctor. Read my full disclosure policy
here
.
Because I enjoy coffee that should be bragged about. . .  and I want you to know that there REALLY truly is coffee out there that earns 5 stars for flavor – I'm having a freshly roasted coffee bean giveaway.
Because there is STILL time for this coffee to get shipped to you before Christmas.
Coffee that is rich, not only in taste, but spiritually.  Purchasing this coffee and drinking it, invests in eternity.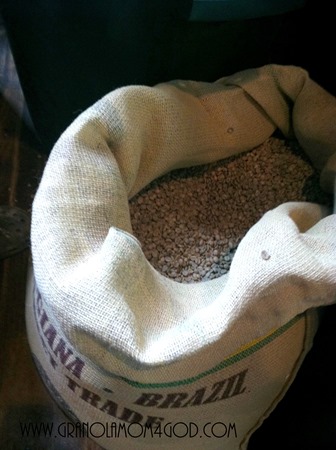 And right now, you can order some with a $3 off coupon . . . BRICKHOUSEHOLIDAY2013.
The coffee bags fit in a Christmas stocking.  I literally tried to make sure.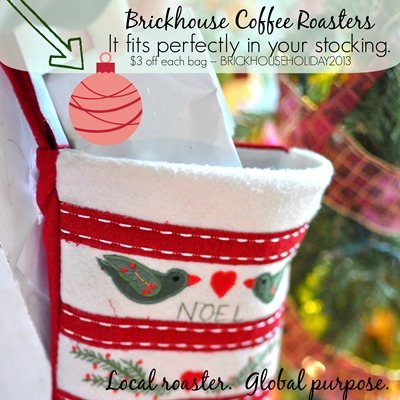 Enter to win a pound of Brickhouse Coffee.  But I prefer you also purchase a bag to give to that house you are going to go visit this Christmas.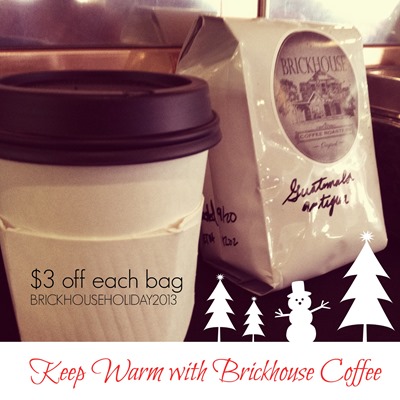 Enter to Win a Pound of Brickhouse Coffee
Giveaway ends Thursday, December 19th . . . so don't wait to enter.  If you do not see the Rafflecopter widget, click on the link provided below.