3 Great Sales and a Reminder
Aug 10, 2012
This post may contain affiliate links. Additionally, remember that I am not a doctor and any health statements must be verified by your doctor. Read my full disclosure policy
here
.
I'm a little biased because Dianna, the author of Grapevine Studies, is my friend.
I think their bible studies (curriculum) rocks.
And even if I wasn't friends with Dianna, I would still think they rock.
I have actually stuck with Grapevine Studies since I first reviewed it some . . . 4 or 5 years ago.
The GrapeVine Studies Anniversary Sale
Anyhoodle, Grapevine Studies is having a sale.  Everything is 27% off because her and the hubby are celebrating their 27th year of marriage.
Help them go out for dinner.  Grab your Grapevine Studies today.
Just so you know, you don't have to be a homeschooler to enjoy using Grapevine Studies. Stick Figuring works great as a family devotional, a discipleship tool, and even as a Sunday School curriculum.
Use coupon code 27years today and Saturday only (August 11th) to receive your discount.

Enter to win the Thirty-One Bags Giveaway
Is it OK to grovel? Please enter my giveaway. I really want to bless my new online friend Andrea, who is just starting up a Thirty-One home business to bless her family.
Do you have a birthday coming up? Would anyone in your family like a Thirty-One bag for Christmas? What about an anniversary gift?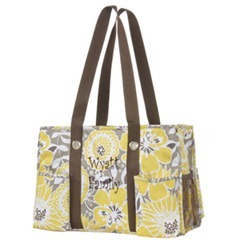 $25 could be yours. Enter NOW. Giveaway ends in two days. Don't wait until you have more time. GO NOW. It's Rafflecopter . . . so the entry is a piece of cake without the calories.
Don't Wreck the Bank, Just Your Heart
This sale won't last much longer.  And it is a STEAL.  Jeff Goins has a goal and I REALLY want to help him in his endeavors.
You see, there is a book.  A book that has captivated many minds . . .
But it is straight porn.  And does nothing to draw you closer to the Lord.
Jeff's goal is to knock this book (not his) down a few notches because this book . . . has the potential to destroy marriages, encourage premarital sex, and create a warped view of intimacy.
Yet this book thrives.  I have to shield my kids' eyes as we go down the Costco book isle.  The pile for this book is a mountain.  A mountain that leads to misleading.
However, Wrecked . . . has the potential to change a nation, encourage husbands to serve wives, wives to honor their man, and kids to step out of their comfort zone.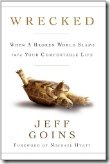 Wrecked is radical.  And oh so good.
And so, I ask you to purchase a copy of Jeff's book for every friend you know.
The Kindle version is only $0.99.
To read more about Jeff's campaign against 50 Shades of Grey visit his personal blog website.
Notebooking Pages Sale and Price Increase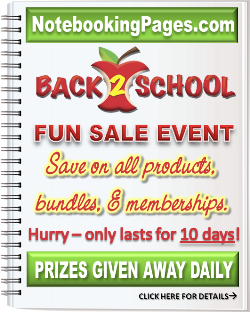 If you have been holding out and waiting to purchase your Notebooking Pages membership,  I wouldn't wait too much longer.  There is going to be a price increase September 1st.
I'm quite delighted with my membership thus far.
Because I DON'T make printables or notebook pages.
I am especially excited to use the Notebook Publisher more . . . as I think it will tie in quite nicely with our reading through the Heritage History stories.
What is the Notebook Publisher?
Allow me to show you this video.

Visit NotebookingPages.com to learn more about their memberships
and their new web-app, The Notebooking Publisher™
What do you receive in a Notebook Pages membership?
Save $10 on a new (or renewing) membership using coupon code = bts2012 and receive all of the following for just $64.95 …
The "membership base": All current printable notebooking pages sets (over 80 products & a $600+ value).
One-year of updates: New pages & products added every 4-6 weeks (an added $10-25 value every 4-6 weeks).
The Notebooking Publisher™ web-app: Create, customize, & complete notebooking pages on your computer… one year access.
Locked-in renewal rate ($29.95) for continued access to new updates/products & The Notebooking Publisher™
Forever access to your membership base and any new products we added during your active membership period.
PLUS 2 more chances at a great prize package! See below..
So when you purchase your membership, you are entered to win a REALLY cool prize package that includes:
An extended LIFETIME

active

membership to NotebookingPages.com … you'll never need to renew again … forever access to NEW products & The Notebooking Publisher™
A free LIFETIME

active

membership to their sister site, MomsToolBelt.com … tools you can use to keep your busy life in order.
A $25 gift certificate to Amazon.com … what homeschooling mom couldn't use this?!
Especially because the renewal is locked-in at $29.95, I know that this website or resource will become not only more valuable over time, but as my children become more fluent, we will be writing WAY more.
'Cause that is what you do in the classical model.
And I like to write.  If you didn't know.
We are reading about Captain James Cook right now with Heritage History, so I can see us using the World Explorers from Notebook Pages.
OK.  Commercial break over.