A Fortunate Mistake: Paprika Beef Brisket
Mar 19, 2013
This post may contain affiliate links. Additionally, remember that I am not a doctor and any health statements must be verified by your doctor. Read my full disclosure policy
here
.
My husband is Irish. And being married to an Irish man, I wanted to – I don't know – affirm his freckles that I indeed still admired them.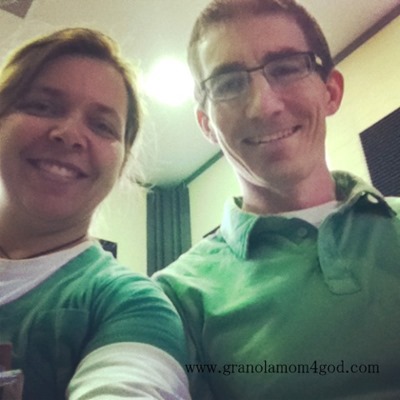 Surly eating Corned Beef on St. Patrick's Day is a good reminder of one's heritage and an excellent opportunity to reminisce about the Potato Famine or the family crest. . . in front of the children.
Except that we didn't.
And I forgot to ferment our Corned Beef Brisket . . .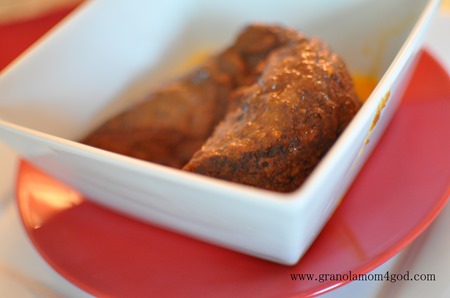 A mystery arose in my attempt to procure my brisket here in Indianapolis. Did it actually turn out the last time I made it? I can't find ONE picture of our fermented meat.
Odd. Slightly disconcerting.
As all the store-bought corned beef briskets oozed of chemical infestation, I decided to make my own. Temporarily forgetting that one can not make corned beef in a mere 24 hours.
On Sunday, March 17th, I set out to make our Corned Beef before heading off to church wearing an outfit startlingly similar to that of the Engineer. Relishing in the opportunity to annoy my husband by being his Twinkie.
After reading several recipes I resigned myself to crock potting a simple brisket.
Let me tell you, finding an ordinary beef brisket WITHOUT the corned part – is mighty difficult on the old search engines.
So, I combined a bunch of recipes and came up with Paprika Beef Brisket . . . I know.
Original.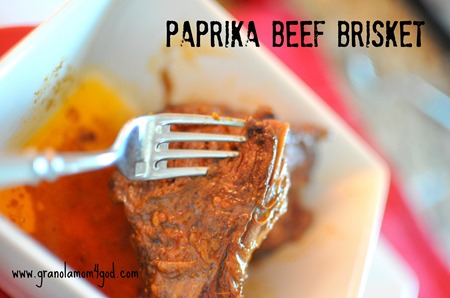 Paprika Beef Brisket (for the hidden Irishman in you)
Ingredients
large beef brisket (approximately 6.78 pounds) I admit – mine wasn't organic. Don't shoot me. I was desperate.
1/2 cup Olive Oil (I like Chaffin)
1/2 cup dry red wine
1/2 cup apple juice or raw apple cider vinegar
1/4 cup local raw honey
1/2 tsp paprika (I adore Penzey's Spices)
4 tablespoons ketchup (I make mine – but don't always ferment it. And if I haven't updated the ketchup post by the time you read it . . . so sorry. It was during the infancy of my blogging career.)
1/2 teaspoon of mustard powder OR brown mustard
1 onion
1 apple cored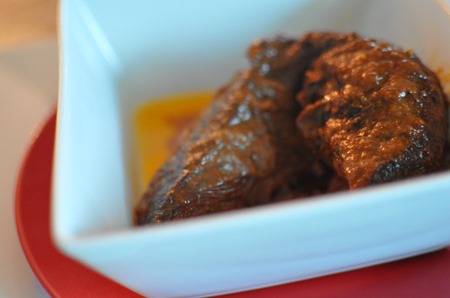 Directions
Blend all ingredients (minus the meat) in Vita-Mix or food processor.
Pour a layer of liquid into the bottom of your crock pot. Place meat in the crockpot.
Add remaining mixture to crockpot, kind of like you are bathing that large slab of meat. (Did I just write that?)
Cook for a long, long, long time. I think we set the contraption for six hours but due to the large size of the meat, it stayed in the bath for eight or more hours.
It is important to wear bibs when eating this meat. It drips with strong and intriguing tastes.
By the way, this would be kind-of Paleo and definitely GAPS friendly.
I'm curious – do you have an unusual ingredient you add to your brisket?
(As always, there could be affiliate links within this post.)