A Laugh Out Loud Book: Call of a Coward
Jan 18, 2013
This post may contain affiliate links. Additionally, remember that I am not a doctor and any health statements must be verified by your doctor. Read my full disclosure policy
here
.
I haven't laughed this much reading a book, since the Jan Karon series. Recently, I have been interrupting the Engineer with my giggles while he is working — followed by reading a line to him from the book, Call of a Coward: The God of Moses and the Middle-Class Housewife by Marcia Moston.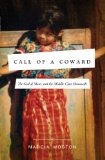 And you may think I am being rude – laughing at a missionary.
But Marcia Moston writes so ridiculously well. Her thoughts resonate my own. I'm not at all implying I am funny – I'm just stating that she sees life in the same paradigm as me.
It's glorious.
The Call to Be a Missionary
I don't know if I have ever shared how the Engineer and I came to the conclusion that we were to be missionaries to India.
That is for another day.
However, I do know that Marcia must have been present. She writes,
The problem with promising God you'll follow him where he leads is that you might just have to go. I suspect it would be easier if you were certain of his calling – like stepping out the door and seeing the lilac bush on fire and hearing a voice commanding you. But when it's your husband who is delivering the message – well, that leaves a little room for wonder.

At least, that's how I felt when my husband rocked my comfortable, middle-class afternoon with his belief that God was calling us to pack up and move to a Mayan village in Guatemala.
Don't Read When People Are Sleeping In Your Room
If you don't want to wake people up. Read this book during the daytime or while your spouse is awake.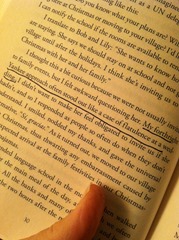 Because when you read that someone's honesty is like a case of "flatulence at a wedding," you just might fart yourself – especially if you have had multiple children.
It Goes Without Saying
So, I'm sure it is pretty obvious. I recommend the Call of a Coward by Marcia Moston. It doesn't require previous missionary experience to find it enjoyable. Or cross cultural travel. But you might want to employ a good highlighter.
I never told you totally what the book is about: The Call of a Coward is about a middle-class mom who finds herself driving – yes DRIVING – to Guatemala. She narrates their family's experiences, language acquisition, and adjustment to their new culture. I enjoyed her outlook and Biblical response to the situations God presented for Marcia to journey through.
Thank you Book Sneeze for this GREAT book to read!