A Little Money to Help You Organize #Giveaway
Aug 7, 2012
This post may contain affiliate links. Additionally, remember that I am not a doctor and any health statements must be verified by your doctor. Read my full disclosure policy
here
.
I was recently telling a friend that the reason my house "appears" to be organized is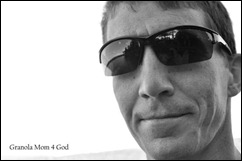 due to the Engineer.
I'm serious.
I may be the adult that spends the majority of time at our home BUT he organizes.
Our garage is a work of art with all sorts of hooks and bungee cords expertly held without the aide of HEC-RAS modeling.
Though I am only slightly kidding, if the Engineer completely organized our house, all of the furniture would be lined up against the walls instead of lurking out in the middle of a room.
Such as a kitchen table.
I love you, Engineer.
This man is blessed with skills that baffle me.
Without my Engineer, our laundry system would be non-existent or at the very least the kids' clothes would be shoved hanging in his closet and the Engineer's clothes folded stuffed under their beds; we wouldn't know where our winter coats were stored; and the drinking glasses would be next to the stove instead of above the water filter.
You think I'm kidding.
The Engineer Saves the Day
It was the Engineer who SAVED the day last year by creating my very own personal homeschool planner.  Complete with check boxes.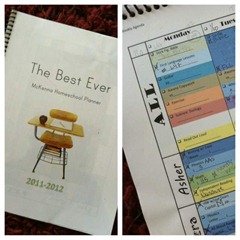 Check boxes could be an entirely separate post.  They are so very gratifying.
Color Coordinated Children
By the ingenuity of the Lord, I have color coordinated the kids school supplies.  Thus everyone has a color coordinated textbook bin, pencil box, and 3-inch binder.
I know my kids by their colors. Is that weird?
Asher is blue.  Ezra is orange.  Gabe is green.  Naomi follows with bright pink.
Schoolwork is found in these binders and no one argues over pencil boxes.  If it ain't your color, don't touch it.
It is easy to schedule other people.
But What About ME!!!???
I'm the one who needs help.  I'm a dreamer.  A visionary.  You know, the creative type.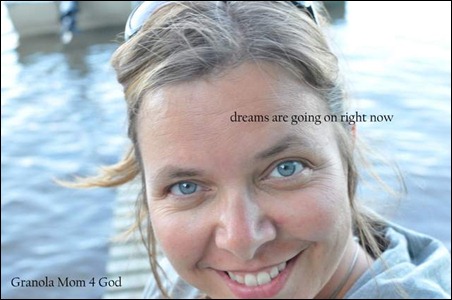 Praise the Lord God gifted me with the Engineer who brings me back down to earth, in a good way.
Organizing the Mom
As the Engineer gears up for the start of his school year, rather than bother him with my organizational needs, I took matters into my own hands.
I contacted Andrea. (I'll tell you more about her later.)  She sells bags.  The kind of bag that I need to stay organized.  The kind of bag I am tempting my sister with, because she is going to be a Girl Scout leader.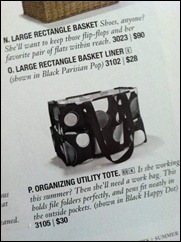 You see, I am going to be a tutor one day a week in my Classical Conversations community.  While my students won't be bringing books to class, I will/might.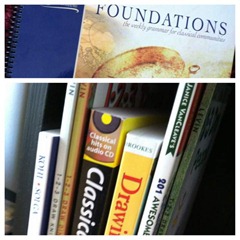 And I need a bag that is functional – almost designed to intuitively know what books must fit in my bag.
I found the bag.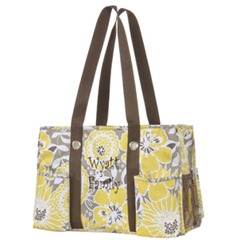 It has 7 side pockets.  Everyone's water bottle plus a stranger's could fit in my tote that is water and stain resistant.
And it is on sale.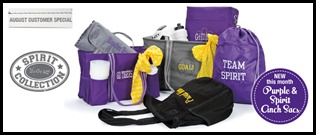 The Bag Works
Every time I have seen this bag in use but on another woman's shoulder, I knew there was hope for me to remain organized while not under the Engineer's helpful eye.
But don't let me sway you about what you need.
I am hosting an online Thirty One party.  It doesn't matter if you live near or far from me, you are invited to my online Thirty One party.  I am going to be purchasing a bag regardless.
Join me in striving towards organization
I will deliver local bags . . . and maybe anyone's order living in Colorado.
Enter to win a $25 gift certificate towards any Thirty-One product.