An Invitation to Coffee
Oct 31, 2012
This post may contain affiliate links. Additionally, remember that I am not a doctor and any health statements must be verified by your doctor. Read my full disclosure policy
here
.
Every morning I sit down to have a cup of coffee.  I find myself lingering over that cup of coffee having discovered Avodah Coffee.  It is in the wee hours of the new day that my fingers connect to the key board and I write, tweet, fiddle with photo editing, or if I am in a good mood — reach out on Facebook.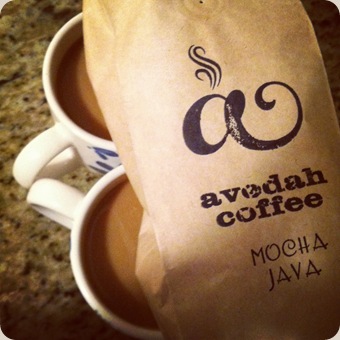 Goodbye Superficial Relationships
I've come to the point where I want to get a bit more personal.  My friends in real life will tell you that I abhor superficial relationships.  At times I have created very akward moments because rather than ask socially acceptable questions, I inquire how their relationship with Jesus is, if they have read their Bible recently, how their marriage is fairing, or what God has been teaching them.
And I want my friends do ask the hard questions back.
I detest talking on the phone.  If I can't see someone then I can't totally understand what they are saying apart from their body language.
Stepping Out of my Comfort Zone:  The Invitation
I want to invite you to my home.  All of you — the people who read this here blog, Granola Mom 4 God and are a part of the same tribe.
I'm asking you to do something that may be out of your comfort zone.
The reality is that it is somewhat impossible for every single one of you to visit our controlled chaos.  (Though a few of you have.)
Because our house isn't large enough from some of your immediate families, will you just send me a photo of you or of you and your family (which is what I would rather have, no offense.)  I want to see who you daily serve.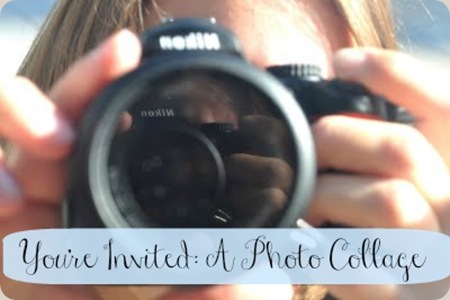 What Will I do with Your Photo?
I have no plans of posting your photos on my blog, just in a frame beside my computer.  I want you to join me for coffee each morning, as we plan what I write that day or study in the future.
I want to connect your face, your family, and your struggles with the comment you leave on my blog.
Will you take a leap of faith and send me your photograph?
Like I said, I will not post your family online for the world to see.
But I will pray for you when I see your face.
I will write in such a way as to write for you.
You Will Need this Address
Go ahead.  Send it now to thegranolamom4god at gmail dot com.
Do you have a friend who asks you the hard questions?  Who really cares about your heart?