August's Book Bag
Aug 16, 2016
This post may contain affiliate links. Additionally, remember that I am not a doctor and any health statements must be verified by your doctor. Read my full disclosure policy
here
.
Gooey warm cinnamon rolls, cold brew with a splash of cream, reclining on a beach or sitting in a hammock swing perched on a mountain, all with a good book — these are the things I dream about to relax and unwind.  August's Book Bag (which is just a fancy name for, "What Am I Reading This Month," features two of my favorite things:  cold brew because I started brewing it myself and a good book.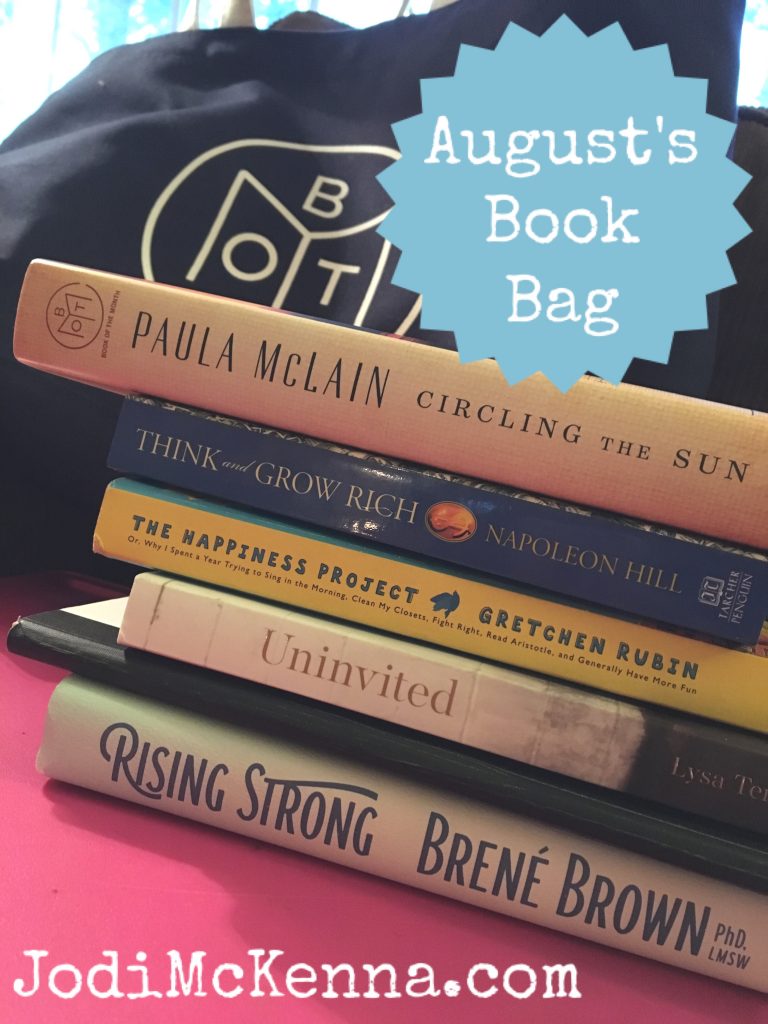 What Was I Reading?
Back in June I posted that I was reading.  I have finished some of these books and some are collecting dust.
A Walk in the Woods (abandoned beside the bed)
Ramona the Pest (Finished and loved this even more as an adult!)
Better Than Before (I found this book more laid back than I anticipated and it met me where I was at.)
Never Broken (This was a GREAT book to listen to.  You'll want your earbuds in for this Audible, though.)
A Door In the Wall (This was read on my Kindle for Classical Conversations Challenge A.)
Seeking Allah, Finding Jesus by Nabeel Qureshi (I listened to this and really enjoyed Nabeel's perspective.  He was a Muslim and taught me a tremendous amount about the Muslim culture and his process to initially logically choose Christianity.  He had to count the cost.)
The One and Only Ivan by Katherine Applegate (We listened to this in the car.  LOVED it!!!)
Talk Like Ted by Carmine Gallo
What Am I Reading In August?
Uninvited by Lysa TerKeurst (this arrived in my Faithbox.  Faithbox is pretty neat.  My monthly subscription helps pay for three meals via Rice Bowls.)
The Happiness Project by Gretchen Rubin (I think I'm hooked on her work.  This was a birthday gift.)
Rising Strong by Brene Brown (Everyone seems to be talking about her and I thought I needed to unpack what she has to say!  I purchased this with a Barnes gift card.)
Think and Grow Rich by Napoloeon Hill (This came recommended to me.  I'm not entirely sure how I feel about this one as I disagree scripturally with a few points so far. This was also purchased with a Barnes gift card.)
The Lion, the Witch, and the Wardrobe by C.S. Lewis (this book is for Challenge A)
Circling the Sun by Paula McLain (I'm so excited — this book arrived as my Book of the Month Subscription box!!!!!!)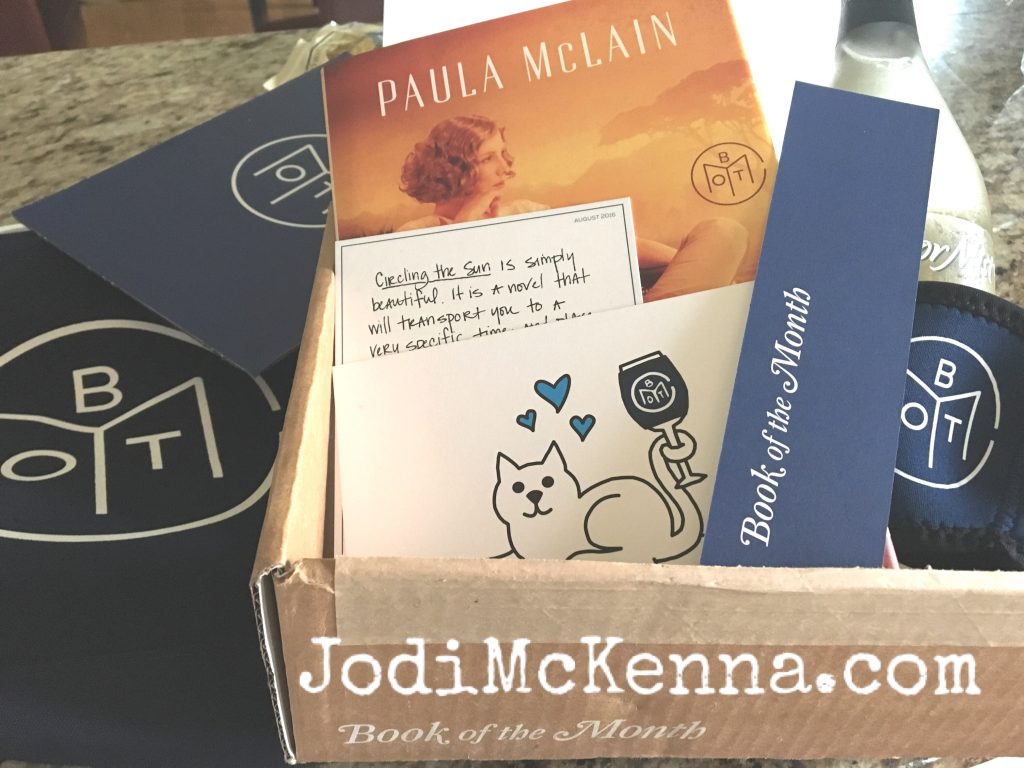 What is Book of the Month?
Well, its my kind of adult fun.  I love, love, love books.  I am a bibliophile.  And the Book of the Month club encourages me to read — and to read books that I may not normally choose but are quality reads!
This month you can try Book of the Month Club at the low price of $5 for a 1-month membership using the code READ5.
Where do you purchase your books typically?
I hope you have some great books in your book bag!