Blender Coconut Flour Banana (optional) Nut Muffins
Aug 9, 2012
This post may contain affiliate links. Additionally, remember that I am not a doctor and any health statements must be verified by your doctor. Read my full disclosure policy
here
.
I recently visited my awesome doctor, Swathi.  Seeing her is like spending time with a friend at a coffee shop, except you are in a hospital gown and she wasn't serving coffee.
While she was excited about my current endeavors towards eliminating sugar, she encouraged me to commit to the 30 day GAPS Intro Diet and do this twice a year.  Glad to be TOLD I must should do the GAPS Intro Diet, I was ready to dive in on our first day back from vacation.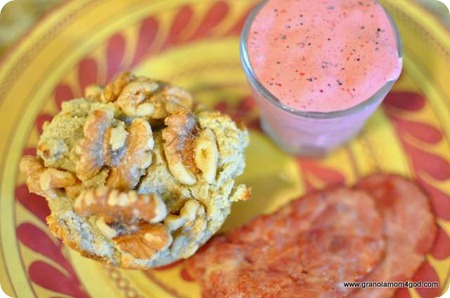 Kind of.
In theory I was ready to commit and make a clean break from all vacation celebratory foods.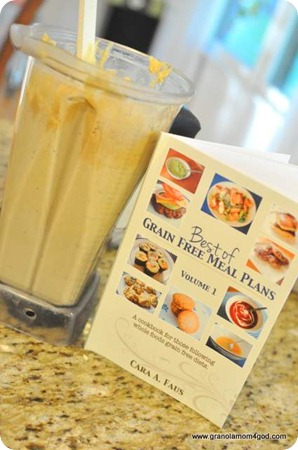 At the wise council of the Engineer, I switched our meals over to a GAPS friendly fare.
I pulled out my GAPS recipe binder and the Best of Grain Free Meal Plans cookbook to begin my GAPS planned yet unplanned meal week.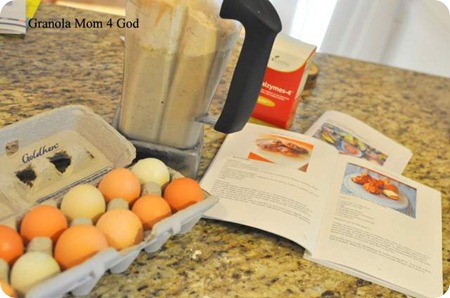 Complete with fresh eggs from a friend at church.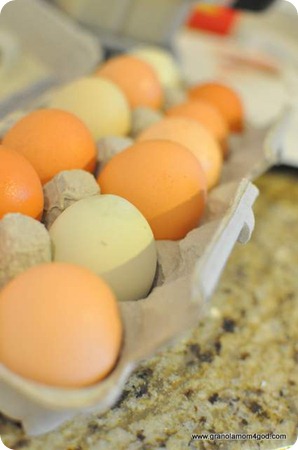 Coconut Flour Banana (optional) Nut Muffins
Ingredients
1 scant cup coconut flour (my source)
3 bananas, ripe
5 eggs
5 tablespoons butter (or coconut oil)
1 heaping teaspoon cinnamon
1/2 teaspoon honey (optional)
1 cup walnuts
Directions
Get that oven warmed up to 350 degrees.  Go ahead and grease your muffin pans (I use stoneware).  Don't wait until your muffin batter is ready.  Get this ANNOYING job out of the way.  You will do a better job if you pre-plan . . . meaning you are more likely to adequately grease you muffin pan to eradicate the potential of muffin cleavage.
Dump all ingredients (minus the walnuts) into your Vitamix . . . or food processor.
Wasn't that easy?
You should have enough batter to make 12 muffins.  Once you have poured the batter in the appropriate holes, delicately place walnuts on muffin tops.
Bake 25 minutes.  I recommend you allow muffins to cool before giving them to your children.  However, your children don't hear you, be sure to follow up with Young Living Lavender oil.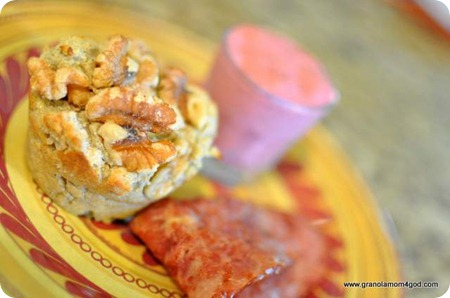 To get your copy of the Best of Grain Free Meal Plans, visit Health Home and Happiness.  Cara graciously allowed me to copy this recipe for your enjoyment!



Tropical Traditions Weekly Sales