Book Club: Desperate Chapter 2
Feb 4, 2013
This post may contain affiliate links. Additionally, remember that I am not a doctor and any health statements must be verified by your doctor. Read my full disclosure policy
here
.
I had a REALLY low week last week.
It ended with me crying as we drove out of the church parking lot yesterday.
And then the Engineer blessed me with this: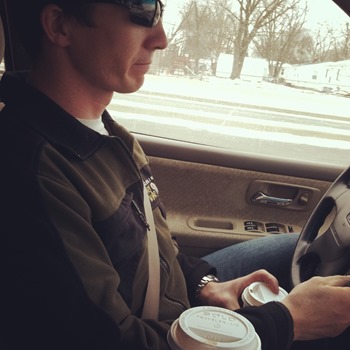 In case you can't tell, he went through the Starbucks drive thru.
Folks, this is huge. The man AVOIDS most any commercial establishment. And he thinks $5 coffee should be illegal.
But he entered my world . . . and blessed my socks off. It only made me cry harder, though.
All this to say,
Going at it alone is, without a doubt, one of the most common and effective strategies that Satan uses to discourage moms. — Sally Clarkson
I haven't been alone this past week – but I sure have felt alone.
It was a lie that I allowed myself to believe. Have you ever believed it?
Join the discussion and head on over to The Pelsers as Amanda summarizes the Chapter 2 of Desperate for us.