Child Training Bible
May 21, 2012
This post may contain affiliate links. Additionally, remember that I am not a doctor and any health statements must be verified by your doctor. Read my full disclosure policy
here
.
It took three hours.  Three hours of setting up a tool.  A book that has the power to transform lives, heal hearts, and train up in the way of righteousness.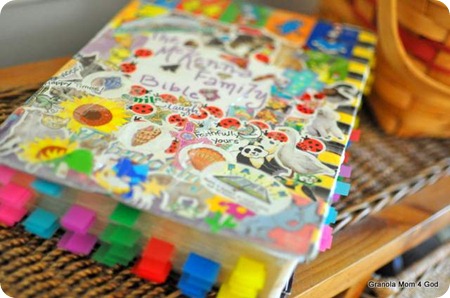 Three hours that will save me from hundreds of sins.
Because I don't have to get angry anymore.  Or yell.  Or defend why I chose to discipline my littles the way that I did.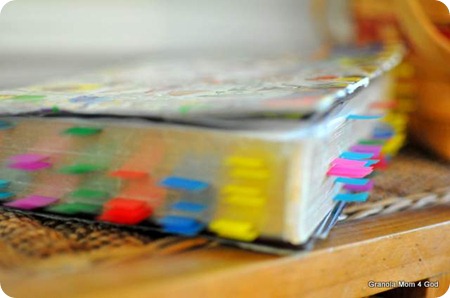 I don't have to take my children's willful ways personally anymore.
Thanks to the Child Training Bible, training my children up in the way they should go has been made easier.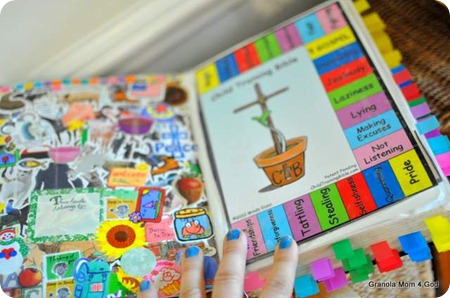 I don't have mass amounts of scripture memorized.
Now I can find what I want easily.
These are the supplies that you need: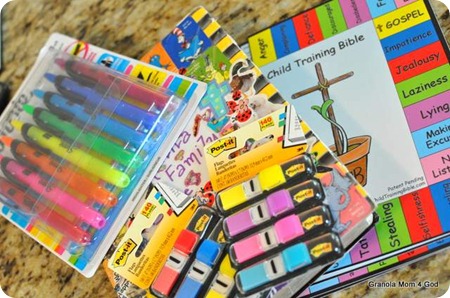 Child Training Bible system
Sharpie retractable highlighters (because they don't bleed through and they match the Post-it-Note tabs)
Post-it-Note flags
a Bible (ours had been previously decorated . . . rather than throwing it away after Mussie ate it . . . we re-created the cover and the kids claimed it as their Word of God.)
three hours of  your time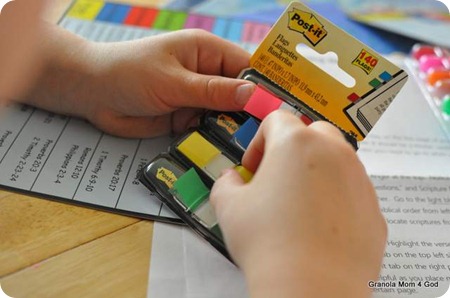 I opted to have the kids help me set up our Child Training Bible.  I figured that if they were a part of the process, then they would understand the value of the Word of God being used in their lives.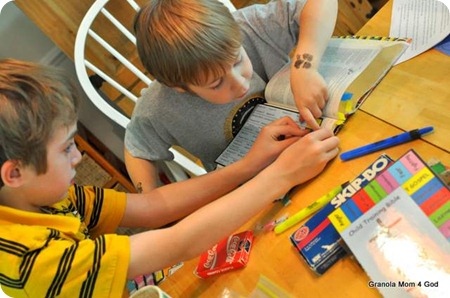 As we highlighted verses, we discussed the scripture . . . and how it applied to their lives.
It was a sweet time.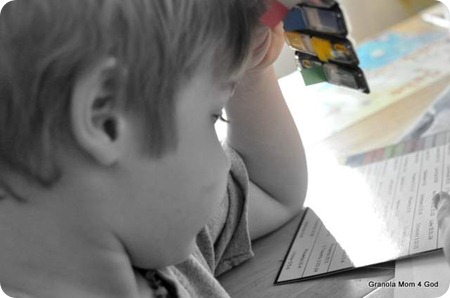 And even when they didn't help me for the bottom set of tabs . . . it still took me an hour.  So having little hands help isn't what slowed me down.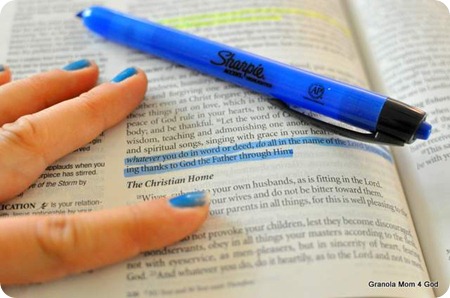 All of it was meaningful time.
And this is a must-have for the parent who desires to live out the Word of God . . . keep their cool . . . and be Christ-like when all you want to do is explode in anger.
Just being honest.
The Bible has to be our plumb line.  It is the ONLY thing that never changes.  It is reliable.
And you can have it in your home.  Purchase it over at the Child Training Bible ($9) or enter to win it here!  (Subscribers you will have to head on over to the blog to use the Rafflecopter giveaway.)
a Rafflecopter giveaway