Chocolate Coconut Cream
May 9, 2013
This post may contain affiliate links. Additionally, remember that I am not a doctor and any health statements must be verified by your doctor. Read my full disclosure policy
here
.
My favorite dessert is French Silk Pie. But sometimes we have to make changes in our life, whether we like it or not. I wasn't willing to budge on this dessert. While I feel soooooooo much better not eating any form of sugar (except what is found naturally in fruit) and avoiding both dairy and grain, I still want my French Silk Pie.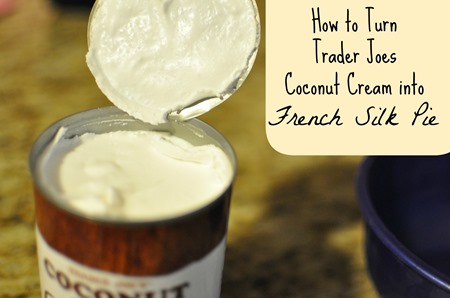 So I got creative.
And I kissed the store clerk at Trader Joes for telling me about Coconut Cream. OK. No I really didn't. But I did kiss Naomi at some point that day.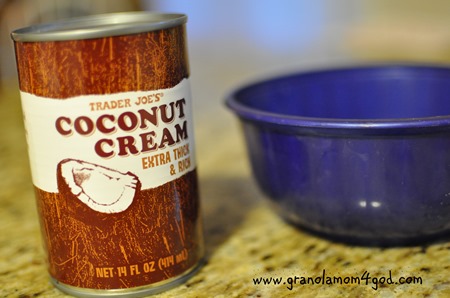 Introducing a replacement filling to my beloved French Silk Pie.
Ingredients:
Trader Joes Coconut Cream
Vanilla Stevia (my favorite)
fruit (optional)
Chocolate Coconut Cream Dessert
(Can be eaten by the spoonful, smothered on fruit, or placed in a pie shell and refrigerated.)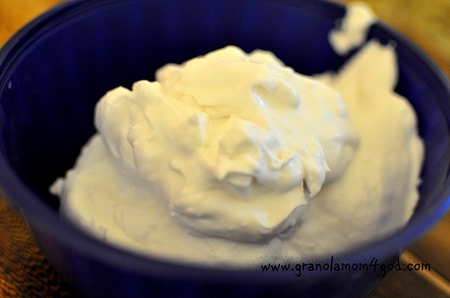 Take Trader Joes Coconut Cream out of the can and stir segregated contents thoroughly. Depending on the temperature, coconut cream may have separated out into a liquid and semi-solid.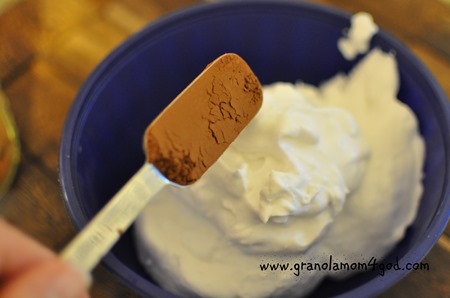 Add 3 tablespoons of Dutch Pressed Cocoa (I get mine on autoship from Amazon.)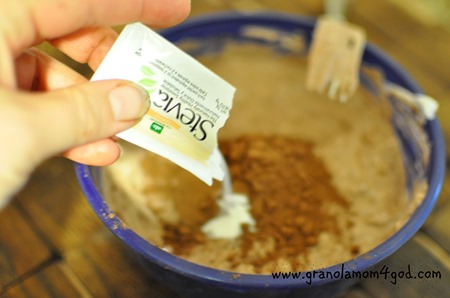 Stir coconut cream, cocoa, and 2 packets of vanilla stevia (my source).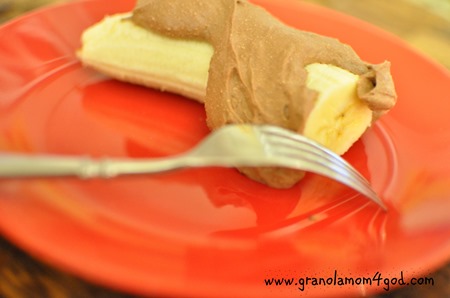 Use a dollop on fruit, eat by the spoonful, perhaps stir into Brickhouse Coffee, or spread into a pie plate and refrigerate. If you serve this to company, you could pretend to have slaved away creating this amazing, silky, chocolate bliss.
Or you could tell the truth so that people know being sugar, dairy and grain free really isn't so bad.
Whichever is more exciting.
French Silk link you might enjoy: