Crustless French Silk Pie
May 24, 2012
This post may contain affiliate links. Additionally, remember that I am not a doctor and any health statements must be verified by your doctor. Read my full disclosure policy
here
.
Someone had a birthday.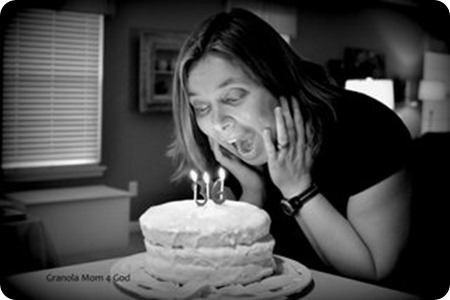 And she got to eat whatever she wanted. (Organic and white sugar free, of course.)
And the Engineer made sure she got to do whatever her heart wanted.  Like breakfast in bed,  going to the Farmer's Market, gardening, and reading a book in the afternoon.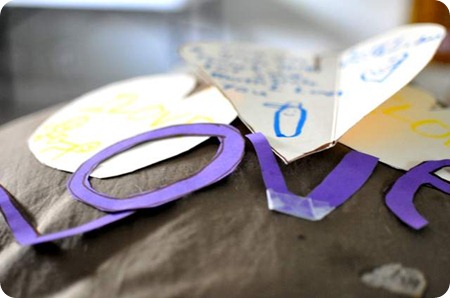 Did I mention having breakfast in bed?
With French Silk Pie.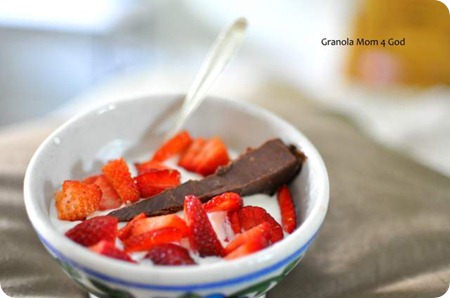 Don't worry, it was complimented with countertop yogurt.
The birthday girl also got to watch a movie late at night with a latte.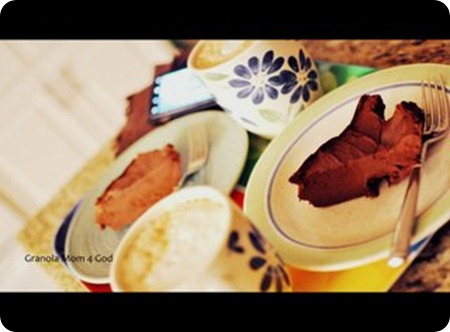 Getting older has its perks. 
Ask for Crustless French Silk Pie for  your birthday, or Valentine's Day, or Mother's Day, or because you just want to ask.
Crustless Honey French Silk Pie
Ingredients
1 cup coconut oil, softened
3/4 cup raw honey
12 tablespoons cocoa* (or 4 1-ounce squares unsweetened chocolate, melted and cooled)
I tsp vanilla
4 farm fresh eggs, at room temperature
*I never purchase squares of unsweetened chocolate when they are called for in a recipe. To make your own unsweetened Baker's chocolate that is equal to one ounce, melt 3 tablespoons unsweetened cocoa powder plus 1 tablespoon coconut oil or palm shortening.
Directions
Beat coconut oil and honey in the mixer until smooth. 
With a face mask on, slowly beat in cocoa and vanilla, unless you like inhaling and coughing cocoa the rest of the day. 
Add eggs, one at a time.  Allow the mixer to happily trot along at medium speed for 5 minutes after each addition.
Pour into pie pan and chill in the fridge.  I wouldn't recommend that you allow any stinky things to remain in your fridge that would have the potential to taint the taste of the velvet treat.
Top with whipped cream, if you desire.  Due to the richness of this pie, I highly recommend at least a glass of raw milk.
This pie is . . . luxurious.  Literally like silk in your mouth.