Dairy Free and Sugar Free Ice Cream
Jul 2, 2014
This post may contain affiliate links. Additionally, remember that I am not a doctor and any health statements must be verified by your doctor. Read my full disclosure policy
here
.
He has always loved ice cream. In fact, The Engineer taught me how to make milk shakes. He perfected the technique of adding toppings to already delicious ice cream and combining them with a large butcher's knife – like a certain yummy ice cream shop does.
And then the decree came: NO SUGAR! NO DAIRY! (Thank you psoriatic arthritis.)
We thought our summer nights of serenely sitting outside reflecting on the invigorating job of parenting were over.
That is . . . until necessity birthed a bit of creativity.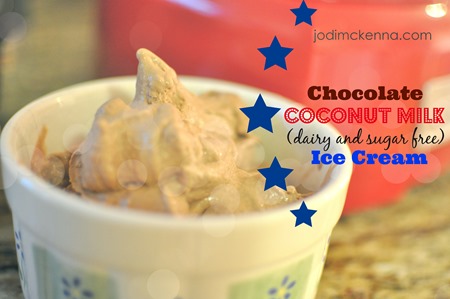 We have developed a rival to the expensive, pint-sized, coconut milk ice cream sweetened with monk fruit that costs $6.
It is homemade. It is easy. But it does require a little forethought.
Like freezing some ripe bananas. And keeping the coconut milk in the fridge.
Dairy Free and Sugar Free Coconut Milk Ice Cream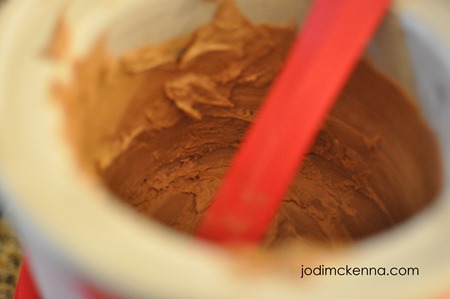 Ingredients
Instructions
Blend all but the optional ingredients in a Vitamix. We have found that this is key. Blending the chilled and frozen ingredients together creates a thicker mixture in the actual ice cream maker that resembles the familiar texture of traditional ice cream.
Once blended pour the thick liquid into the ice cream maker. Please make sure to have the ice cream maker ready to go – with the paddle inserted correctly. We often pour our cold ice cream mixture into the running ice cream maker. After trial and error we have discovered that we have larger servings more to share with others this way.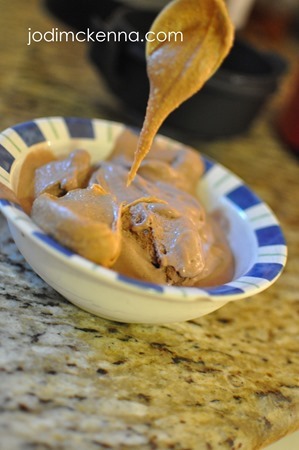 When the ice cream has reached the desired consistency, I then add the peppermint or the peanut butter. I often take out my portion of ice cream and hand mix the peanut butter in. I will then drop 2-3 drops of peppermint into the ice cream maker for the Engineer (who isn't supposed to consume peanuts on his restricted diet.) and blend.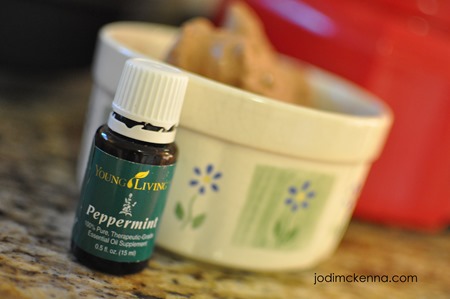 Ice Cream Resources
Other Vitamix recipes can be found on my Vitamix Resource Page.
And if you want to try out some other dairy free ice cream recipes, you might like Kelly Brozyna's recently released Dairy-Free Ice Cream book. I have it in my Amazon cart right now!
Do you make ice cream at home a lot?