Date Night Pasta
Nov 30, 2014
This post may contain affiliate links. Additionally, remember that I am not a doctor and any health statements must be verified by your doctor. Read my full disclosure policy
here
.
The title of this flavorful dish is deceiving.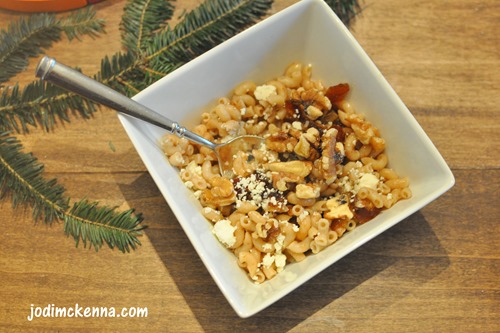 It's called Date Night Pasta because . . . it has dates in it. NOT (unfortunately) because the Engineer and I had a romantic stay at home evening.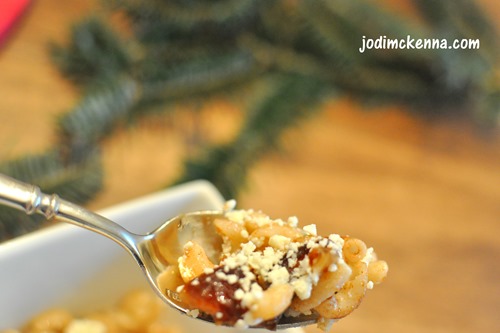 But the beauty of this dish is that it would be a classic date night dish with the hubby. It's dessert that's dinner.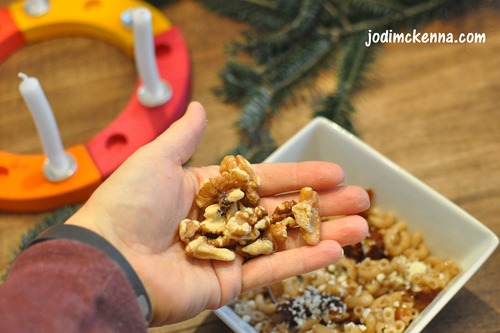 The meal was inspired by a lack of wanting to prepare any sustenance, beyond dessert. I didn't want to chop one more vegetable.
Ingredients
Olive Oil
This pasta (that I get on Amazon Prime Subscribe and Save) that is gluten free
walnuts
approximately 10 dates (pitted and diced)
feta
cinnamon from here}
Preparation
Prepare pasta according to directions on the box. Drain. Immediately drizzle with olive oil. Add 1 tsp of cinnamon and stir. Add dates, feta to taste, and a handful of walnuts.
Serve warm.