Desperate Book Club: Ideals and Going Under
Jan 28, 2013
This post may contain affiliate links. Additionally, remember that I am not a doctor and any health statements must be verified by your doctor. Read my full disclosure policy
here
.
We weren't supposed to have children, so when we were blessed I subsequently found myself dealing with a surprising case of postpartum depression.  I heaped full shovels of guilt upon my head.  Why couldn't I just be thankful?  Happy?  Grateful for the gifts I had begged for?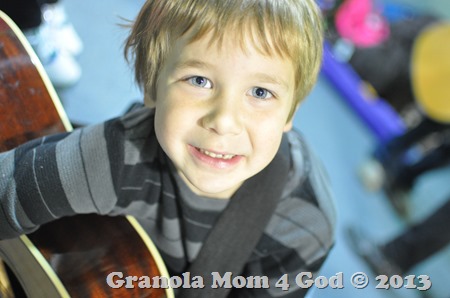 An Impossible Standard
I will cut myself some slack.  With my firstborn, a certain set of stitches became infected — whose location shall remain mysterious.  I battled multiple rounds of thrush and mastitis due to a massive dose of antibiotic prior to delivery (and my failure to properly do my research).  I felt like a raving lunatic.
Motherhood was supposed to make me happy.  This glorious life experience was to launch me officially into adulthood and bring profound maturity and wisdom  upon birth.
I thought I would joyfully sit at home while things magically stayed clean, the sun always shined, and the baby was happy babbling on a blanket.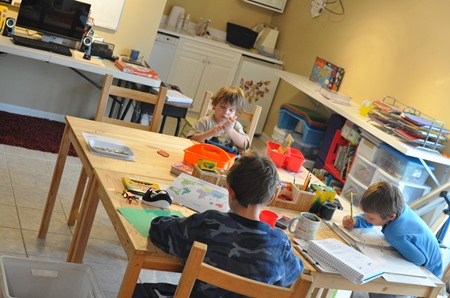 I had set an "impossible standard," as Sally Mae coins in in Chapter 1 of her book, Desperate.
I am a complex being who has a sin problem.  And so do my babes.
I had painted a picture of my life using Normal Rockwell's paintbrush, NOT God's – the one that has my name written on it.
Mothering With God
Much has happened over the past eight years since entering the field of mothering.  Some things I am not proud of.  But I've also had some successes.  The biggest one was realizing that the children in my home . . . why they aren't really mine.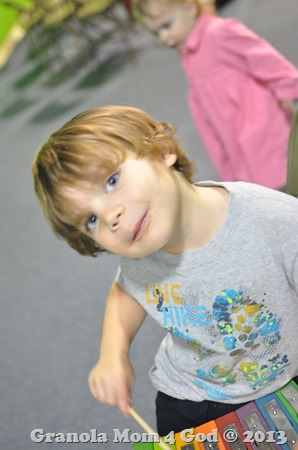 They are the Lord's children – to do with as HE wishes.
A story stands out in my mind told to me by my old high school friend, Beth.  She spoke of an event where her mom stood outside on their porch (at least this is how I envisioned it) and literally gave her children back to the Lord – I am assuming lifting them up into the air and saying, "Here you go Lord.  These girls are yours.  Not mine.  I am only the steward of these precious gifts."  Kind of like a Lion King moment.
That image of her mom before the Lord has forever been seared into my memory.  I see to this day the effects of Beth's mom's decision.  Beth's life is evident of her heritage.  And I now watch her parent her daughters in much of the same way.  (Yup – we are still friends after ALLLLLLLLL these years.  Hi Beth!)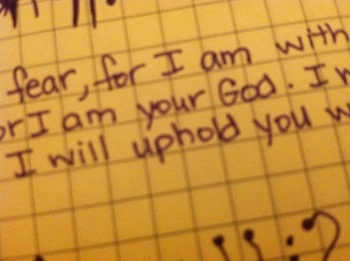 God's Children
Our children, whether you like it or not, are God's children.  And we can't know how to take care of them – no matter how many great parenting books we read.  We need the Lord's help.  Sally Clarkson shares a sweet prayer she offered up to the Lord that we can model,
Lord, teach me how to be a mother.  I feel so inadequate.  I don't know what to do.  But you are Sarah's heavenly Father and you love her even more than I do, so please show me your way and help me to know how to do the right things.
God gave you – not me – you your child.  So . . .
He must have known what He was doing.  You are the best parent for your child, despite what you are thinking right now.
But the catch?  To do your mothering job well, you have to ask the Father DAILY to give you wisdom in your role.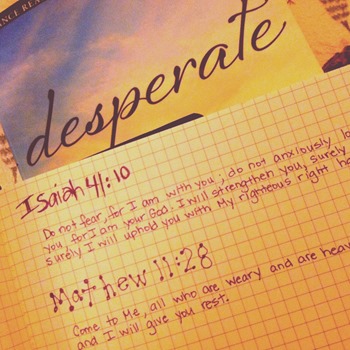 Things to Ponder
Remember to read Isaiah 41:10 and Matthew 11:28.  What causes you fear and anxiety – even weariness?
Me?
Will my children grow up to truly be friends?

Is one of them going to get hurt when they play?

Will they really love Jesus – with a love that isn't out of duty or obedience, but a deep and life-changing love?
These intimate thoughts . . . take them to the Lord (you can use this free journal, if you like).
For further discussion regarding Chapter 1 of Desperate, please join Amanda and I on the Desperate Book Club Facebook Page.
And if you have a blog — why we would love to hear your thoughts regarding Chapter 1 of Desperate! Link up!