Encouraging Birds to Bathe
Apr 2, 2012
This post may contain affiliate links. Additionally, remember that I am not a doctor and any health statements must be verified by your doctor. Read my full disclosure policy
here
.
Around here, we like our birds to be clean.  You know, take a bath.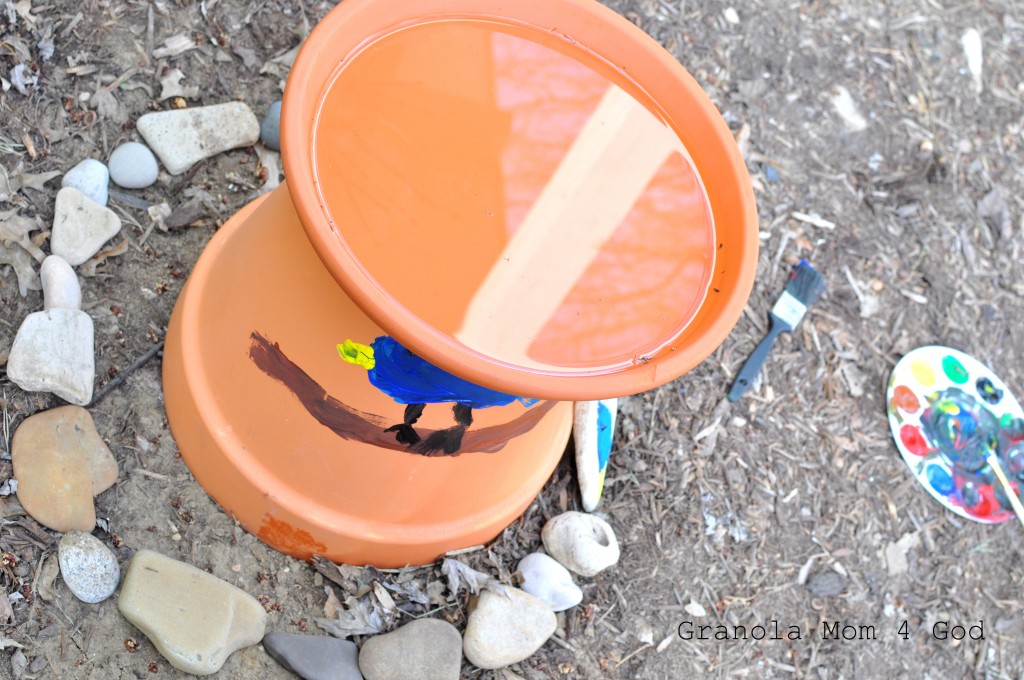 With encouragement from our Apologia textbook, Flying Creatures of the 5th Day, we have been trying to create a haven or sanctuary for any native (and non-native) flying creature.  Initially, we sought to purchase a bird bath.  That notion was quickly squelched when we discovered that bird baths run from $40-$80 and the hardware store.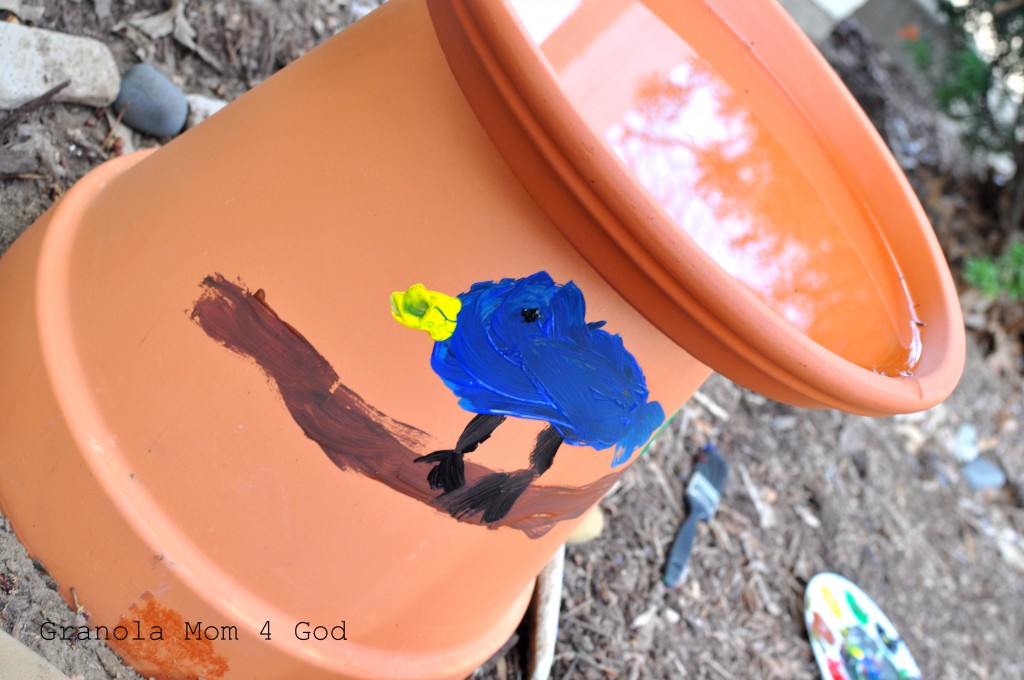 After the initial shock wore off, we decided to be creative and invested a little under $10 for the pictured birdbath.  We knew that to encourage birds to take a bath in our yard, the bath needed to be elevated.  Birds feel safer when bathing like Bathsheba.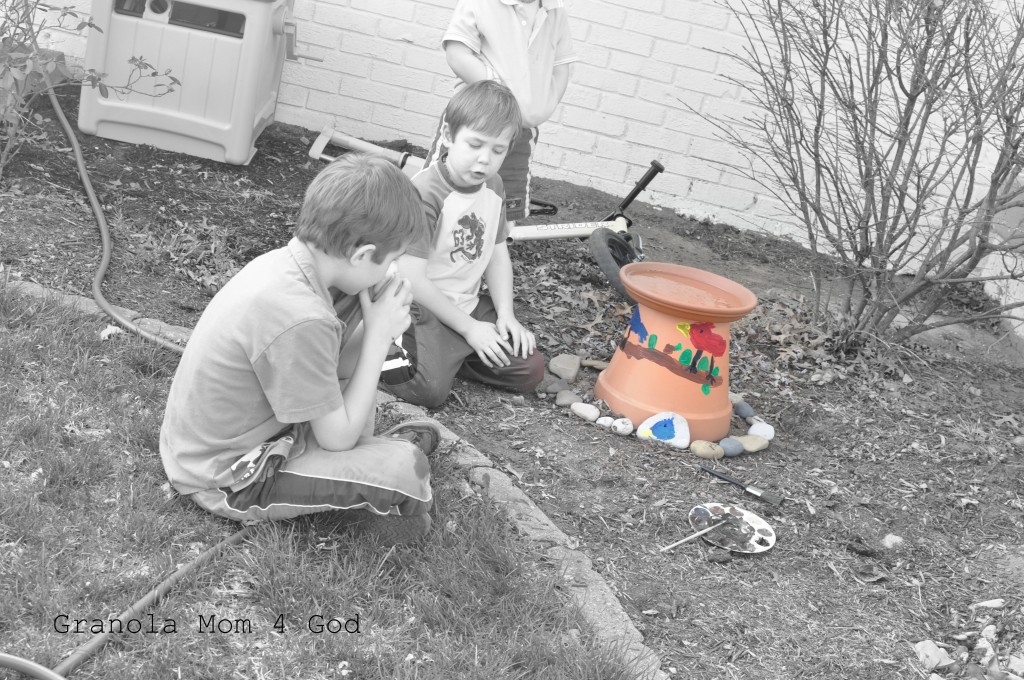 Taking a rather large clay pot, we inverted the base and placed the drip saucer on top.  Asher decided to decorate our birds' shower.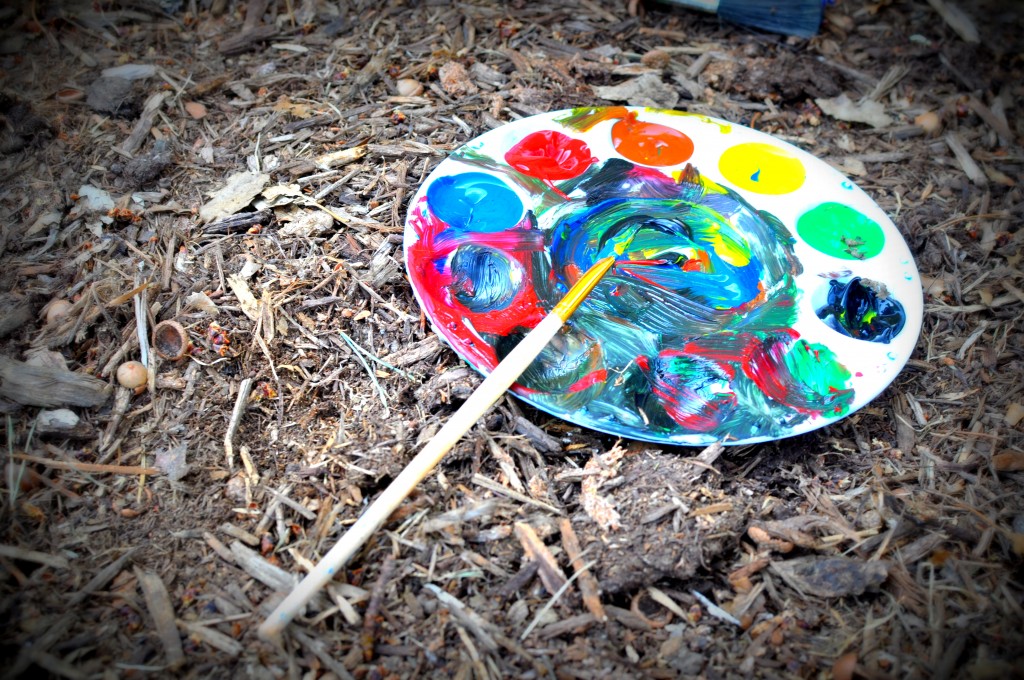 He also created a rock garden surrounding the bath house, with some leftover vacation rocks from Michigan.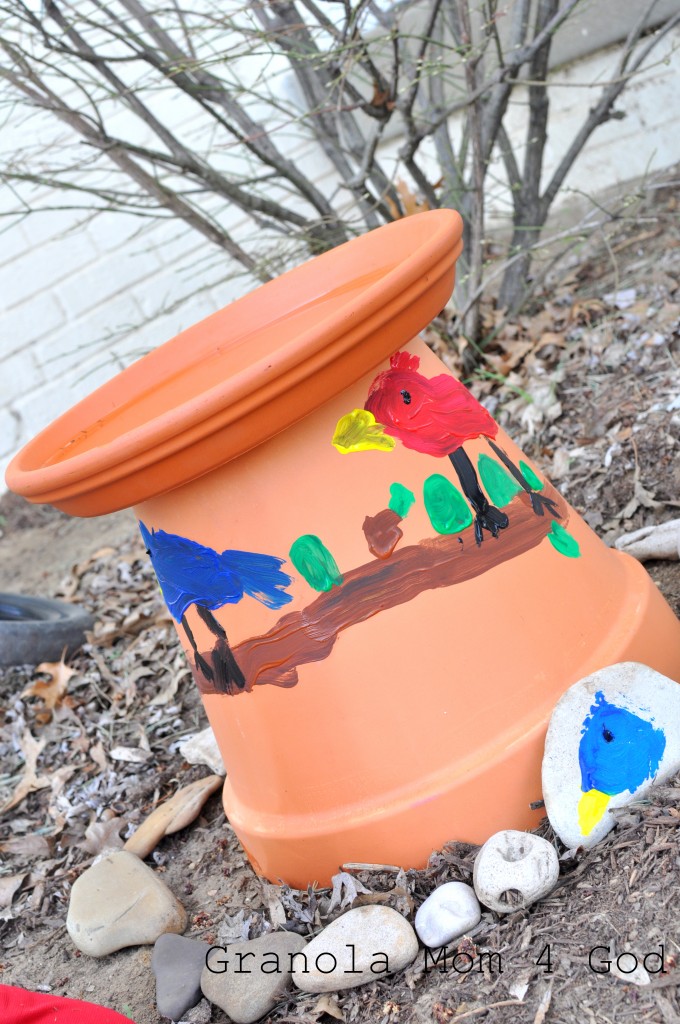 There is one problem.
No birds.
However, in writing this post, it prompted me to reread the section that initiated our whole adventure into bird bathing, and I realzied that we had placed our bird bath near a bush (too easy for cats to lurk behind) and sans tree to dry and preen.
Needless to say, we will be moving our birdbath today.  The new location will be under our birdhouse, as birds tend to gather on this tree.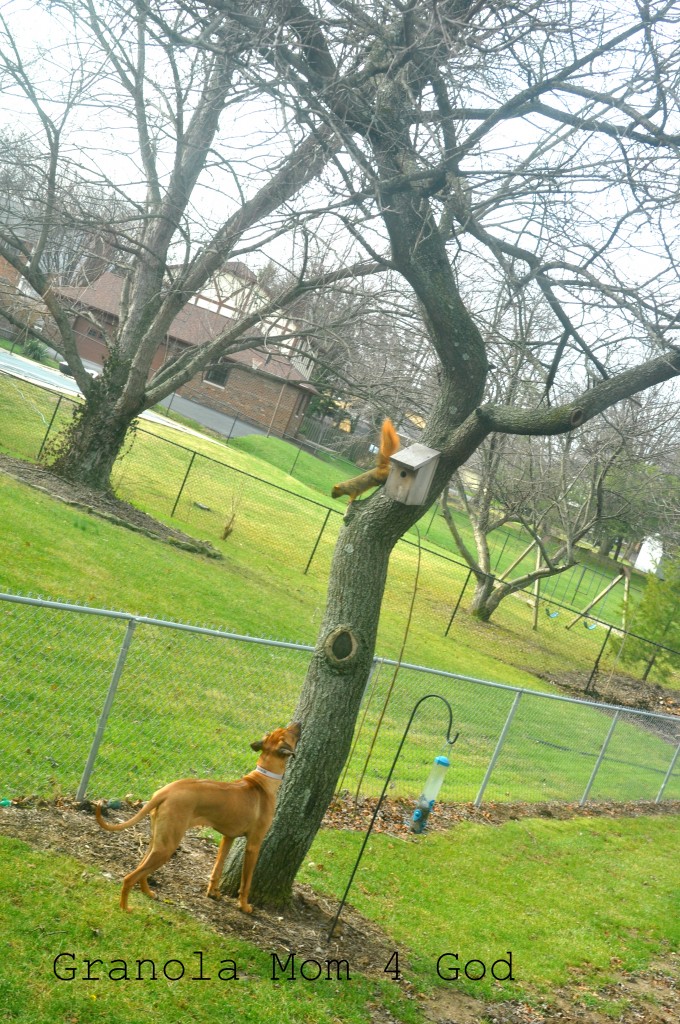 What bird attractions do you have in your yard?  (If you want some tips on how to draw birds to your lot, I highly recommend Apologia's Flying Creatures of the 5th Day!)