Games for the Kindle
Jul 20, 2012
This post may contain affiliate links. Additionally, remember that I am not a doctor and any health statements must be verified by your doctor. Read my full disclosure policy
here
.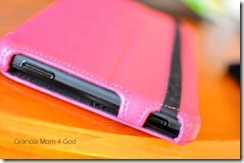 OK, ok, ok.  I have made it sound like we use our Kindle so seriously.  June sees her fair share of fun in our household.  Having a pink outfit – it would be impossible for her to remain contained in her actions.
A Warning About Free Apps for  your Kindle
I want to state that just because an app is fun does not mean it is safe.  Just because an app is free does not mean it is risk-free.
Free apps often have ads.  Those ads are not always so stellar or reputable.  Little finger can become easily frustrated with the square ad blocking their play and stab them dully to open and unleash an image you have sheltered your child from.
Free is not always free.
Fun Apps for your Kindle
Angry Birds . . . these crazy birds have invaded our space literally in real life.  I would recommend you use the $0.99 app, but that is just me.
If you don't have a Kindle or a Smartphone or an iPad . . . here is something you can play IRL.  We do and it's fun.
Lame Castle . . . no redeeming value.  You help a little knight zoom through the countryside earning points for prized objects.  It is mind-numbing but the kids like it.
Uno (Free) . . . however, I have the paid version.
Alphabet Car ($1.99) . . .
This is fun (and educational . . . sorry I snuck some learning in!)  You drive to the letters.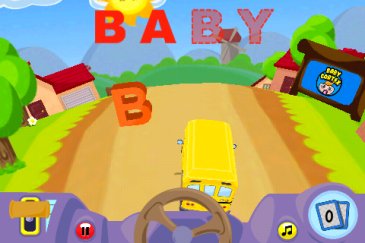 Fruit Sorter – become more proficient than a bagger at the grocery store.
Tank Hero – For the record, I did not download this app . . . the Engineer did.
There are a few more games on our Kindle . . . but I need to make breakfast!
And so concludes 5 Days of Kindle in the Classroom (and your home)
Don't forget to check out all of the other amazing 5 Days . . . brought to you by iHomeschool Network!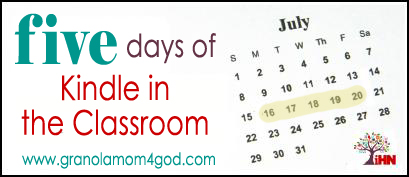 Special thanks to the Beach Retreat, whose goal is to encourage and equip Christian Homeschoolers.