Giving Away the Gospel (Really this is a Gospel #giveaway)
Dec 10, 2013
This post may contain affiliate links. Additionally, remember that I am not a doctor and any health statements must be verified by your doctor. Read my full disclosure policy
here
.
I suppose when you look at this book, the size of it might cause you to believe it is not really a book, but is to be used for weightlifting or to support a house.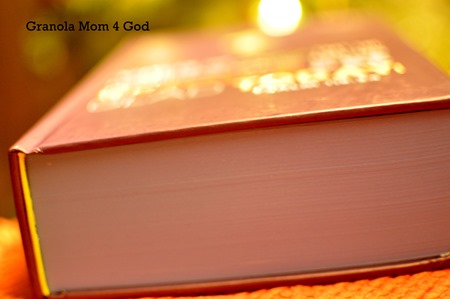 One of these statements is true.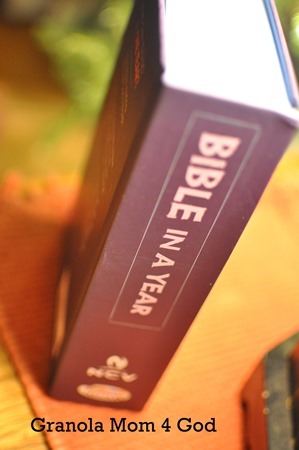 The size of this book reflects how important of a job it has this year to support God's house or actually transform His dwelling – the one His Holy Spirit lives inside – that place  (or temple) inside any person who believes Jesus Christ is their Lord and Savior.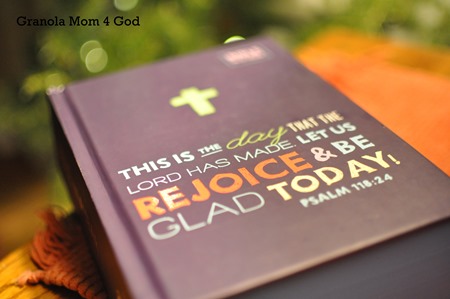 And if you want to introduce your child to Him, pair the NCV Bible in a Year for Kids with My Friend Jesus: The Gospel for Kids, both published by Thomas Nelson.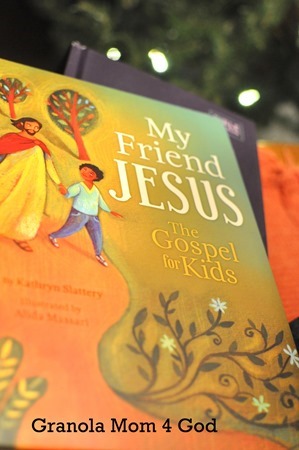 New Year Resolutions
I suppose New Year's Resolutions are around the corner.  There have been many years where I resolved to read through the Bible in a year and . . . became sidetracked.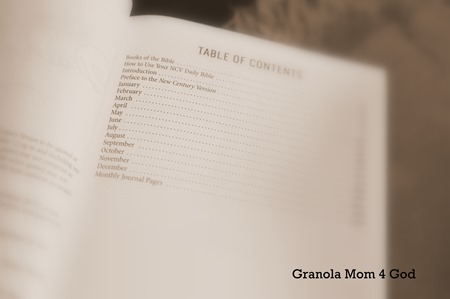 But what if you decided to ask your best alarm clock or sticky note (meaning your child) to read through the Bible with you.  I have discovered if it means staying up late each night, kids will almost ALWAYS remember to do something.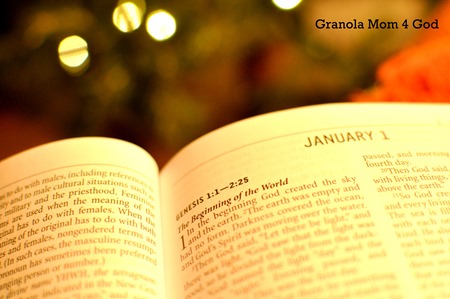 God's Word does say it will NEVER return void.
So that must mean that if you stay up late reading each night, they won't be grouchy in the morning, right?
And if they are – well there is a section on how to forgive.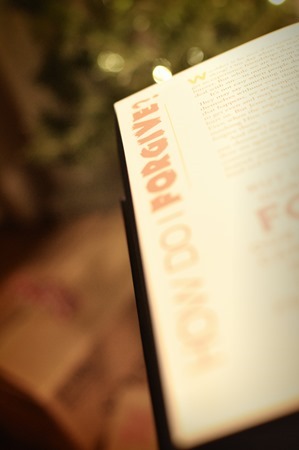 It might help if you knew how to pray though, right?
Good Tools to Disciple Your Child in the New Year
I guess you could say that My Friend Jesus and the Bible in a Year for Kids would be excellent tools to disciple your children – you know, train them up in the way they should go.
You could even record this process – discussions, questions, observations, favorite passages in the back of the Bible.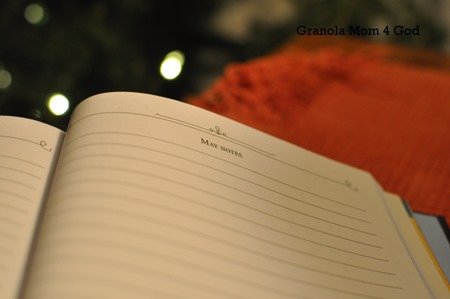 My IRL Suggestion
Read through My Friend Jesus.  It does an excellent job of really explaining the Christ story.  How to know Him – how to talk with Him and WHY we need this man, Jesus.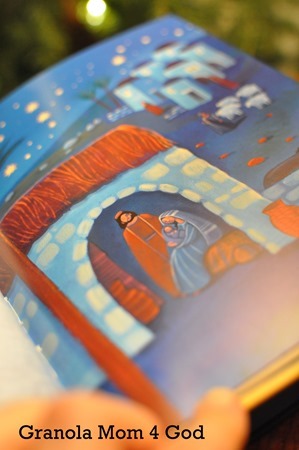 That's what we did, at least.  It opened up sweet dialogue.  And really paved the way of discussing the goal of reading through the Bible in a year.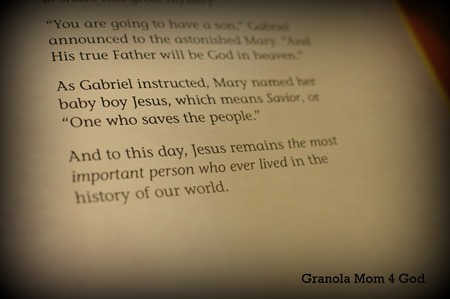 And then start reading through the Bible in a Year to REALLY get to know Him and His story.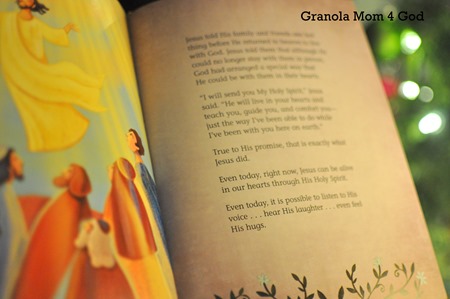 I really enjoy giving away the Gospel.
Quite literally I am.
Purchase your copies of these books on Amazon or a local bookstore:
(The above are affiliate links.  Do you know why I use them?  At no cost to you, when you use them, I earn a commission.  That commission allows me to support missionaries!)
Enter to Win
Enter to win both the NCV Bible in a Year and My Friend Jesus (because I think they compliment each other quite well.)  Giveaway ends 12/19/2013.
Mandatory
Leave a comment if you have ever read through the Bible in a year as a family.  Share what worked well for you.  If you failed, what do you think stopped your family from reaching  your goals?
If you cannot see the Rafflecopter entry form, please click on the title of the blog post and you will be taken to the giveaway.  Thanks!