Gluten Free Chocolate Cake for Breakfast
Aug 11, 2016
This post may contain affiliate links. Additionally, remember that I am not a doctor and any health statements must be verified by your doctor. Read my full disclosure policy
here
.
At our house, I am the self-appointed Vice President of Fun.  So one way this translates is that we have gluten free chocolate cake for breakfast.  Now before you think I have lost my marbles, I have to warn you — it only has the appearance of cake.
And you can use your VitaMix to boot!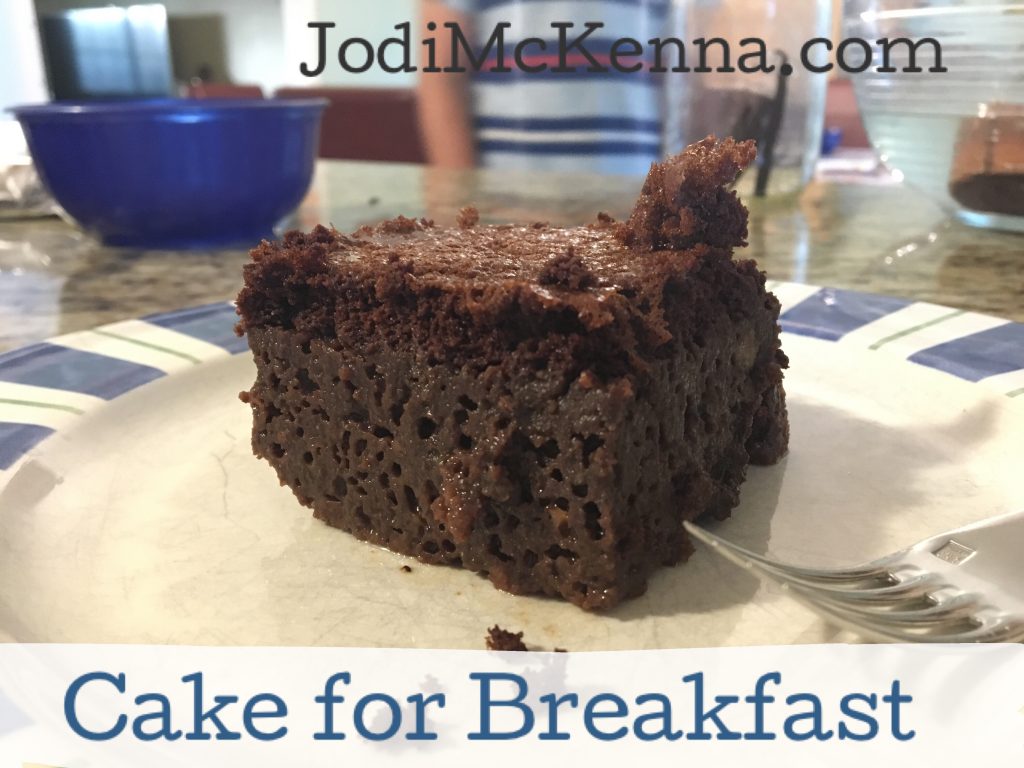 The reality is that it is a nutrient dense, high protein breakfast that "appears" fun — or novel — or slightly wrong to have for that first meal of the day.
It is full of eggs and beans.
Cake for breakfast is really a gluten free, cocoa, baked item.  We have used it for birthday's, Classical Conversations mornings that require an easy breakfast, and as a snack.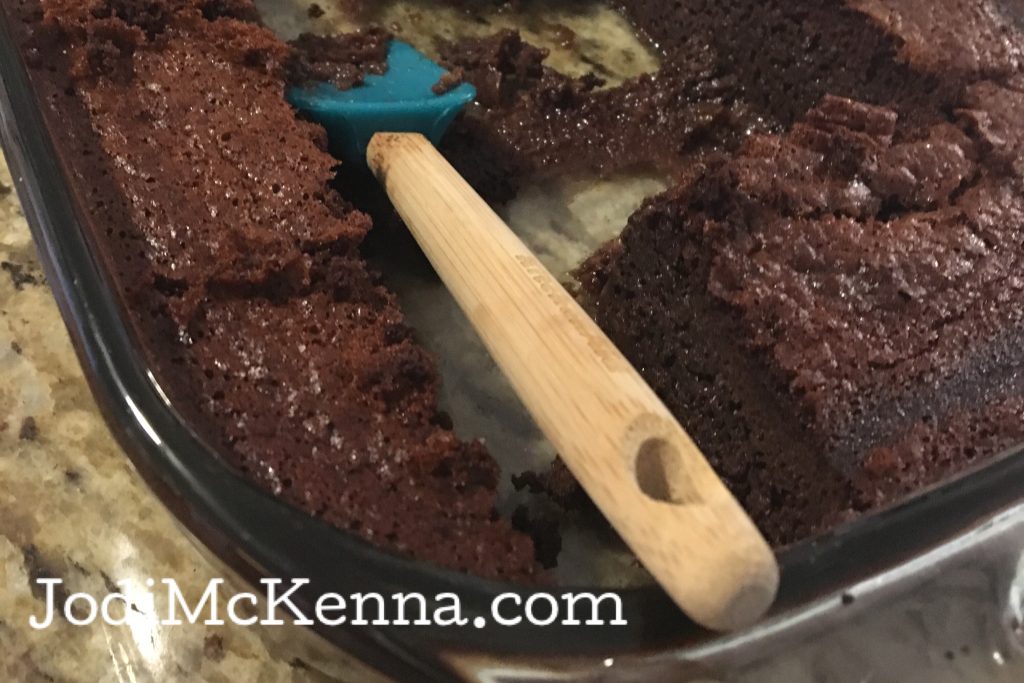 Gluten Free Chocolate Cake Ingredients
30 ounces of canned or home-cooked black beans (don't season them!)
10 eggs
2 tablespoons Vanilla (see recipe)
3/4 cup  of melted butter or coconut oil (my favorite oil to make it dairy free)
1 tsp sea salt
1 cup of raw honey
3/4 cup unsweetened cocoa powder (I order this through Amazon Subscribe and Save)
2 tsp baking powder
1 tsp baking soda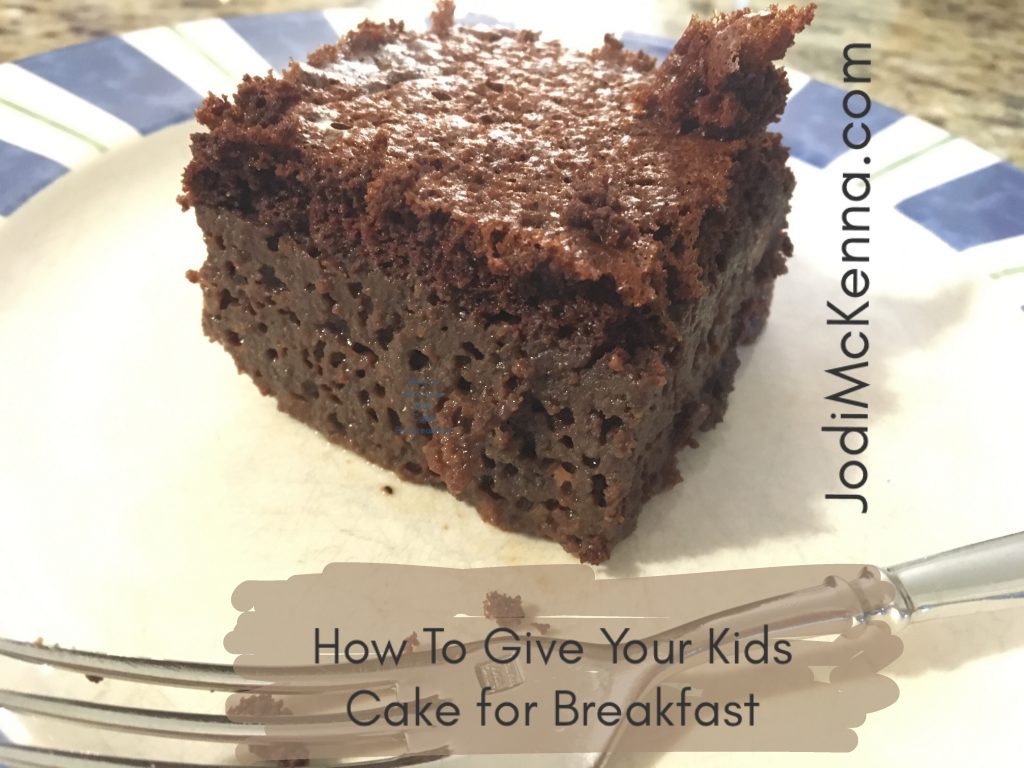 Directions
Preheat oven to 325 degrees.
Drain and rinse beans in a strainer.
Place all ingredients in a large VitaMix container.  I typically put the wet ingredients in first!
Blend until smooth.
Pour into a 9 x 13 glass pan.
Bake for 40-45 minutes or until done.
Let sit overnight for the BEST flavor!!  But immediately works too — especially if you are hungry.  The cake can be iced or served with milk!!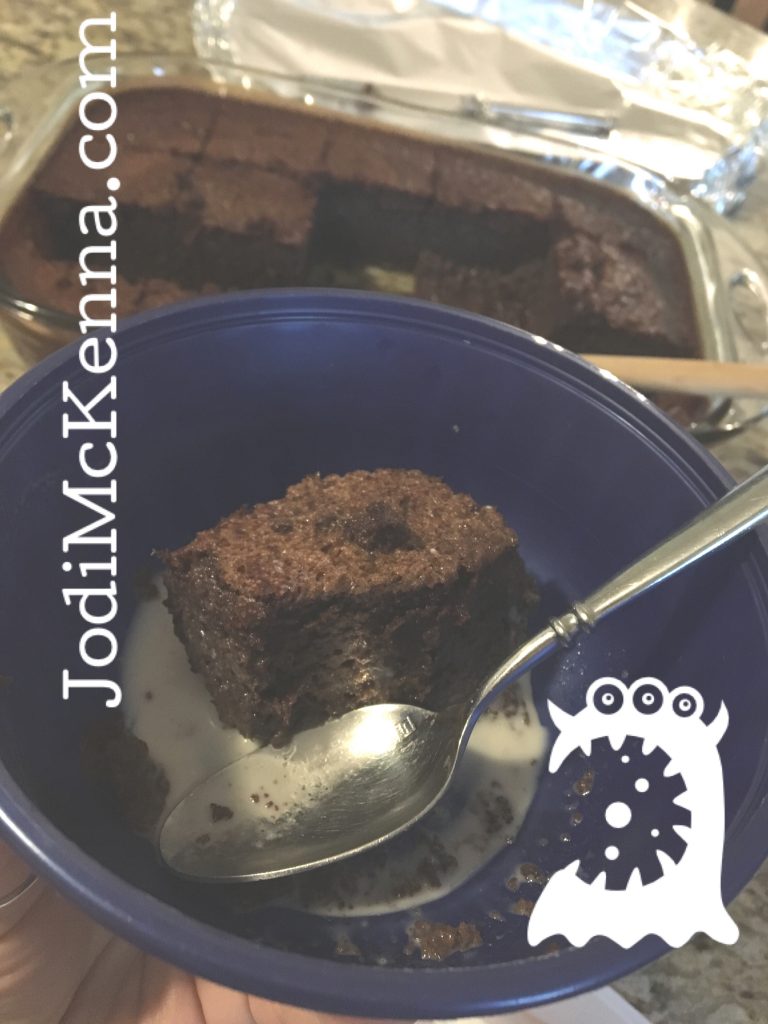 BTW — I'm super excited.  My VitaMix series was recently featured over at Life Is NoYolk!  Please go check out Lenny's blog!  Great VitaMix recipes!