How to Grow a Kombucha SCOBY
Feb 20, 2018
This post may contain affiliate links. Additionally, remember that I am not a doctor and any health statements must be verified by your doctor. Read my full disclosure policy
here
.
My personality type (INFP-T) lends me to attempting things that are novel — like growing a Kombucha SCOBY. Or owning a button maker.
Why purchase a kombucha SCOBY when you can grow your own.  Right?
However, if you would rather purchase a SCOBY, my favorite kit is from Kombucha Kamp that you can snag here (for those of you reading in an email, go directly to my blog for the link).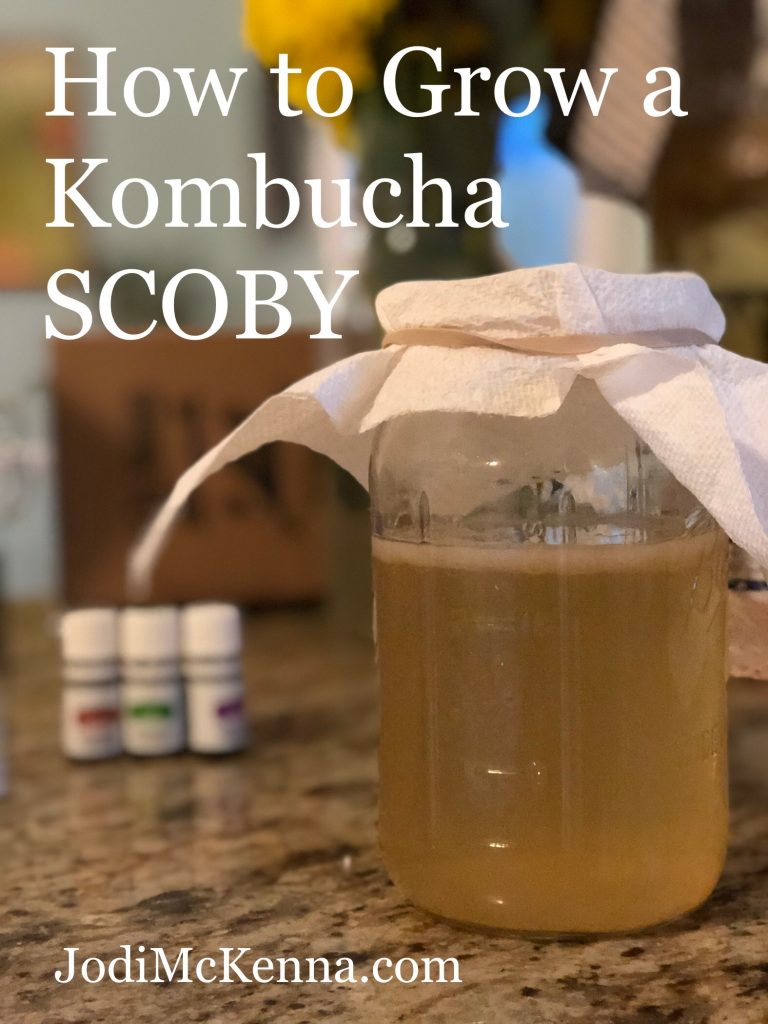 The most important ingredient that you need is patience.  Growing your own SCOBY will take a few weeks.
(NOTE:  the pictures were originally featured in my InstaStory.  The purpose of this article is NOT to tell you why you should drink kombucha, but instead to show you how to grow a SCOBY.)
Ingredients to Grow a SCOBY
a pot to boil water
filtered water
1 tsp of organic cane sugar
1 tsp of organic Jasmine tea
raw store bought kombucha (my favorite is Presto)
1 quart Mason jar
paper towel
a teaspoon
rubber-band
How to Make SCOBY Food
Measure out 1 cup of filtered water and pour into a pot to heat on the stove.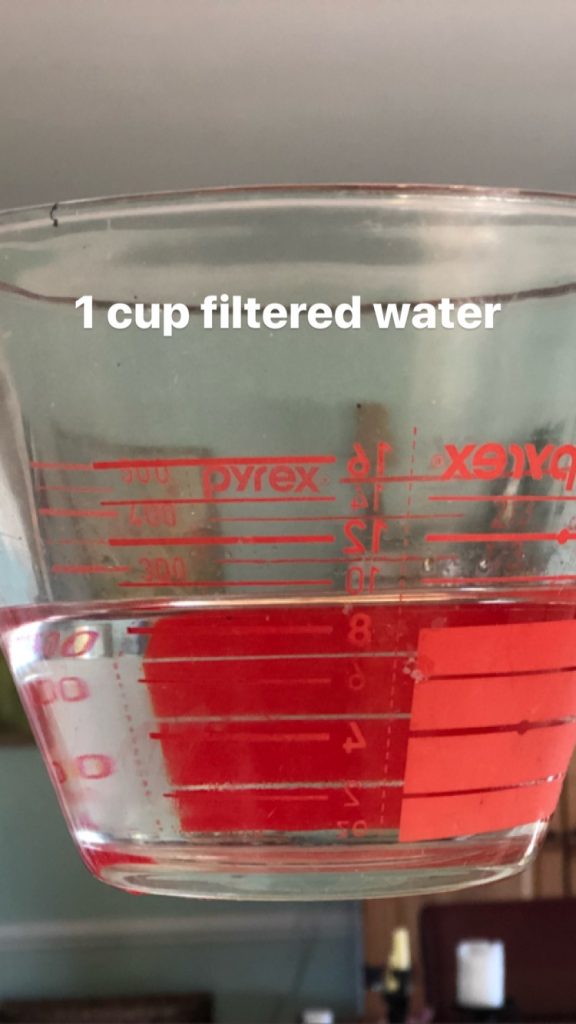 Bring water to a boil and add 1 tsp of Jasmine tea.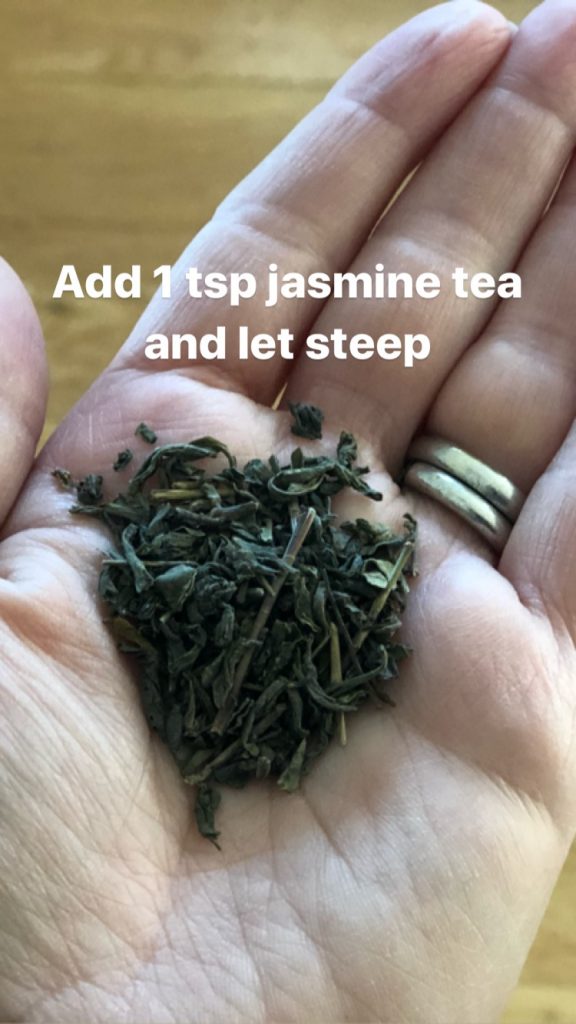 Then add 2 tsp of organic cane sugar (I typically purchase mine from Green Bean or Costco).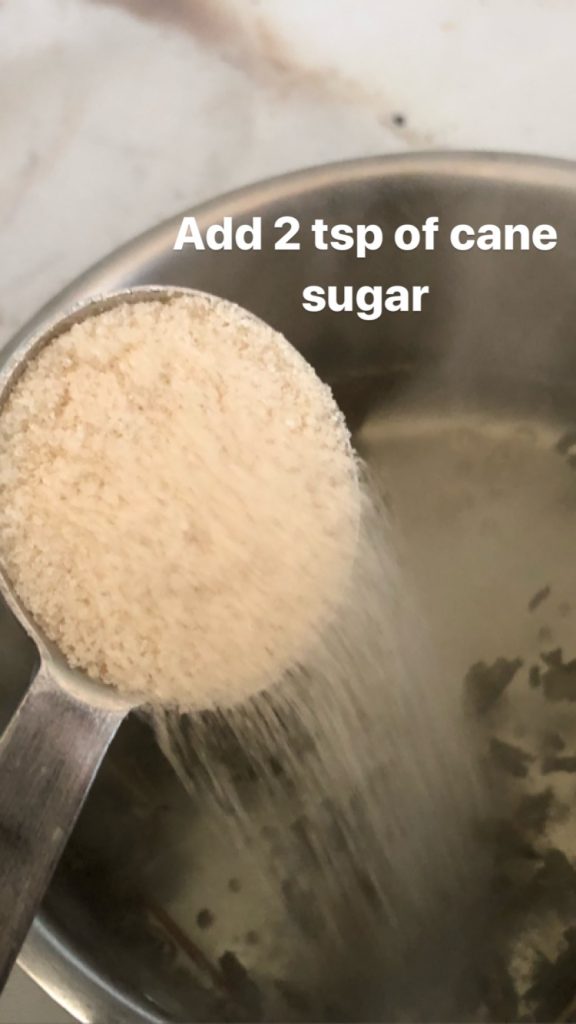 Allow tea mixture to cool.
Meanwhile, pour bottle of raw (unflavored) kombucha into your Mason jar.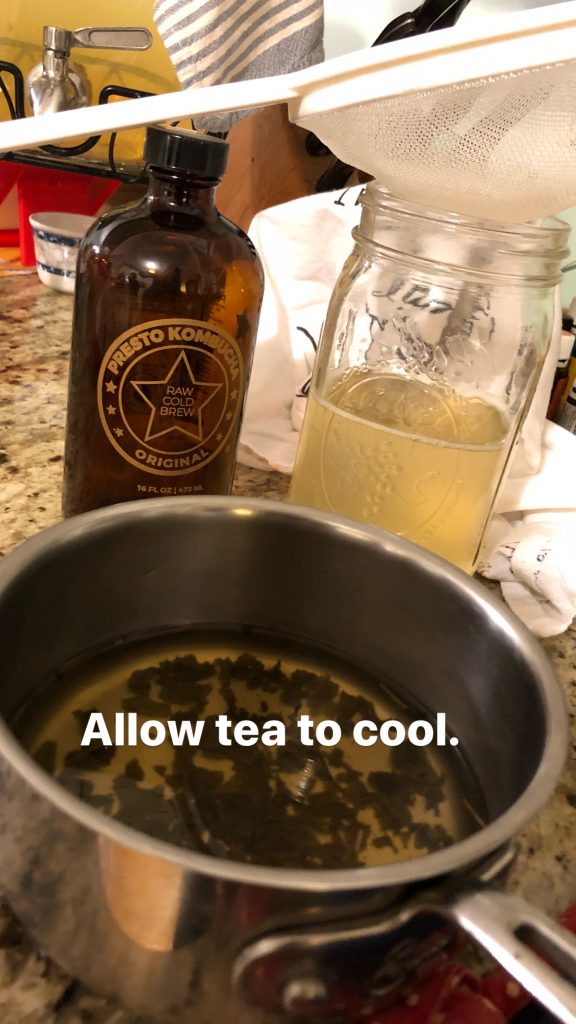 Strain cooled sweet tea into Mason jar.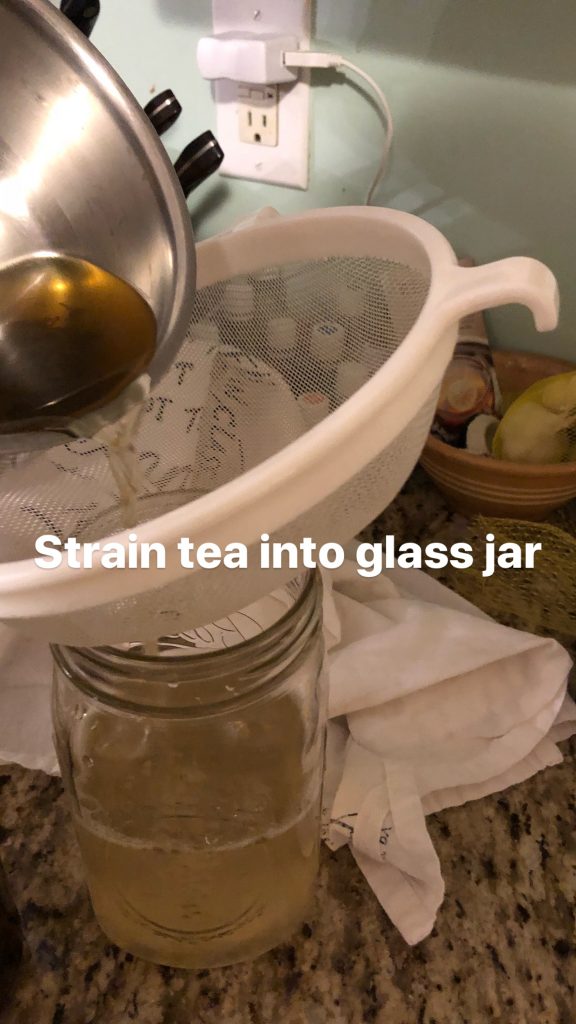 Cover and store in a safe location where the unborn baby SCOBY can grow into adulthood.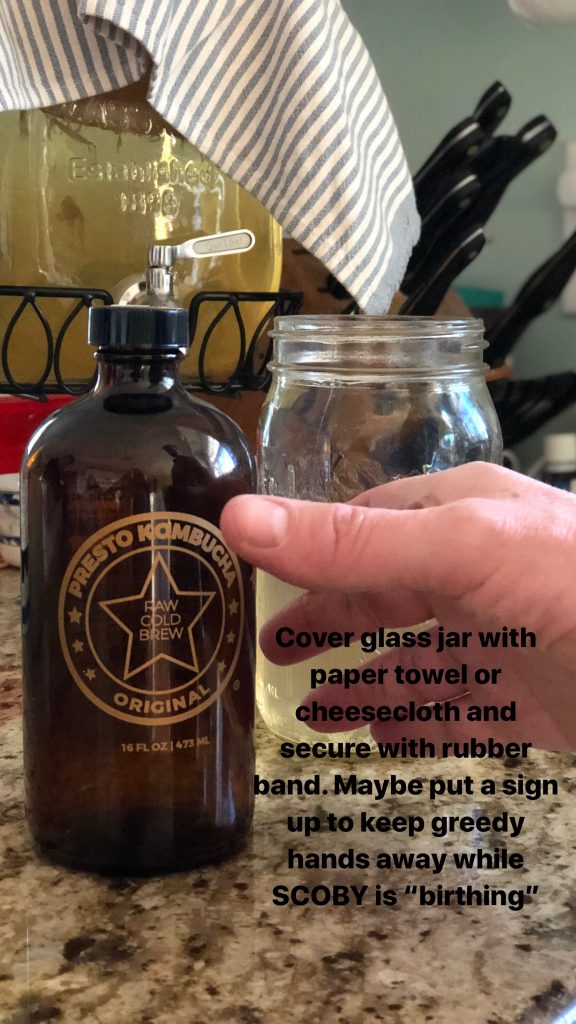 I simply use a paper towel with a rubber band over the birthing baby.  She usually sits beside my continuous brew.
Actually, what am I smoking?
I grew this SCOBY from scratch just for this blog post.  You see, my continuous brew method came from birthing my own SCOBY with Presto Kombucha.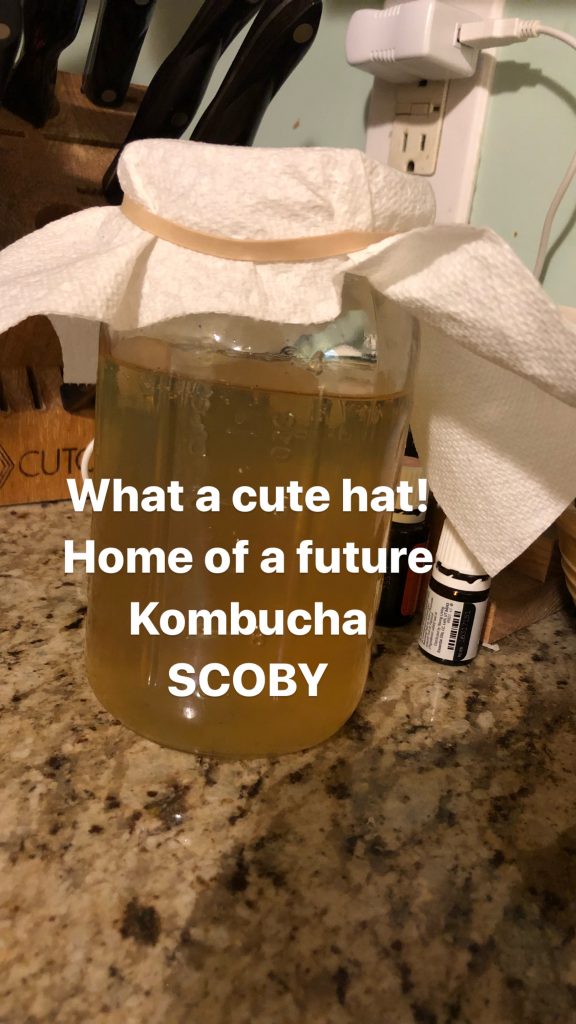 Allow the Mason jar to sit for possibly up to 2 weeks before actually starting to brew Kombucha for drinking.  After the SCOBY has become 1/4 inch thick you can begin to ferment kombucha using the continuous brew method or in a bowl (lacking a spout and requiring you to clean . . . every . . . . single . . .  time.)  But maybe you like extra work?
Did You Know I Have A Special Gift for Kombucha Growers?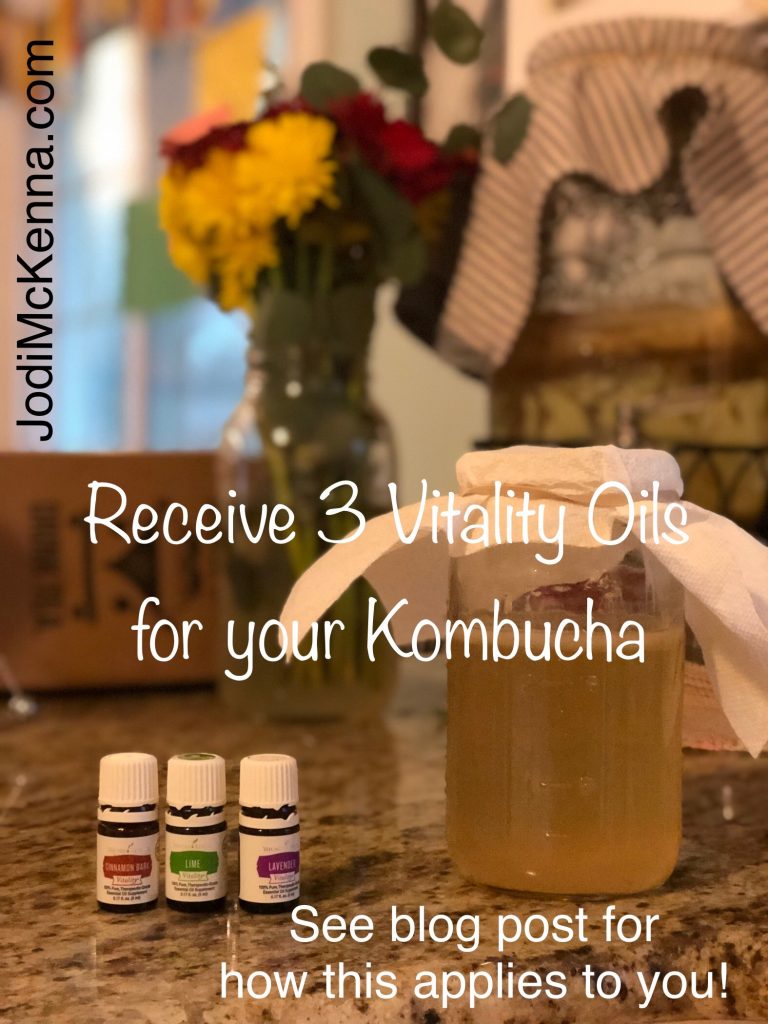 Set up a Young Living wholesale membership with the purchase of a Premium Starter Kit.  Use my referral number 970238 as the sponsor and enroller.
Or use this link but make sure you see that number 970238!!
Send me an email that you joined Young Living with my number at thegranolamom4god@gmail.com (or leave a comment below) and as a thank you, I will send you 3  Vitality oils to flavor your kombucha with (they may be different than the ones you see above).
I will also connect you with some great resources and a care package!!!
Happy Birthing!!