Happy Birthday
Jul 4, 2012
This post may contain affiliate links. Additionally, remember that I am not a doctor and any health statements must be verified by your doctor. Read my full disclosure policy
here
.
Today is a special day, not only for my country but as a mother.
My boy is 6 today.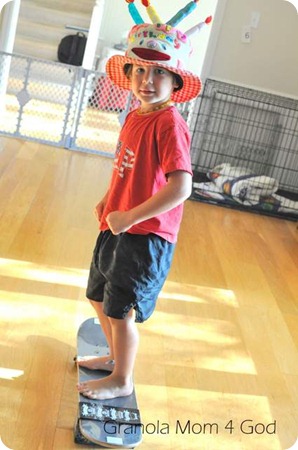 And we have some playing to do.
Because I chose to play today, I cleaned the rest of the week (thanks Nicole).  In fact, my old college roomie came over and scoured my house so that I could spend time with Ezra today.  It was a glorious belated birthday gift. 
I could show you a spotless bathroom . . . minus the toilet.  And you all know about the #ineedanewtoilet campaign if you follow me on Twitter.  A freshly swept and organized basement.  A revitalized and de-cluttered school room. 
However, I don't have time.
Ezra is  only 6 once. I'm gonna play.
So, The Core book club has been postponed.  I'll have two chapters ready for you next week (chapters 4 and 5).  Check out my new Classical Education landing page and catch up on previous Core discussions. 
Happy 4th of July to you!