Homeschool Mother's Journal
Apr 12, 2013
This post may contain affiliate links. Additionally, remember that I am not a doctor and any health statements must be verified by your doctor. Read my full disclosure policy
here
.
In my life this week…
I have begun to develop an extreme loathing for Rotavirus. It hit before I left for the Great Midwest Homeschooling Conference. I left a willing Engineer with one sick kid and a soon to be even sicker daughter. Sigh.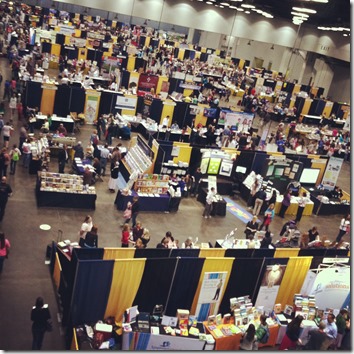 In our homeschool this week…
We mostly did school from the couch. And it was OK. Actually . . . good – and relaxing.
Helpful homeschooling tips or advice to share…
Sickness can be a blessing in disguise if it causes you to snuggle more with your children and slow down. Learning can be just sitting and reading lots of books and stories.
Places we're going and people we're seeing…
Hah!!! We didn't go anywhere. It was glorious.
My favorite thing this week was…
Last night culminated in the fruition of several week so hard work. My boys got their yellow belts in Taekwondo.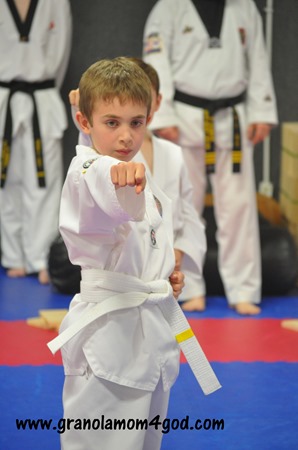 My kiddos favorite thing this week was…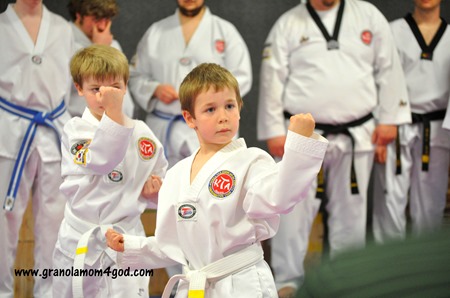 Things I'm working on…
Seedlings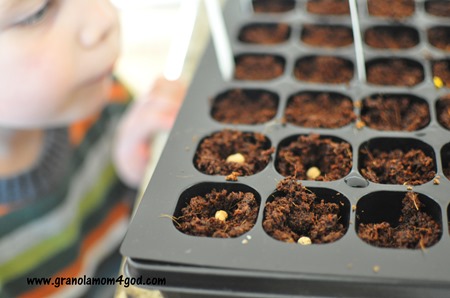 Guitar Strings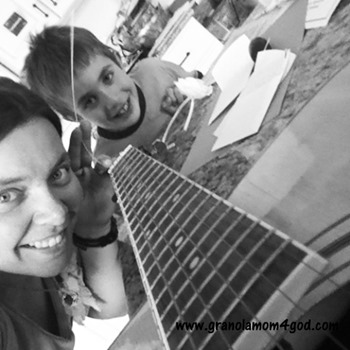 I'm cooking…
I'm cooking lots of vegetables. I've finally enlisted the help of a dietician to figure out why losing weight is so laborious to me and why I am so crazy addicted and fixated on milk. While a blog post in and of itself, I think I have an intolerance to milk. Even raw milk. (GASP!)
To figure this all out, I am currently doing something that you might call the Candida Diet. I'm eating lots of vegetables and using protein as a condiment.
No dairy. No grain. And minimal fruit.
I feel great.
And I have lost 4 pounds in 4 days.
I'm grateful for…
God is always so sweet. And He blessed me with a weekend away filled with silly times and creative mistakes with my old college roommate, Nickle (not her real name).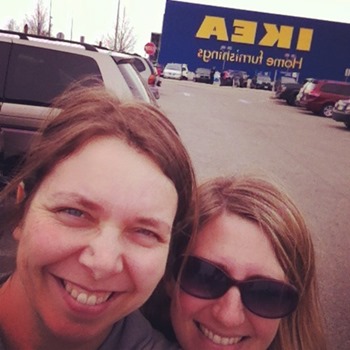 I'm praying for…
Me. That I would have soft words. Kind hands. Encouraging dialogue. That I might radically affect the mood of my house.
I rewarded my kids this week by…
Umm . . . taking them to Trader Joes today.
Something I am ogling or have my eye on…
two new toilets
curtains for the front door
Sanita shoes – because word on the street is that these have a wider toe-box than Dansko's.
And I am still intrigued by UltraSlide . . . aren't you? I see great potential for this in the schoolroom!
compost, vermiculite, and peat moss . . . it is that time of year you know.
A photo to Share . . .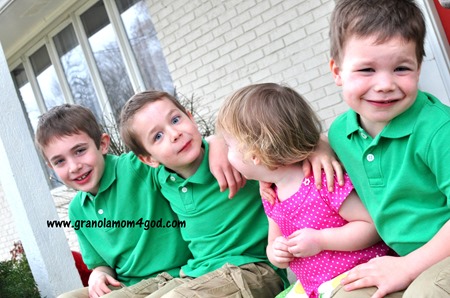 And at this point . . . I'm going to grovel. Leave me a comment. Even if to just say, "Hi." If you are especially feeling . . . open and honest . . . tell me how I can pray for you.
Linking up with the Homeschool Mother's Journal from iHomeschoolNetwork.