Homeschool Update: Hooked-On Phonics
Jan 18, 2013
This post may contain affiliate links. Additionally, remember that I am not a doctor and any health statements must be verified by your doctor. Read my full disclosure policy
here
.
I shyly tell you this.
Perhaps it's the stigma I have always associated with Hooked-On Phonics. It's so commercial? Colorful? Gimmicky? Mainstream?
It's no secret how I purposefully try and bend the social norm a bit. (I was recently reminded of this when I surprised a few people with my pet worms . . . that live in the kitchen.)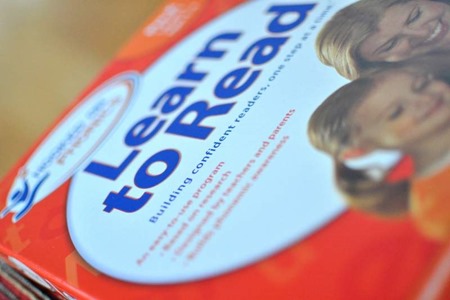 But here we are using Hooked on Phonics Learn to Read Kindergarten Complete!
A mom has to do what a mom has to do.
Math has been smooth sailing.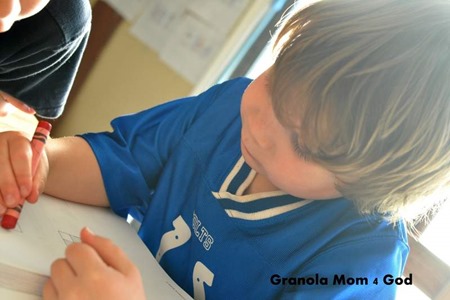 Letters? Phonics? I was hosed. Gabe instantly became lethargic. His eyelids became weary. His voice rose to an aged wine.
I only like very sweet wine in incredibly small doses.
He Didn't Want to Do School
While I don't think my job is to always make school fun or to entertain my children, I do want to have learning success. I don't want them to associate learning (especially reading) with a grouchy mom. A painful experience.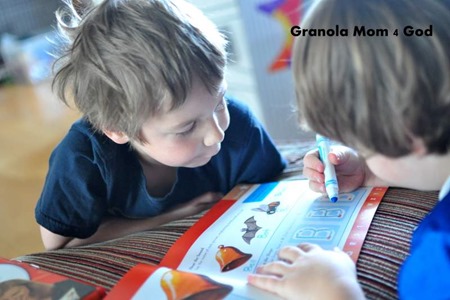 I began researching. Scouring phonics based curriculums at the turn of the new year upon our return from vacation.
Our Current Game Reading Plan
Until Gabe is developmentally ready for All About Reading Level 1, he will be enrolled in Hooked on Phonics.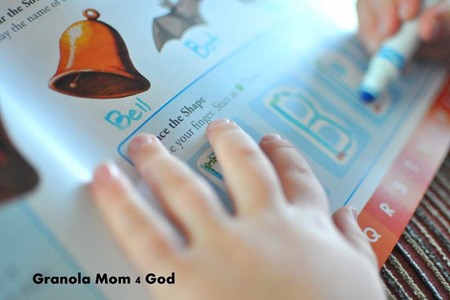 And I'm OK with that. Kind of.
By doing so, I now have a certain little boy begging to do his "special school" before he even asks for breakfast. And he plans his day, the night before, around doing his Hooked On Phonics.
The Future Plan
I am 100% behind All About Reading Pre-Level 1. And all subsequent All About Reading and All About Spelling programs.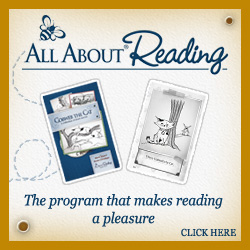 They work for my children. Asher and Ezra are thriving.
But I started Gabe on All About Reading Pre-Level 1 too early. He watched his brothers "doing" school and desperately wanted to be a part of the action. So I grabbed what I had and we began. However, his fine motor skills and really his vocabulary was not age appropriate for me to begin him on the excellent All About Reading Pre-Level 1 curriculum.
I forced him.
To be honest, I am having to heal those open wounds I caused in his heart. I lacked some gentleness, comparing him to his brothers – not even considering how young my sweet Gabe was.
Why Is Hooked On Phonics Fun?
Gabe loves his Hooked on Phonics.
I mean what kid wouldn't? Look at the cute graphics . . . (sorry I can't control how they are flashing like a strobe light.)
Why does Hooked on Phonics work for my four year old?
It's short.
There isn't much to work on in his workbook.
He only traces a FEW letters. (Not applicable to All About Reading)
He gets to use a sticker when we are done. (So does All About Reading)
He gets to use the computer.
There is an app for the iPad.
The songs are fun. (All About Reading has all the stories on CD ROM)
He gets to sit on my lap. (So does All About Reading)
We read a book after every lesson. (So does All About Reading)
Hooked on Phonics does lack Ziggy, though.
Now you have it.
(By the way, I purchased my own copy of Hooked on Phonics. While there are affiliate links within this post, I paid money for Hooked on Phonics.)