How A Chicken Breast Survived Backpacking
Sep 26, 2012
This post may contain affiliate links. Additionally, remember that I am not a doctor and any health statements must be verified by your doctor. Read my full disclosure policy
here
.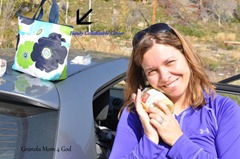 Yesterday, I informed you that it is possible to go into a remote wilderness on the hCG Diet.
So as long as you plan.  Prepare.  And aren't overly anal about keeping things ultra-refrigerated. 
hCG shots do not have a long shelf life.  I like that.  This tells me that what I am putting into my body isn't laced with crazy preservatives. 
Thus, you have to keep them cold. 
No problem.  They don't take up room.  They easily fit into a small cooler.  (Mine is a Thirty-One bag I won at Hey Donna!)
The Problem with the hCG Diet is the Food
The problem with backpacking on the hCG Diet is the food that one must consume.  It is limited.  Nutritious and tasty . . . but limited. 
I was not going to let this diet deter me from a week away with the Engineer, especially when that week involved two nights and three days out in the Colorado wilderness.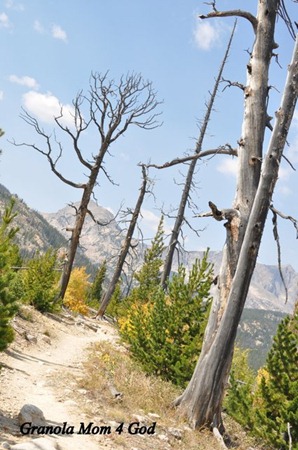 We planned accordingly. 
How to Backpack with Perishable Food
First, we borrowed a Bear Vault, mostly because to backpack in the National Park, you have to.
Initially thinking this plastic contraption was a nuisance, we quickly fell in love with it because it kept our food from getting smushed.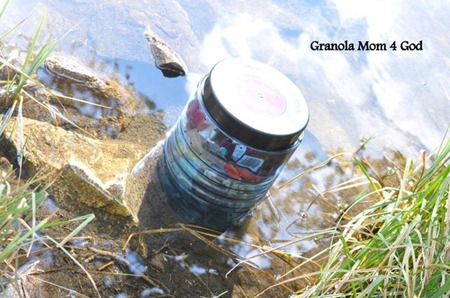 And it kept the bears away. Which is always a good thing. 
But not birds.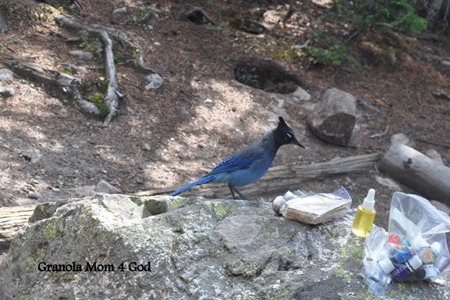 We packed our flowered cooler at the bottom of the bear canister due to the unfortunate chicken guts that inevitably find an "out" in any bag.  
Our plan was to keep said canister upright for the entire trip. All other food fit above the cooler our food jail.
Including the apples.
The bear vault was nestled within the Engineer's pack.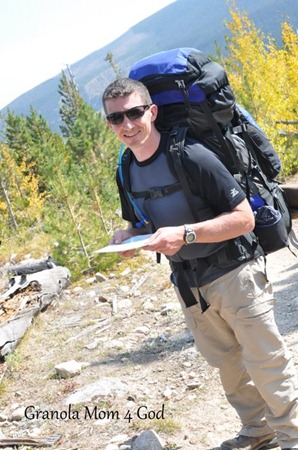 hCG Mealtime
Breakfast: 
retrieve hCG shot from chilled Bear Vault
Humboldt County Iron Goddess of Mercy hot tea
Day 1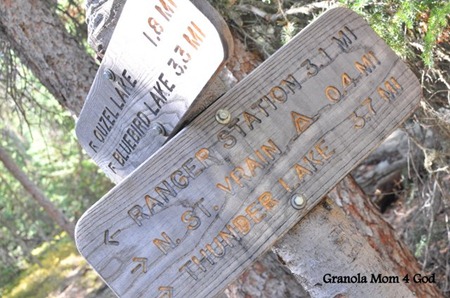 Lunch:  Because the Engineer was so tired (not!) we stopped midway on the Ouzel Lake trail. I ate half of package of lunch meat and handful of strawberries (mostly to get rid of them since they are such a fragile food.)
Snack: 
2 Melba Toasts and an apple
Via Coffee
Dinner: 
Boiled chicken breast with Celtic Sea Salt and pepper
Gala apple
2 Melba Toasts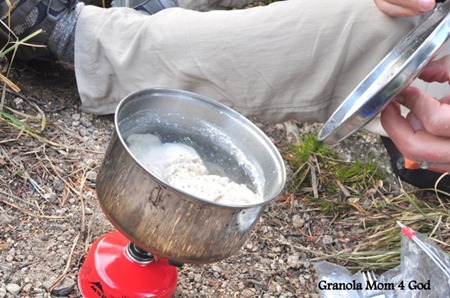 (At dinner I ate one extra fruit due to my exertion level, being careful to not tip my metabolism into starvation mode.  Additionally, I did not take any vegetables with me, as my sauerkraut was too heavy.)
Day 2: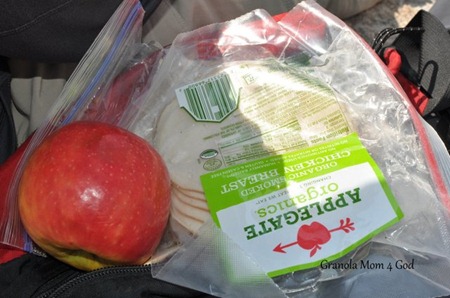 Lunch: 
I finished off the lunch meat.
Gala apple
2 Melba Toasts
The views were so breath-taking, I just sipped on water all afternoon!  Remember, it is crucial to drink at least a gallon of water.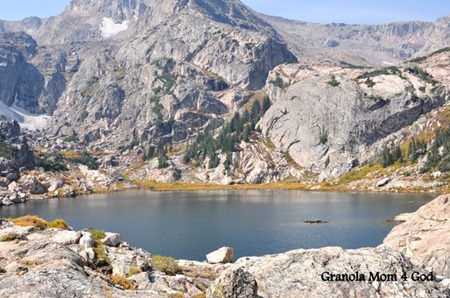 Snack:  Via coffee
Dinner:
Boiled chicken breast with Celtic Sea Salt and pepper
Gala apple
2 Melba Toasts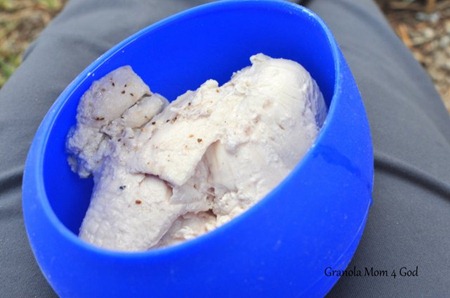 Hiking Out
hCG shot
filtered water
leftover Iron Goddess of Mercy Green Tea
salad with chicken at the airport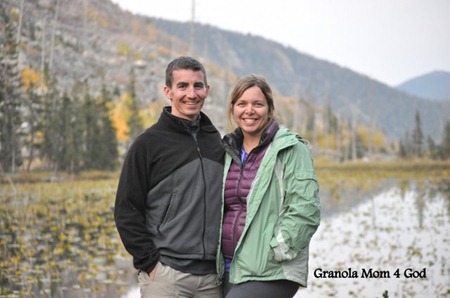 How Much Weight Did I lose Backpacking?
I lost 2 pounds!  I was surprised, because I had been warned that when you participate in cardiovascular activity, your body often holds on to your abnormal fat while on the hCG diet.  I was pleasantly surprised! 
What is the weirdest thing you have eating while camping?