How to Backpack on the HCG Diet
Sep 24, 2012
This post may contain affiliate links. Additionally, remember that I am not a doctor and any health statements must be verified by your doctor. Read my full disclosure policy
here
.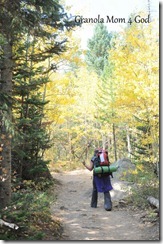 While unusual, it is possible to backpack on the hCG Diet — but not without some proper planning.
Car camping would certainly be a breeze. Snatch your 6 ounces of chicken, fish, or steak out of the cooler and compliment the fresh meal with some lightly burned asparagus and a touch of sea salt over a fire. For dessert enjoy a handful of strawberries and two Melba toasts.
Easy.
But when you backpack how do you carry chicken breast, fresh vegetables, and fruit?
It is not difficult, so long as you choose your route well.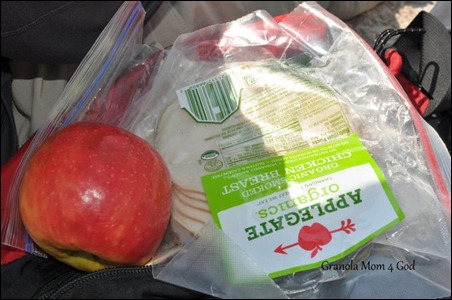 Case study: Wild Basin Trailhead, Rocky Mountain National Park
Prior to our departure I shopped at a Whole Food store in Fort Collins on my way back to Denver, where we were staying for the Engineer's work.  I had a collapsible cooler with me that had faithfully been keeping my shots cool the previous four days (with the help of some hotel ice).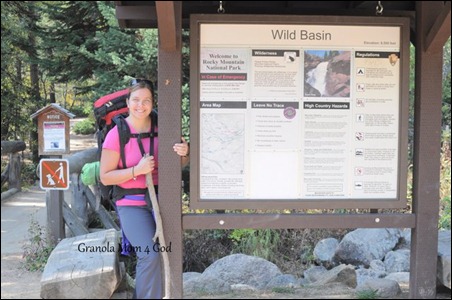 We were going to be camping two nights out in the National Park.
On my grocery list were the following items
(does not include what the Engineer ate):
2 frozen organic chicken breasts (which ended up containing 4, thus allowing the Engineer good protein on our trip)
5 apples (2 apples per day, with the third for the early morning hike out)
8 Melba Toasts
Applegate organic turkey lunch meat (divided in half for each lunch)
Strawberries (eaten on the hike in in lieu of vegetables)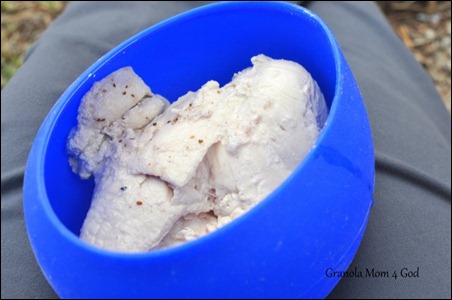 Assumed items (I linked to the items we used)
Bag of ice (quart size to keep items cool until destination reached)
Water purifier and Nalgene bottle
Camelback reservoir for backpack to ensure continuous hydration (the hCG requires you drink at least 1 gallon/day
Pre-filled HCG shots (I wrapped mine in bubble wrap)
Alcohol swabs
Backpacking cook stove with propane (due to fires being banned in the park)
Matches
Camping pot and appropriate handle to remove hot pot
Knife and fork
Celtic sea salt and pepper
Plate or squishy bowl
Please note the the items on the assumed list are not inclusive.
You will notice that I left things off the list like a towel, scrubbing pad, tent, etc. I have only included items to ensure the success of replicating the hCG diet while traipsing around high up in the mountains.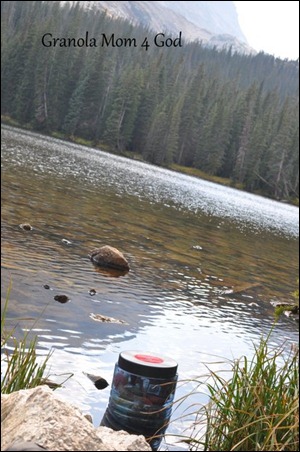 To see a suggested list of backpacking equipment, I recommend you visit REI or Backpacker.com.
How did I take frozen chicken up a mountain?
I didn't. The Engineer did. Bless his heart.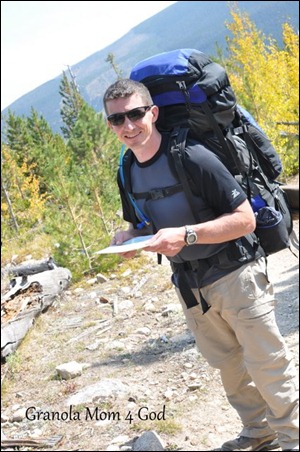 (To be continued.)
Weight loss to date:  16.8 pounds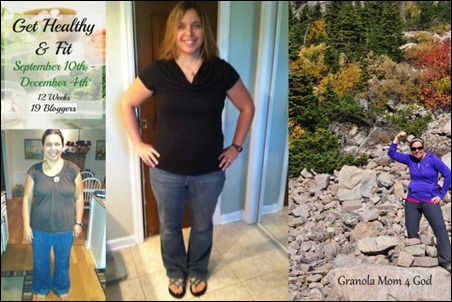 See how the other women are doing on their Get Healthy and Fit Challenge!  Linking up at Adventurez in Childrearing.