How To Overcome Bibliophilism: Heritage History Giveaway
Sep 6, 2012
This post may contain affiliate links. Additionally, remember that I am not a doctor and any health statements must be verified by your doctor. Read my full disclosure policy
here
.
When eBooks started becoming popular and curriculum companies suddenly had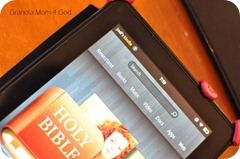 everything electronically, I growled. 
I scoffed. 
I really didn't think eBooks would catch on; and I most certainly would NOT read literature electronically. 
Hogwash.
Give me paper!  I want a book!  If I am paying cash for a product I want to be able to see it three dimensionally. 
As you can see, I lost the battle.
What is Bibliophlism?
I blame a lot of my paper or book fetish on the fact that I am a TRUE bookworm. I suffer from bibliophilism.
I love books.  I struggle to not collect books.

Recently I have begun to see Paperbackswap and Half Price Books as my best friends . . . they allow me to get rid of books in order to acquire more books. 
Isn't that lovely?
How to Have Cake and Eat it too
So . . . . when I discovered a company that married eBooks with paper.  I fell in love.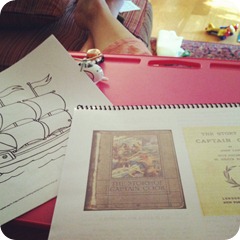 And when I realized that there was a company that produced books that complimented our curriculum without me going to the library and checking out materials (because three children fighting over who gets to scan the books and a baby clamoring to climb out of her stroller just isn't my idea of fun), I was ready to hand over my credit card.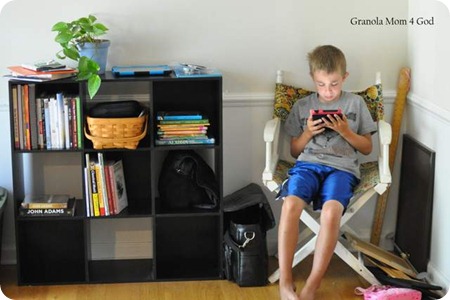 Quite honestly, though I have been using eBooks for some time now . . . it was Heritage History that made me WELCOME eBooks into my home.  You can see how we use Heritage History on our Kindle, much to the delight of our children.
What is  Heritage History?
Heritage History is a company that takes us back to reading history instead of using "social studies" or paraphrases, which only dabble in history. 
Heritage History has compiled hundreds of well written stories penned for the child or laymen. 
The books aren't intended to be read as an "assignment" per se, but as a pastime . . . something that is enjoyable. 
History is fascinating, but sometimes we just need someone to paint the picture for us in order to launch the movie within our imagination.
Heritage History curriculum does just that. 
Who is Heritage History for?
While I think Heritage History works PERFECT for the classically educating home, it would be equally appropriate and slightly titillating for the history buff – or the individual who enjoys the REAL text, not a paraphrase.
Or if you like stories of old that didn't sugar coat things like pirate fights, aborigines eating sailors, and real knife fights that don't always end happily, then Heritage History is for you.
Currently the boys and I are consuming Young Readers.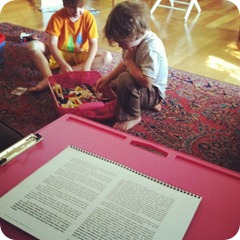 The Young Readers Classical Curriculum is a child-friendly introduction to the history of the Western civilization.  Its library of over eighty, easy-to-read volumes – featuring anecdotes from American, European, and Ancient history, legends, Bible stories, and adapted literature – holds the interest of grammar school aged children and provides a strong foundation for future learning. 
Because I am a mom of boys, I have learned to appreciate war scenes.  Any chance to impart heroic and manly adventure into my sons hearts is welcomed in this family.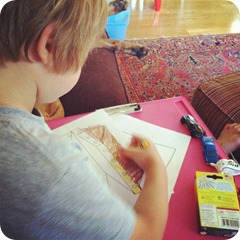 Our first Heritage History Classic was Captain Cook.  We received quite a(an) sailors explorers education. 
The Slow Demise of Bibliophilism
While I still enjoy paper books, one Heritage History CD gives me 100+ books.  The moment the CD enters my computer, I have a choice.
I can read the story on my Kindle, iPad, phone, or give my printer and brief workout and bind my own book (which is cheaper than Kinkos!)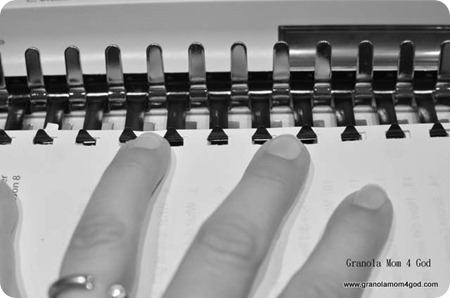 Want to try out Heritage History?
Snag your free Heritage History book the month of September.  You will receive a pdf, MOBI and ePub file for your reading pleasure.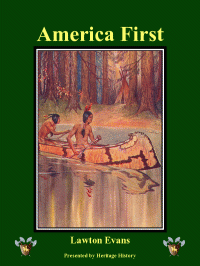 This month's book is America First, featuring over 100 stories! 
This delightful collection of stories from America's past recounts one hundred interesting and romantic incidents from America's history, and provides character sketches of dozens of early American heroes and heroines. The book never tries to explain complicated political issues and does not provide a chronological or comprehensive account, but instead focuses on interesting stories and reads like a book of fairy tales. It is a wonderful introduction to American History for young, imaginative students, and entertaining for adults as well.
But Winning Is Better
Heritage History is GRACIOUSLY giving away EITHER a library ($19.99) or curriculum CD ($24.99)of YOUR CHOICE!!!
You will NOT be disappointed.  I know . . . that is a huge claim. 
But if you have kids and you  have get to to read about history, well, Heritage History is top notch and VERY a very present part of our days – even when we are not doing school.
Enter to win. 
There will be 2 winners!!!!
We read Heritage History books for fun!
And remember, use the code JODIskill to receive the entire Spanish Empire Library ($19.99) for free with any purchase of curriculum.