How to Protect Confidential Information with Worms
Apr 11, 2012
This post may contain affiliate links. Additionally, remember that I am not a doctor and any health statements must be verified by your doctor. Read my full disclosure policy
here
.
I drove home in my MIL's car today with a goofy grin on my face.  In the back of her car, much to her dismay, I transported the newest members of our family home. 
Some sane people raise chickens. . . and others rescue kittens. 
Not me. 
I go for worms. 
I suppose my fondness for worms developed when we lived in India.  I hosted many a worm during our brief stint in that fertile land.  However, this time around I wanted to establish healthy boundaries between the worms and my intestines.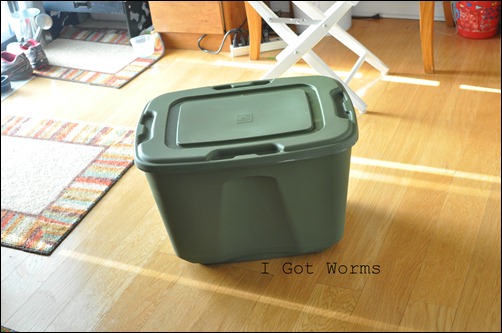 (Name that movie)
I figured a nice sturdy Rubbermaid-like barrier would suffice.  (Actually Keith, owner of Castaway Compost, set me up – and his family is so super nice.)
I'm just so stinkin' excited.
Speaking of stinkin' . . . when you open up the lid of this here worm home . . . it smells like the deep woods after a cleansing rain.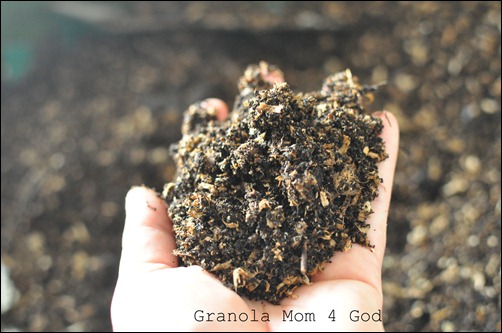 In my hands is compost.  Worm compost.
I know . . . I know . . . you would think that having a tumbler and two other compost bins would be enough for me. 
But I have three boys.  I homeschool.  Worms . . . just seemed like a natural endeavor. 
Not to mention, if I happened to be paranoid that someone might rifle through our recycling and paste together all of our shredded confidential papers, now I don't need to worry.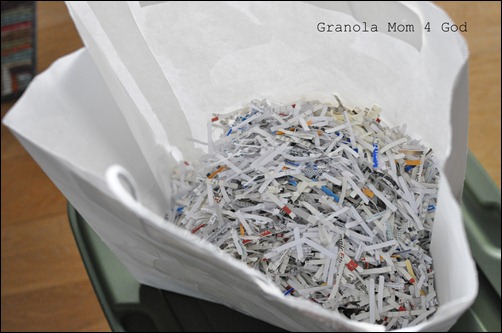 Who in their right mind would try to piece together worm poo?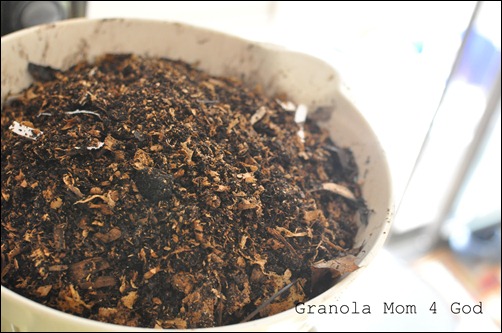 I dumped my worm compost into the garden.
It was a little disheartening.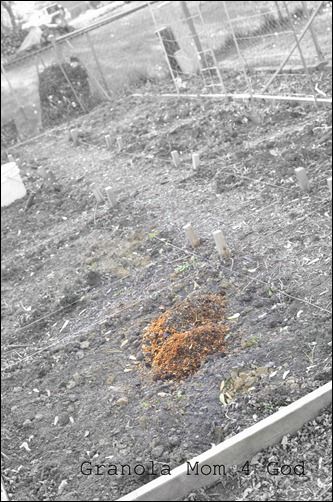 See that tiny brownish pile?  It only filled up 1 square out of 16 squares.  I have 12 beds of 16 squares.
Looking on the bright side of things, though, I learned from the Castaway Compost site that "a pound of red worms to produce 65 lbs of worm compost every 100 days."
So what you're saying is . . . I have a chance.  (Name that movie.)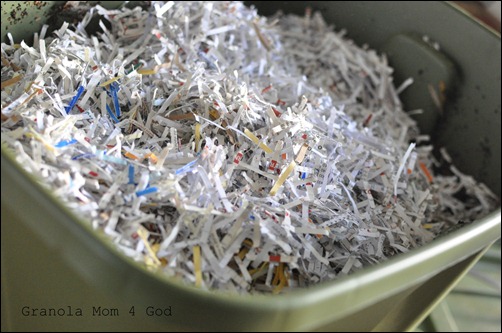 The sheer simplicity of our new pet will spur our family on towards more sustainable living . . . lessen our carbon footprint and increase the amount of happy bacteria in our home.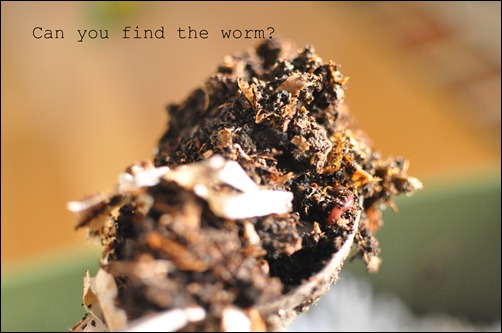 Tonight I touched a worm for the first time in my life.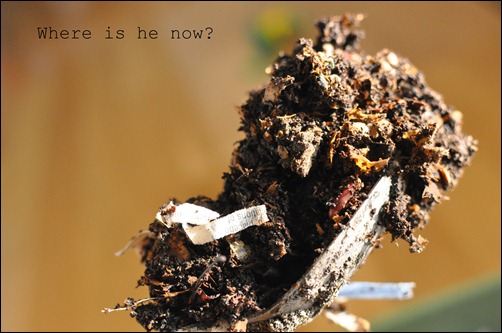 It wasn't so bad.  I see him in a whole new light.  He's a helper.  And VeggieTales teaches me that "helpers are heros, too."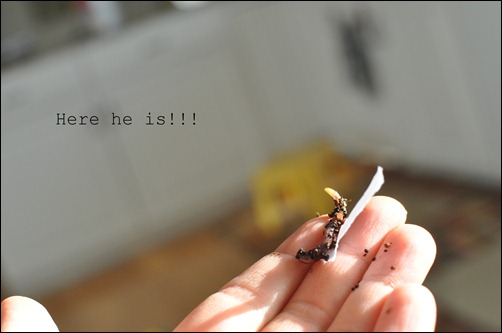 Though our pets live in a dark place, this won't be the last you see of them.  Presently they are residing under my computer.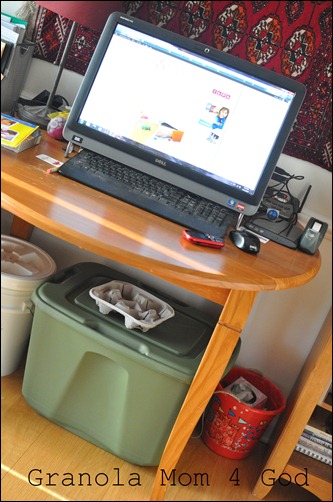 Ugh . . . next to the wheat berries. 
Gotta love me, Engineer!  Stay tuned for more Adventures in Worm Composting!
Do you have a weird pet?  Or a pet that is practical?