HUGE SALE! Buy One Get One Free
Feb 1, 2013
This post may contain affiliate links. Additionally, remember that I am not a doctor and any health statements must be verified by your doctor. Read my full disclosure policy
here
.
There are some definite perks to my job. While I have to get up around 5:30 AM (which I DON'T enjoy), I do get to enjoy a quiet house, my own cuppa chai or coffee, being paid to play on Pinterest, and tweeting with other early morning risers (like Lauren from Serving From Home and Momma Kristi).
But perhaps the reason why I am really liking my job today, is because my boss sent me this picture.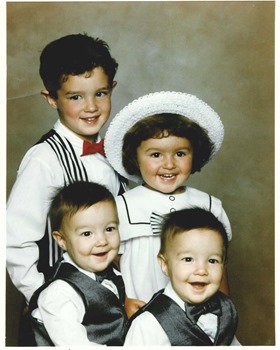 Can you say cute?
And because of those two little guys in the greyish vests (who aren't so little these days), Grapevine Studies is having a 50% off sale.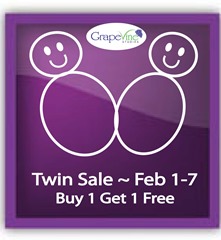 In a nutshell, now is the time to snag ALL of your Bible curriculum for 2013 – think next school year.
What Grapevine Study are We Doing?
These days, you can find us stick figuring through Esther using the Multi-Level Esther and the new Traceables.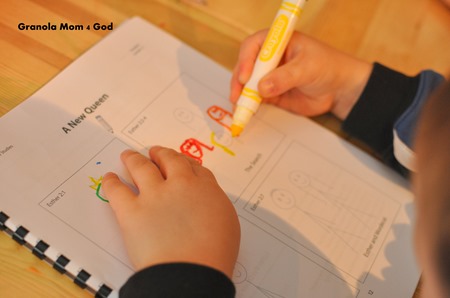 I can't get over how cute his hand are! That must be what Dürer always thought about other people (we just studied him in Classical Conversations this week).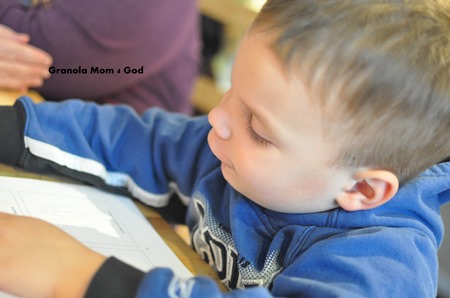 While Mr. Smiley is loving the traceables from Grapevine – he does take some liberties.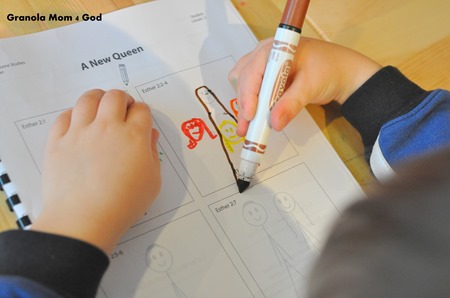 How could you not, when your brothers have their own set of shenanigans.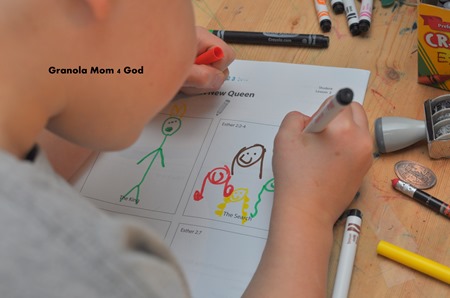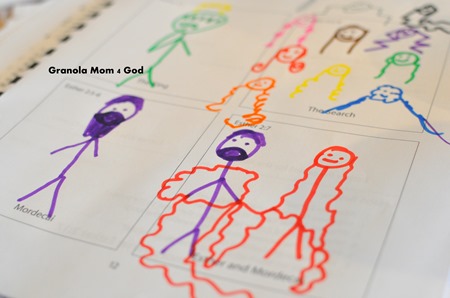 And I take it in stride. Though every part of me cringes. However, I do like the beards. Very appropriate for the culture at the time.
Don't Forget – The 50% off Sale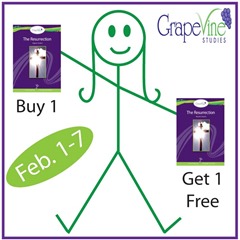 You don't have to purchase Esther, although I have been building up the Esther Pinterest board. Head on over and see the selection Grapevine has – be sure to notice the new Traceables!
Visit Grapevine Studies today! Sale runs from February 1 – 7!