I Can't Stop Eating Fava Beans Recipe
May 22, 2013
This post may contain affiliate links. Additionally, remember that I am not a doctor and any health statements must be verified by your doctor. Read my full disclosure policy
here
.
The Engineer and I have a slight crush on Fava Beans.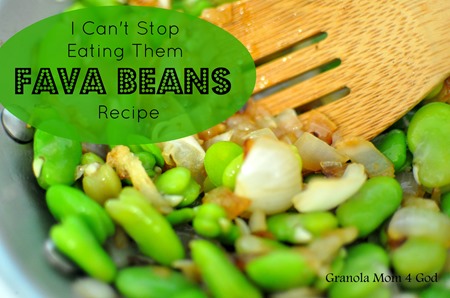 I don't think I ever thought I would say that. Even the kids have joined us in our consumption of fava beans. Perhaps our obsession is truly with the caramelized onions featured in this recipe – regardless when fava beans show up in our Green Bean container . . . I am happy.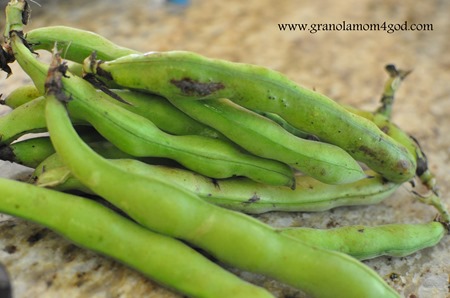 That is an understatement.
Fava beans don't even spend the night in the refrigerator. They are consumed the day they arrive.
I Can't Stop Eating Them Fava Beans Recipe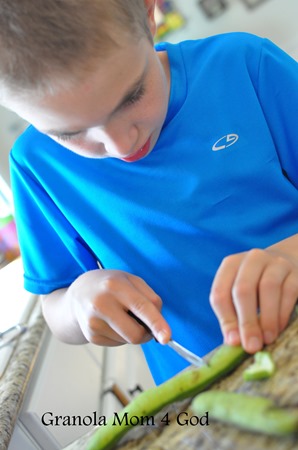 Ingredients
1-2 lbs fava beans
1 onion, chopped
1-2 tbls coconut oil or butter
2 garlic cloves, crushed
Celtic sea salt and freshly ground pepper to season
water and ice
Directions
Heat a pot of water on the stove before you do anything else.
In contrast, create a bowl of iced water. Ignore and set aside until after fava beans have cooked.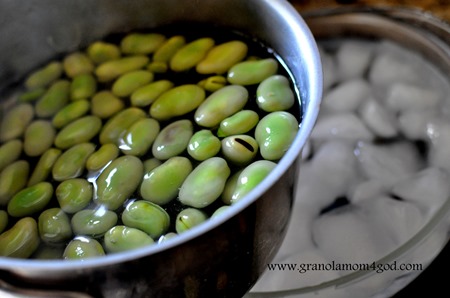 I adore caramelized onions. Before I even begin slicing open my fava beans, I heat up the coconut oil and sauté the onions . . . for a very long time. Caramelizing onions really creates a rich and unforgettable taste in your food. I warn you . . . you may begin to caramelize onions EVERY time you cook with onions.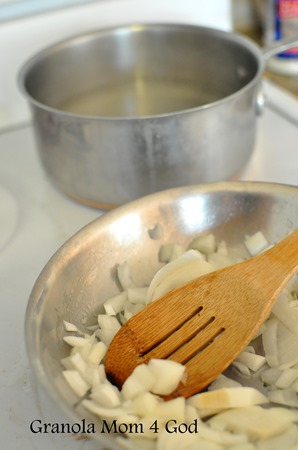 Cut open fava bean pods. (Don't even THINK about allowing your child to do such a thing and play with sharp Cutco knives. I would NEVER do that. Ahem.)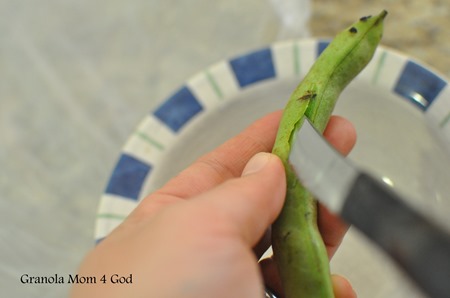 The easiest way to slice open a pod, is to take a knife and make a slit along the "seam" of the pod.
Take seeds out.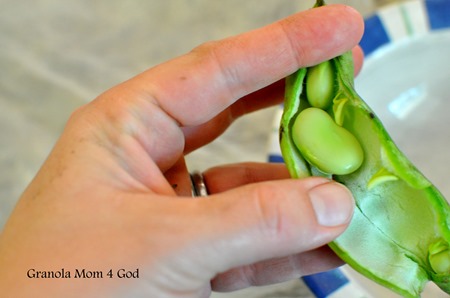 Compost outer shell of fava bean.
Add shelled fava beans to now boiling water – and allow them to cook for three minutes.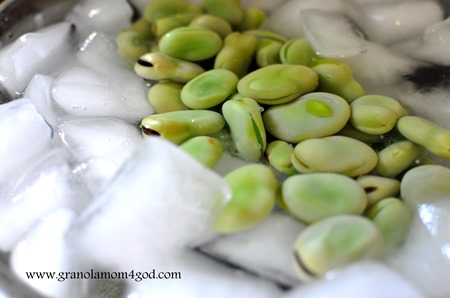 Immediately transfer to iced water after the three minutes is up to stop all cooking.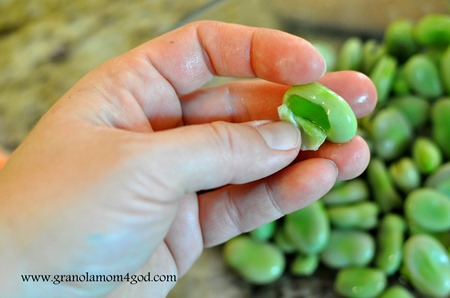 After beans have cooled, remover outer shell. Yes, I know this will make you want to groan. But blanching the fava bean makes the shell peal off magically! It's worth it!!!
Add fava beans to succulent onions and toss delightful in the hot skillet for 6 minutes or so.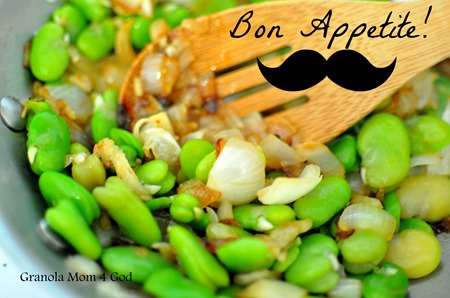 Serve immediately with dinner . . . if you they even make it to the table!