If You Give a Mom a Book — Cinderella
Nov 13, 2009
This post may contain affiliate links. Additionally, remember that I am not a doctor and any health statements must be verified by your doctor. Read my full disclosure policy
here
.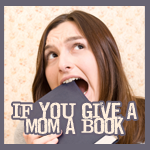 Our Sustaining Book (story):

Cinderella
The request was made to read the book in Mommy and Daddy's bed. I knew that this had to be a special book. I had been avoiding this book. But what I have found this week is that God is demolishing many of my preconceived ideas about books! Winnie-The-Pooh and now . . . Cinderella.
I remember lying awake at night listening to a great read-aloud tape of Disney's rendition of Cinderella as a child. I had the tape memorized. The narrator's voice lulled me to sleep with the magical tale of rags to riches, grand ballrooms, fancy dresses, and dreams come true. As I read the story to the boys, enjoying them resting against my shoulder, with their arms draped across my chest I discovered three things.
I would like to take a nap.
The story I was reading, sounded just like the childhood version I was listening too.
Mean people have shelf butts. (Well, that is what Mr. Smackdown surmised.)
After reading Disney's version, it really got me curious about the original Cinderella. We did find a more authentic version of Cinderella. Did you realize that there are over 3,000 versions of Cinderella? The 2nd version we read was by Brothers Grimm. There were some subtle differences: no talking mice, we find that the step-mother is a widow, the glass slipper doesn't break, and Cinderella was never locked in her room.
The boys decided that they liked the Disney Cinderella better? Incredulously, I barked,
"Why!?"
"Cinderella gets locked in her room and the mice rescue her."
Yes. My boys are going to be heroes.
Even though this appears to be a girl story, already God is showing me something about my boys. He (God) is developing in my sons a desire for action and adventure. They liked the suspense of not knowing if Cinderella would be rescued and the bravery required to steal the key and climb the stairs. Forget the dresses and the ball. Does the girl get what she wants in the end?
If you want to see the books we read, click right here or here and even here. They are all the same link! I'm just being silly.
What did you read this week?
If you don't know what a Sustaining Book is check out my first blog post on this topic, If You Give a Mom a Book.
Some things that you could discuss in your blog post would be:
What is one book that stood out to you this week?
What was the title of the book, and who were the author(s) and illustrator(s)?
What conversations did it spark between you and your child?
Did the book come up randomly in conversation at some point causing your child to create an application on their own?
Set the scene—where did you sit?
Did you have anything yummy to eat or drink while reading?
Was music playing?
How did reading together help your day?
What was the story about?
Did you like the illustrations?
What was your favorite part about snuggling?
Why was your book a Sustaining Book?
Guidelines
Link up 1x a week. My goal is to post every Friday.
Pick one book—your favorite book from that week.
Use any one of the suggestions I listed above to include in your post.
Grab my button on the sidebar to compliment your blog post.
Enter the exact blog post address in Mr. MckLinky!
Leave me a comment that you linked up!
I can't wait to read about your Sustaining Book!