I'm Not Gabriel, but I have an Announcement and a Giveaway
Nov 30, 2012
This post may contain affiliate links. Additionally, remember that I am not a doctor and any health statements must be verified by your doctor. Read my full disclosure policy
here
.
I have an announcement and it is like a good tiding of cheer.
I have something for you to do with your kids this weekend! Yeah!
Something free. (OK, not entirely free – you have to pay for the paper, printer ink, and markers.)

I would like to cordially invite you to stick-figure your way through the Birth of Jesus. To get you started, I have a free (yes, I am saying that for the second time) eLesson from Grapevine Studies for you to download and print.
This is the free lesson. No, the sentence isn't the free lesson. But you will want to click your mouse here to travel all the way to Wyoming to my friend Dianna's website, Grapevine Studies, to snatch your free portion of the Birth of Jesus study called The Announcement to Mary.
By the way, the sale currently going on for JUST my blog readers includes both the teacher and student set of Birth of Jesus ebooks.
You can choose either the beginner level Birth of Jesus,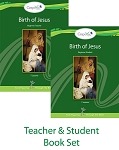 or the multilevel Birth of Jesus.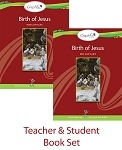 We have used the Birth of Jesus bible study for three years now, and have been BLESSED by being in the Word of God so much leading up to Christmas.
The Giveaway
And now for the even BETTER announcement . . .
I have a giveaway. You can win the teacher and student set of the Birth of Jesus.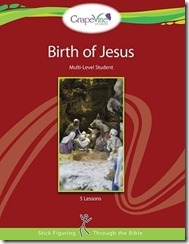 Cool.
Keeping it simple once again.
To Enter this Giveaway is EASY
Leave a comment and tell me how you either told your extended family or your children that you were expecting . . . you know, pregnant!
Or share with me your reaction the first time you learned about Mary being pregnant with Jesus.
Winner can be from anywhere in the world. Giveaway ends December 7, 2012 and will be chosen at random. There are affliate links within this blog post – and I do work for Grapevine Studies in the wee hours of the morning.