Last Minute Epic #Indianapolis Date
Feb 13, 2014
This post may contain affiliate links. Additionally, remember that I am not a doctor and any health statements must be verified by your doctor. Read my full disclosure policy
here
.
After dating for 21 years (as of today), you could say that it has become VERY easy for us to fall into the "date-night-rut."
We have a date every single week.  It might as well have been included in our wedding vows.  Friday or Saturday night you better bet we are spending time together, just the two of us.
And Ruth, the Rhodesian Ridgeback.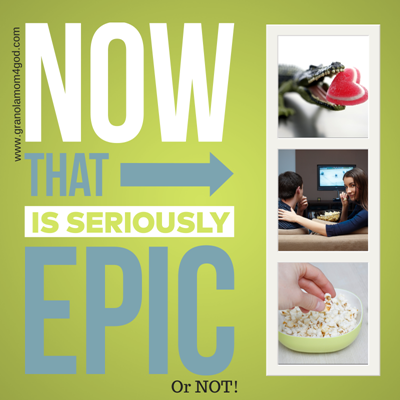 Recipe for a Relaxing Stay At Home Date
Put the kids to bed early with melatonin + cedarwood essential oil.
Set out the pretend alligators in the hallway to keep any children from scurrying about stealthily during our stay-at-home date.
Pick out a movie from Netflix.
Epic.  (Not really.  But it works.)
We have created this exact date again and again and again.
Because it works.  (Did I already say that?)  It's duplicable.  It's relaxing.  We are spent. The Engineer works full time, we homeschool, and I work from our abode as a social media manager and manage a home-based business.
My creative juices run out by Thursday as I attempt to dissuade the children from bickering the umpteenth time.
Epic Indianapolis Date Night
However, this Valentine's Day we are actually going out on the town – like having an epic date that is cultural and has incredible potential to stimulate the mind. 

The Indiana State Museum is hosting the Indiana Art Fair Friday and Saturday night, February 14 and 15, 2014.
Score Bonus Points Date Night
Now if you really want to get dolled up, snag your reservations and dine at the L.S. Ayres Tea Room for $120 – which includes a meal for two, champagne, admission to the Art Fair: Preview Night and admission to the Art Fair on Saturday.
OR
Simple and Awesome Epic Date Night
Attend the Indiana Art Fair Preview night, and enjoy an evening with Indiana artists while you enjoy delicious hors d'oeuvres and cocktails for only $20 per member/$25 per non-member. (You will see us!)
By attending either event, you will be supporting talented local artists, and your Indiana State Museum, as proceeds go to supporting both public and school programs.
Get your tickets for the Indiana Art Fair or the L.S. Ayres Valentine's Dinner HERE.
For other date night ideas, consider what we will be doing at the homeschool convention.
Hope to see you at the Indiana State Museum tomorrow night!
If not, what are you doing for Valentine's Day?