Turning Instagram Into a Photo Book (a giveaway)
Oct 29, 2014
This post may contain affiliate links. Additionally, remember that I am not a doctor and any health statements must be verified by your doctor. Read my full disclosure policy
here
.
I turned to blogging because I had children.  No longer could I spread out my crafting and scrapbooking supplies and know for certain that they would be there the following hour unharmed.  Blogging became the perfect marriage of my English degree and my love of capture moments behind the camera lens.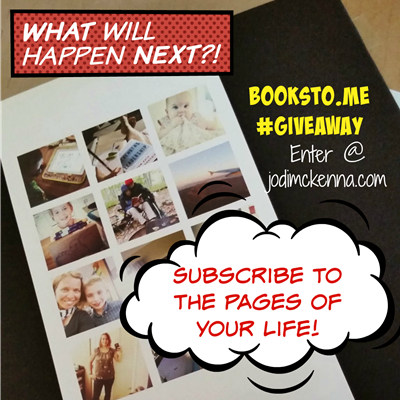 This symbiotic relationship thrived for eight years.
During those eight years I blogged 3-5 times per week, with content still brewing in my head even though words had already escaped from my fingers into your inbox.  My blog design has changed four times over the years and many of you have seen my children grow up over the years.  (Thank you for your faithfulness.)
But . . . things changed, these past two years.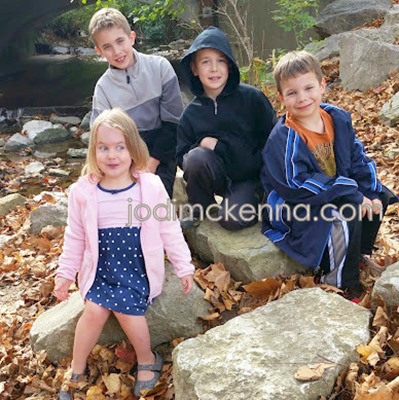 Why Instagram Replaced Blogging
There are multiple reasons why I only blog about 4-6 times a month now.
Having older children requires that I am further away from the computer as they need to use it for school, I am driving them to an activity, or their schoolwork requires significant parental interaction.
I no longer have a napping daughter.  In fact, her quiet times are fraught with multiple potty breaks.
The Lord has blessed us with an amazing Young Living community that I seek to invest in personally through follow up emails, Voxer messages, interaction on Facebook, and business development.
Our children don't have that beautiful 7 pm bed time anymore.
Pro-bloggers attempt to teach skills on creating traffic and driving interaction and clicks . . . and I miss the days of feeling like I'm talking to you over a pretend cuppa chai.
And . . . drum roll please . . .
Much of my creative outlet is released through Instagram.

  So I just don't have that driving push to create content.  Daily, I get that rush that blogging used to give me, every time I publish a photo.  Interaction is instant.  Adrenaline rises as I see people comment on a photo or "like" that moment that look perfect for that small second.
However, I find myself returning to the roots that sprouted blogging.
I miss photo albums.  Snuggling in bed over the smell of paper.  Saying remember when and the picture stays there even though your finger touched it.  I want photos in full color, without the eerie bluish white glare.  While I am thankful for technology and the distraction instant photo editing my phone allows for, I miss the rustle of pages and the compiled collection of history.
What I don't miss, though?  Creating a photo album.
Merging Instagram and the Physical Photo Album
Recently, I subscribed to BooksTo.Me.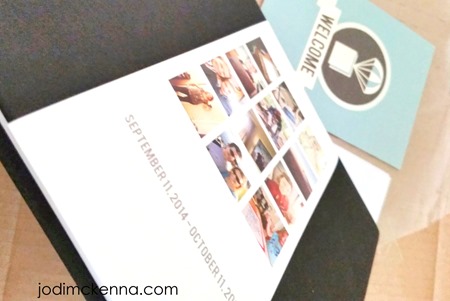 BooksTo.Me is a way of creating physical or print photo albums from your Instagram account. (And they use FSC, Carbon Neutral Plus, and Green-e certified paper. So you can feel like a tree hugger when you gaze at your life on a tree.)
It's essential an Instagram Photo Book.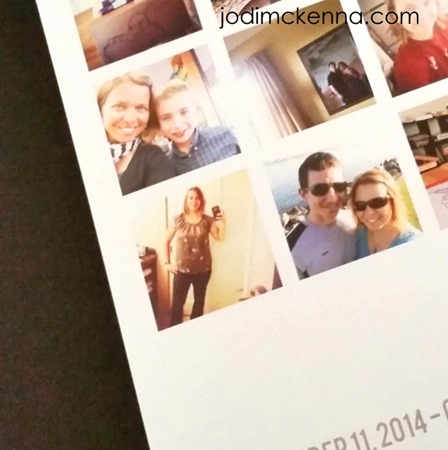 As BooksTo.Me likes to say,
Subscribe to the pages of your life.
How Do I Create a BooksTo.Me Photo Album?
It is quite simple.
Link  your Instagram account to BooksTo.Me when you sign up for an account. Images will ONLY be pulled from your account.  Other Instagram users cannot use photos from your stream.
Choose whether you want a book produced monthly and shipped to you or every three months. Don't worry about laying out your album.  BooksTo.Me automatically generates the layout.
Live your life and snap photos.  Don't hesitate to capture memories.  There is no charge for "extra" photos.  There is NO LIMIT to the number of photos you can take and include in your album.
Any photo that you wish to be excluded from your BooksTo.Me album, use the hashtag #noBTM.  Those photos will NOT be included in your album.
Enjoy free shipping when your subscription arrives in the gorgeous handmade cloth cover with precious dust jacked featuring your most liked photos.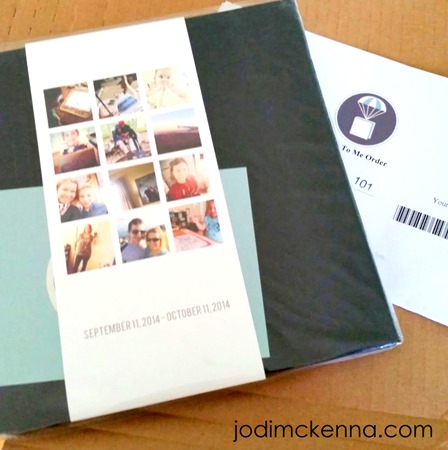 The Fine Print
So is there a catch?  Not really.  You might want to know that,
You will have your first book within days of signing up.
There is no contract and you may cancel at any time.
Your books are created and shipped based on your sign up date.
You need to have at least 20 images to print.  If you don't have enough images, BooksTo.Me will contact you.  If you still don't have enough photos, they will print your images and mail them to you but NOT bind them into a book.
It's a family run business!
Currently international shipping is not available.
Win A Month Subscription to BooksTo.Me!
a Rafflecopter giveaway
I received one or more of the products mentioned above for free using Tomoson.com. Regardless, I only recommend products or services I use personally and believe will be good for my readers.