June, The Kindle, Does Audible
Jul 17, 2012
This post may contain affiliate links. Additionally, remember that I am not a doctor and any health statements must be verified by your doctor. Read my full disclosure policy
here
.
Four kids equates to a lot of noise.  When I had fewer children, we had set "quiet times." But managing that has become complicated.  Don't ask.
Feet wiggle.  Somehow bottoms end up on top of heads.  Arm hair tickles someone's leg.  Gum ends up behind a ear.  Books drop, which leads to wandering feet.  Strife.
Over lunch farts, poop, and snot are the frequent topics of conversation.
How To Get A (Mostly) Quite House . . . or calm feet
Enter Audible on Kindle.  The app is free (and you can still earn $1 towards MP3's over on Amazon when you install this app).   Initially I did not want to take on a subscription.  But then Cheeseslave wrote this amazing post on how she uses Audible, and I was hooked (though I can't find the defining post).
So . . . I'm an Audible subscriber.  I have a Gold Membership (whew-hoo).  This means I spend $14.95 per month which gives me essentially:
one free book a month
30% off all audiobooks
an audio subscription to The New York Times or Wall Street Journal (not that I have used it.)
an occasional free book that I might listen to that Audible offers to subscribers
alerts to Audible's GREAT sales
What Does Audible Look Like on the Kindle?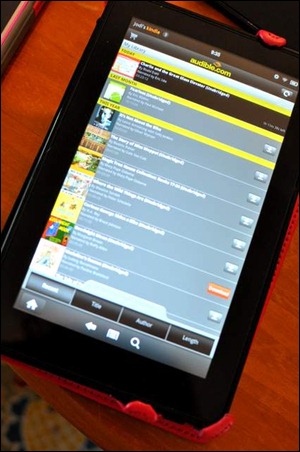 How to Use Audible on your Kindle
Create an account on Audible (it is an Amazon company, which makes the task simple).
Pick your free book and go through the check-out process . . . even though you aren't paying money for it.
Download the Audible app from Amazon to your Kindle.  (It will automatically be sent to your Kindle, the next time you turn it on.)
Log in to Audible from your Kindle using your new account you created over at Audible.
Download your new books – you can also purchase books from the Audible Kindle app.
Attach to your sound system at  home or these amazing portable speakers (thanks Carisa).  When we are in the car, the kids just hold the Kindle and listen – this usually happens when I have some phone calls to make.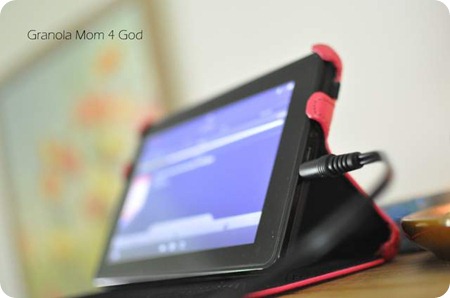 An Audible Coupon For My Readers
(Just click on the below text– it is my affiliate link . . . I figured that if I am going to use Audible, talk about it, have it our school room and car, I might as well earn money talking about it.):
Try Audible Now and Get A Free Audiobook Download with a 30 Day Trial. Choose from over 100,000 Titles.
Free audio books: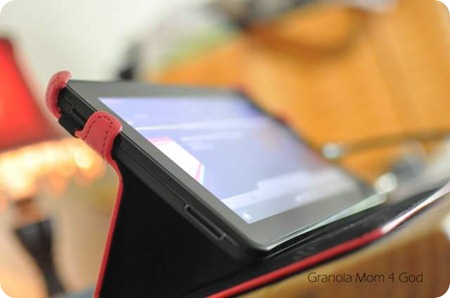 How Do You Use Free Audio Books?
Good question.
I avoid the hassle and that is why I use Audible.  BUT . . .
I have downloaded them to my computer and then uploaded them to my Amazon Cloud Drive.
Sometimes it has worked to send the MP3 file via the email linked to my Kindle.
What books have you listened to on you Kindle?
I forgot to mention . . . we use Audible and the free audiobooks to listen to our school read-alouds during lunch. I can't stand talking about farting (though I like my Fart app.) Our current audiobook is Charlie and the Great Glass Elevator.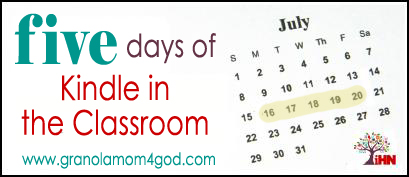 Please see what some of my other girlfriends are writing about: