Kidzmet Review and #Giveaway
Oct 1, 2012
This post may contain affiliate links. Additionally, remember that I am not a doctor and any health statements must be verified by your doctor. Read my full disclosure policy
here
.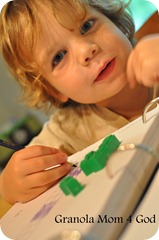 I love this boy.  His grin lights up a room.  His spontaneity brings laughter even to a stranger.   But I struggle to teach him.
I figured Asher out.
I've nailed how Ezra likes to learn.
But Gabe.  We butt heads.  Nearly every day.  Which makes teaching him, nearly impossible at times.  We both become cemented in stone.
Not. Willing. To. Budge.
I want him to answer a question.  Or just point to a picture.
He claims he doesn't know.
I think he does.
He is waiting for me to erupt.  Or have his brothers interject.  Whichever comes first.
Someone recommended Kidzmet to me.
My Initial Reaction to Kidzmet
My initial impression of Kidzmet was, "I don't need their help.  I am a former school teacher.  I know how to teach to multiple learning styles.  I've got this all figured out.  Anyhow, how could my four-year old even take the personality test."
I am eating my words.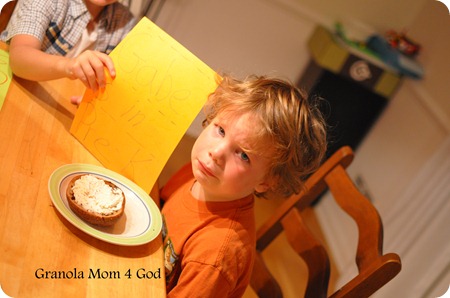 The Free Kidzmet Personality Test
However, the reviews kept streaming in.  I read some bloggy friends' RAVING reviews about said suggested Kidzmet.
I had been working with my sweet angle (Gabriel, as he likes to be called now) and realized that I needed to call in a rescue team, before September ended.
Kidzmet has a free personality profile.  Parents can have EVERY SINGLE CHILD in the family take it (and even email the results to their school teacher or parent); and teachers can have their students engage with the FREE test before the student even walks in the classroom every fall.
How Does Kidzmet Work?
Why I am Thankful for Kidzmet
I have been reading up on Gabe.  If I am to be his teacher, then I need to know how to best educate him.
Not that I have to make ALL learning fun.  But I can at least keep it from feeling like brain surgery to him.
Kidzmet created a "playbook," that is customized for Gabe . . . for my son.  Mine.  It has HIS name in it.  Gabe.  Gabe.  Gabe.
I appreciate this.  And when Gabe is old enough to read, he will appreciate the opportunity to understand how tolearn in a manner that better suits him.
He doesn't have to be like Asher, who likes to wear headphones and repeat things loudly.
Gabe doesn't have to cover his paper with stickers, like Ezra, to show that he has completed a section.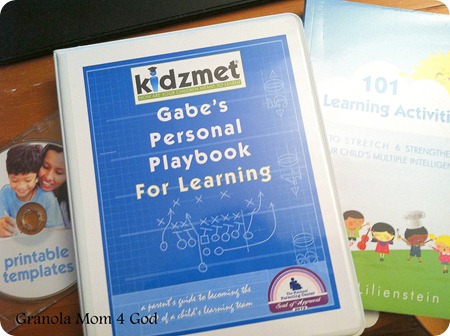 Not everything I read in Gabe's Kidzmet playbook was new to me, but there were points that stood out to me.  More like leaped out at me.
Obvious points that took a complete stranger revealing to me – creating "ah-ha" moments where I realized that I get frustrated with Gabe, and I shouldn't.  God created him to learn in this way. 
Keeping track of items (like scissors) can be a problem for Gaber's.  Things need to have a place.
Gabe likes to blend work and play.  (Hard for me to "allow" into our school day, but necessary for him.
He needs to be "coached" into better time management.  Time management is not something that comes naturally to many people. Including me.  So why should I get perturbed at a four-year old!???
Breaking tasks up into smaller to-do's is paramount to success and completion.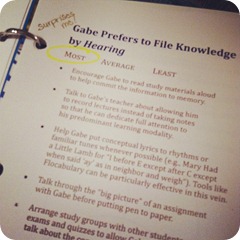 I can help Gabe by:
truly engaging with him – really talking through E.V.E.R.Y.T.H.I.N.G.  And when he says, "Riiiight?" after every sentence . . . to validate that.
I need to discuss with and get Gabe jazzed for a new subject.  This will help propel him into the learning with excitement.
It is important that I reveal the big picture to my Little, so that he understands why I am making him do a certain task.
I most likely will need to walk him through the task and help him accomplish his work, especially right now as he is in the infancy of his schooling.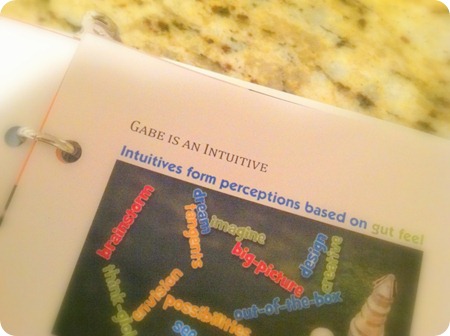 Should You Consider Using Kidzmet?
I would recommend you take the free test.

Go from there.
After having the boys take their individual tests, I was curious and wanted to know more.
By the way, for non-readers (like Gabe) Kidzmet has developed a personality profile test using groupings of images that were a hit with my boy!
Create A Good Learning Enviroment
Kidzmet sums up the importance and value that their personality profile and planbook offer:
We all need to work together to cultivate an appetite for learning in our youth by feeding them subject matter in a way that celebrates and embraces their unique spirits.
What Happens After Your Children take the Test?
We took the test.
Kidzmet immediately tallied the responses and created a unique personality profile for each of the three boys.  I was given a snapshot of how they best learn, with suggestions on creating that environment.
Note:  the snapshot can be sent to the various adults in the child's life responsible for their education.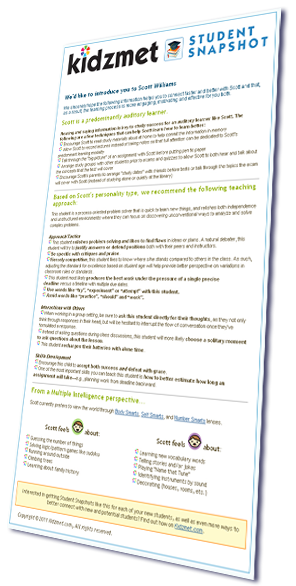 From this FREE test, I realized that I wanted more.  I want to be my child's biggest fan.  I want to bless Gabe while I educate him and train him up in the way he should go.  I want to be a student of him, so that I can help him become who God wants him to be.

What We Received and I Reviewed
Personal Playbook for Learning, made specifically for Gabriel who tested as extraverted, intuitive, and perceiving personality
Kidzmet printable templates (our CD-Rom has not been working, so I haven't not had the chance to fully explore the resources on this disk)
101 Learning Activities (to stretch and strengthen your child's multiple intelligences) – LOVE LOVE LOVE this resources.  It is filled with all sorts of activities to engage your child.
I also reviewed the Kindle Kidzmet Playbook for Ezra, which I began reading while backpacking in Colorado!  (Always playing the mom role!)
What You Can Purchase
Kidzmet is reasonable.  Much cheaper than if you went to some "professional" who scared your child.  (Not that I every went to a creepy man who analyzed my personality.)
Personal binder kits are going LIMITED EDITION.  IF you want one, have your child take the test now.  Just saying.  When supplies run out, they are gone.  They can be purchased on the Kidzmet website.
Paperback Playbook (while it won't mention your child's name, it will reflect their personality profile) for $14.99
Paperback Playbook KIT (Playbook, Learning Activities book, CD) for  $19.99 (Like I said, I really like the activities book.)
Teacher's KIT (All 8 paperback Playbooks, Learning Activities book, CD, and 1 full year of a Kidzmet classroom account–where teachers can profile ALL of their students, send student snapshots to parents, use our student segmenter app, and find out how they "fit" with each of their students) for $99.99
Kidzmet eBooks are now on Kindle and other readers for $9.99.
And Now for the Giveaway!
a Rafflecopter giveaway

Be sure to check out Jennifer Janes' review of Kidzmet, as she also has another giveaway!
Just so you know, there are affiliate links within my post. I was compensated for my time reviewing Kidzmet. But I enjoyed the product and would highly recommend it. This giveaway is only open for US and military addresses.