Make Your Own Guitar Picks
Nov 2, 2017
This post may contain affiliate links. Additionally, remember that I am not a doctor and any health statements must be verified by your doctor. Read my full disclosure policy
here
.
The reality is that guitar picks really aren't that expensive. But I became pretty annoyed at purchasing them again, and again, and again on Amazon.  Ironically, after visiting an Indian American and Western Art museum, I discovered that you can make your own homemade guitar picks.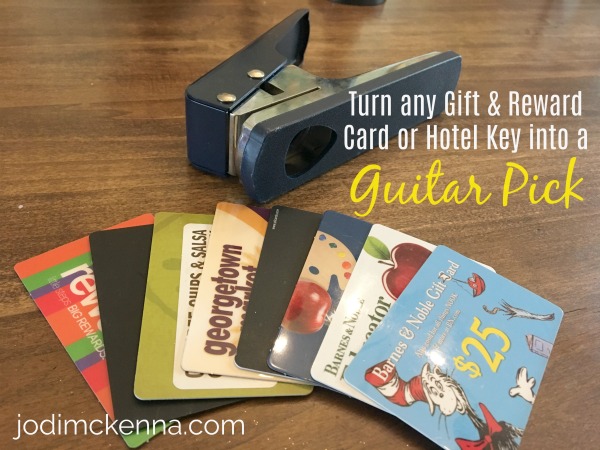 Because I have a penchant for novel items, I got one for myself that I happen to share with my kids. I know, that's nice of me.  While I own a guitar named Stinky, it is my children who appear to be collecting instruments.  Not only do I make guitar picks, but I also know how to restring instruments.  It became a necessity, as you can see.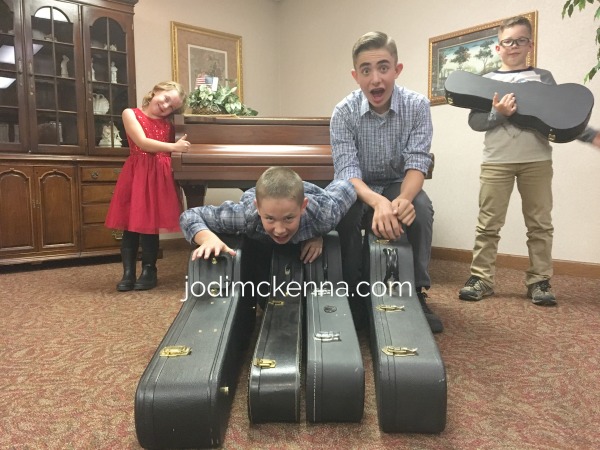 Instead of losing guitar picks, I now step on them like Lego pieces.  In fact, nearby are 2 homemade guitar picks that have been lying on the floor for 3 days.  I've been running an experiment to see how long it takes before someone, besides myself, confiscates them.
I have a sneaky suspicion I might sweep them up.  I mean it's an accident.  Brooms seem to have a mind of their own.  They are attracted to Lego's and food alike.
Because plastic gift cards, reward cards, hotel key cards seem to abound — I know we can manufacture guitar picks for not only our family but supply other needy, musically inclined families.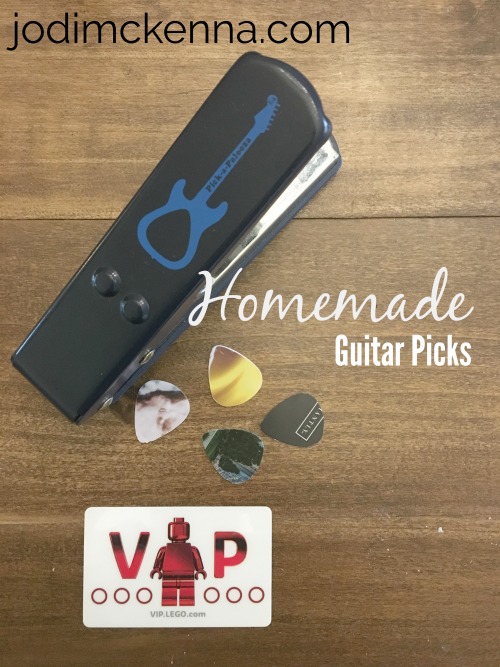 How To Make A Guitar Pick
The process is simple.
Find a plastic card, preferably NOT your charge card.
Insert it into the Pick Maker (see my favorite pick maker here).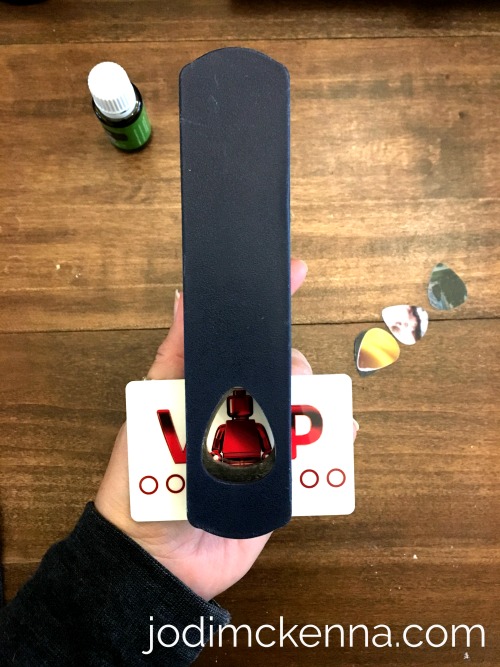 Push the handle down in the desired location of the plastic card.
And out pops a guitar pick ready to play anything but a cacophony.