Marissa Morris: A Giveaway
May 9, 2012
This post may contain affiliate links. Additionally, remember that I am not a doctor and any health statements must be verified by your doctor. Read my full disclosure policy
here
.
I am not normally a name dropper.  People are people.  But for once I'm going to drop some names.  Because I can.
I really like our church.  The word of God is preached.  Book by book, chapter by chapter, verse by verse from Genesis to Revelation.
We have good worship too.  Music personalities are sometimes in our midst.  Does that make our fellowship more special? No.  Do we go gaga when they are around?  No.
They are normal, like you and me.
Everyday people.
Our pastor's son-in-law happens to be John David Webster.  Several members of the band  Under the Olive Trees are in our Sunday morning worship team.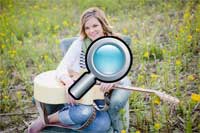 And then there is Marissa. 
Marissa Morris.
It is hard for me to tell you about Marissa, only because I might come across as a stalker.
Ever since we have attended our church, I . . . umm . . . have been fascinated with her and her family.  Like her entire family.  They are neat.  Plain and simple.  Their family dynamics make you want to hang out with them.  Talk with them.  Live life with them.
I've cloth diapered with her mom.  Shared coconut oil stories.  Talked html and social media with her dad (in the children's nursery), been blessed by Marissa's younger sisters' delight in playing with my kids at a birthday party, swapped icky chemical stories in the hallway before church, and been influenced by Marrissa's leadership during worship.
I don't purchase much music. 
But Marissa Morris is on my Kindle.  (I only have two other songs that I have bought for my Cloud Drive.  We are a Pandora family. ) Her album is frequently what wakes me up of a morning.  I use my Kindle as an alarm clock.
And I want to share her music with you.  I have two Marissa Morris CD's to mail out.  You could be one of the winners.  So, pay attention to the below interview!  Read carefully!
Jodi:  What is your favorite color? 

Marissa:  Magenta!!!!

Jodi:  How did you come to the realization that you were going to do more than lead worship at church . . . and produce an album? 

Marissa:  It was always something that I wanted to do.  During one of Drew's (her husband) business trips I was able to lead special music at a church in Florida.  It was during this trip that the vision for my ministry came about.  The vision is that we would go into town on a Saturday, wherever the PGA Nationwide tour happened to be that week. I would lead special music at the church on Sunday morning. Then on Tuesday nights they have a tour Bible study, that I have had the privilege of leading worship at, that I would lead at from time to time.  So that's the vision in a nut shell…

Jodi:  What was your favorite part about homeschooling?  Your least favorite aspect of homeschooling?

Marissa:  I actually was never homeschooled.  I was the only girl that was never homeschooled.  I totally see the benefits of it and at times wish that I would have done it!

Jodi:  What is your favorite Bible verse and why?

Marissa:  Right now my favorite verse is Psalm 104:33.  I feel like during this season of life it fits perfectly! 

Another favorite is Jeremiah 29:11 .  It has always been true in my life.   The Lord has always had a plan for me and it has never been what I thought it would be, but always what I needed!

Jodi:  What do your quiet times look like and what are you studying right now?  

Marissa:  I wish I could say that my quiet times were consistent, but right now there's so much going on that sometimes it's in the morning or in the middle of the day or at night.  I do have a favorite spot, but living in Indiana makes it difficult!  I'm a beach girl — so if I could I would spend time with the Lord on the beach with a cup of hot tea!

Jodi:  How did you meet your husband? 

Marissa:  A girlfriend of mine from college knew Drew growing up.  When he moved to Indy after living in Boston for a few years she said that we should meet up. 

Well, we both said, "Thanks, but no thanks!"  One night about a year later, we decided to meet up at Starbucks and I brought Kendall!!!  (Kendall is Marissa's sister.)  

And 9 months later we were married!!!

Jodi:  What is your favorite thing to do on a sunny Saturday? 

Marissa:  Sleep in!!! I'm a night owl so going to bed early is not something I do easily…I'm ususally exhausted and need the extra sleep!!

Jodi:  What is the most important thing  your parents taught you . . . or something that stands out to you about your family?

Marissa:  I think the most important thing my parents taught me was to have a relationship with Jesus Christ.  When that is first and foremost in your life, everything else falls in line.  I've seen it lived out in their lives as well as in mine!  We're a very close family.  Being close was something that my parents always tried to instill in me and it's something that I want for my children someday!

Jodi:  What is a little known fact about you?

Marissa:  I like to dance!  Sometimes when I'm getting ready (and no one is home) I crank up the music and let loose!!!