Meet June: The Kindle
Jul 16, 2012
This post may contain affiliate links. Additionally, remember that I am not a doctor and any health statements must be verified by your doctor. Read my full disclosure policy
here
.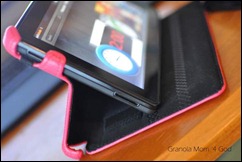 I have a Kindle Fire, and her name is June.
I name most inanimate objects that I use regularly.
She wears pink.  June refuses to take her pink cover off because she is so modest.  Though her attire fits snugly, I have no reason to complain.
What Do I Use My Kindle Fire For?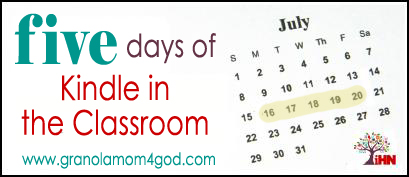 There are many uses for my Kindle Fire:
reading
watching Netflix
bed stand clock
alarm
to fart at inappropriate moments
uploading teacher manuals and pdf books and documents

Free Books for Mom
I have a rather unhealthy habit of staying up late to read.  The Kindle has further tempted me to pursue this cortisol producing habit due to the fact I can turn the lights off in our bedroom so the Engineer can sleep in Kindle-lit darkness.
I voraciously read free books.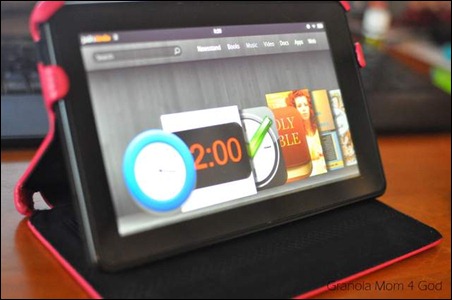 Yes.  Free and relatively newly released books from Navpress, Revell, and Bethany House.
Each night, I click on "Books," which takes me to the Amazon Book Store.  Careful . . . if you have a credit card entered into your Amazon account, it is a wee-bit too easy to purchase things on your Kindle.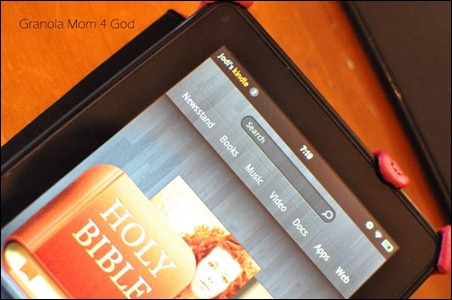 Scroll down to the bottom of the book listings until you see the very last listing of books.
Top 100 Free – See All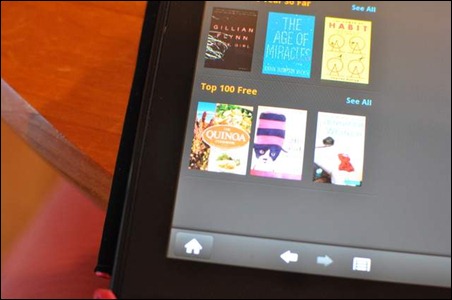 If you do not have a Kindle Fire, you can easily access this list by using my link to Free Kindle Books, for a complete listing of FREE Kindle books.
My MIL has the Kindle Touch, with this cute case.
When I initially set my MIL up, I encouraged her to visit the Amazon Kindle Top 100 Free Books daily.   Why?  The Kindle Touch isn't as easy to navigate because it is not web based, like the Kindle Fire.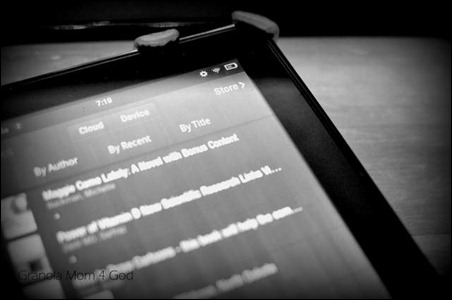 You will have to use some discernment as their are . . . um . . . some sultry titles to scroll past.  To find this list on Amazon, go to:
Kindle ebooks

scroll down until you see Top 100 Paid/Top 100 Free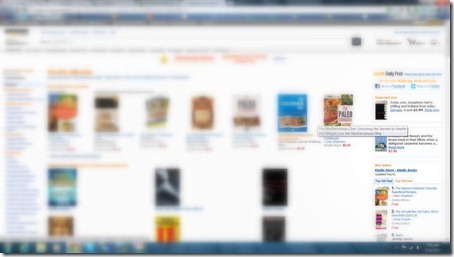 Double check to make sure that the book's price is listed as $0.00.  Occasionally, I have discovered full price books in this list.
The Top 100 Free list often has children's books.  For example, here is a list of currently FREE children's books:
Note:  You do not have to own a Kindle Fire to read FREE books.  You can download a Kindle app for your Smartphone, computer, or tablet.
We Watch Netflix
I used to gripe about moms who allowed their children to watch morning cartoons.  Having four children changed that archaic notion.
I wake up typically between 5:30 and 6:00 AM to "work" as a Social Media Manager for a company and do my blog post for the day.  I try and be done by 8 AM.  Typically, I allow the kiddos to watch Curious George or Inspector Gadget while I finish up my computer work.
We have the cheapest Netflix plan and it comes with unlimited streaming movies and a Kindle Netflix app.
The Engineer and I also have frequent date nights, with June the Kindle as our form of entertainment.
By the way, if you download the Netflix app (or any app right now) you can earn an Amazon $1 MP3 instant store credit!  These add up!
What Time is It?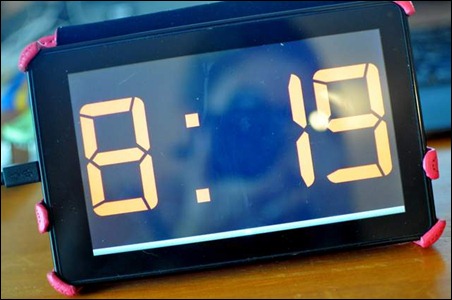 I found the clock to be especially helpful back in the day when I was nursing Naomi at night.  With previous children, I relied on my Indiglo watch, which has since lost its glowing capabilities.
You can get the Night Clock app for your Kindle Fire or Android phone and earn yet another $1 MP3 credit!
You Can't Sleep the Day Away
I don't know why, but all of our alarm clocks have disappeared.  Thankfully technology intervened.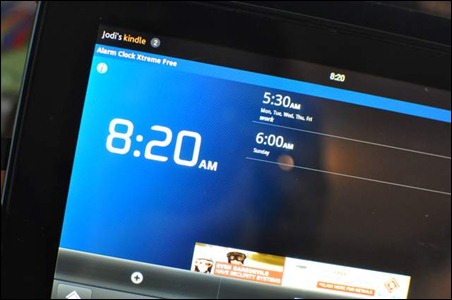 I could use the Xtreme Alarm Clock as my night clock.  But I much prefer the look of the Night Clock, as previously described.
I have linked my Xtreme Alarm clock with my Cloud music storage . . . and wake up to the music I have purchased with all of my free MP3 credits!
The Xtreme Alarm Clock allows you to have multiple alarms, set for different days.  You can also have them wake you up . . . in a manner that suits you.  I prefer the gradual approach.
Everyone Need a Good Fart
Eating a whole foods diet leaves me fartless.  Because I am immature, I still enjoy a good fart (for laughs) at inappropriate moments.
Plus it sends my sons into a contagious ball of giggles.
Your Kindle has an Email Address
Each Kindle comes with an email address.  If my teacher's manual is a pdf . . . guess what?  I upload it to my Kindle.
If I purchase an ebook from a fabulous blogger . . . I send it to my Kindle with my assigned Kindle email address.  Forget printing!  You can highlight pdf documents and ebooks on your Kindle.  Works for me!
What are some of your favorite Kindle Fire apps?
I have MORE to share with you this week.  Stay tuned.  Sign up to receive me in your inbox so you don't miss these Kindle apps!
5 Days of Kindle in the Classroom is brought to you by iHN and the Beech Retreat (wanna sponsor me?)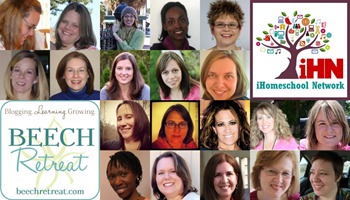 Visit iHN to see what all those pretty ladies are sharing the next 5 days!